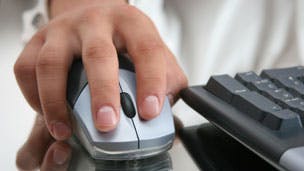 broadbandchoices.co.uk (the "Website") is a trading instrument of Decision Technologies Limited. We are registered in England and Wales under company number 05341159 and have our registered office at First Floor, High Holborn House, 52-54 High Holborn, London WC1V 6RL ("us", "we", "our", "DTL"). Our VAT number is 861 3212 52.
Website
This page (together with the documents referred to on it) tells you the terms and conditions on which you may make use of the Website, whether as a guest or a registered user (the "Terms"). Please read these Terms carefully before you start to use the Website. By using the Website, you indicate that you accept these Terms and that you agree to abide by them. If you do not agree to these Terms, please refrain from using the Website.
We may revise these Terms at any time by amending this page. You are expected to check this page from time to time to take notice of any changes we made, as they are binding on you. Some of the provisions contained in the Terms may also be superseded by provisions published elsewhere on the Website.
Access to the Website is permitted on a temporary basis, and we reserve the right to withdraw or amend the services we provide or the Website without notice. We will not be liable if for any reason the Website or services are unavailable at any time or for any period.
Use
The Website is intended for your own private, non-professional use. You may not use and should ensure that no other person uses the information supplied by us for resale, redistribution or other commercial use. If you copy or transmit any Website pages you acknowledge and agree that these Terms shall continue to apply to such pages.
The Website is designed for use in the United Kingdom and you must not use the service in countries where it may be restricted or prohibited by local legislation. The products, services and tariffs covered by the Website apply to and are available only in the UK unless otherwise stated. Any advertising material included in the Website is intended for the market in the UK only.
If you choose, or you are provided with, a user identification code, password or any other piece of information as part of our security procedures, you must treat such information as confidential, and you must not disclose it to any third party. We have the right to disable any user identification code or password, whether chosen by you or allocated by us, at any time, if in our opinion you have failed to comply with any of the provisions of these Terms.
We aim to update the Website regularly, and may change the content at any time. If the need arises, we may suspend access to the Website, or close it indefinitely. Any of the material on the Website may be out of date at any given time, and we are under no obligation to update such material.
You will be responsible for all fees, duties, taxes and assessments arising out of your use of the Website or any services offered via the Website.
You must not misuse the Website by knowingly introducing viruses, trojans, worms, logic bombs or other material which is malicious or technologically harmful. You must not attempt to gain unauthorised access to the Website, the server on which the Website is stored or any server, computer or database connected to the Website. You must not attack the Website via a denial-of-service attack or a distributed denial-of service attack.
Information
All reasonable steps have been taken to ensure that information on the Website is accurate, but we do not warrant that such information is accurate, timely or complete. Much of the information on the Website is supplied by third parties such as telecom companies, customers, potential customers, partner websites, third party websites or financial advisers and in such cases you should refer to the third party's terms and conditions of business as they may differ from our own.
Any links placed to the Website and any use of links from the Website are done entirely at your own risk. We do not monitor or review the contents of other websites which are linked to and from the Website. We are not responsible for any opinions expressed on such other websites or material contained on them or accessible from them and should not be taken to be the publisher or disseminator of such opinions or material nor should we be taken to approve such opinions or material or to make any express or implied recommendation in respect of them.
Whilst every effort is made to ensure that the speed test performed over your broadband line is as accurate as it can be, DTL does not accept any liability for the results displayed. There are so many factors that can influence the users speed test results, such as contention ratio at the time of the test, PC system, other connections to software updates, chat connections, peer to peer connections plus other factors. As a consequence the end user is not permitted to use the results displayed as "fact" or state them as fact to any third party.
Advice and Transactions
Information and data published on the Website is for information only and we do not hold ourselves out as giving advice. We therefore disclaim all liability and responsibility arising from any reliance placed on such information or data by any visitor to the Website, or by anyone who may be informed of any of its contents.
Contracts for the supply of services formed through the Website or as a result of visits made by you are governed by the terms and conditions of supply of the provider and not these Terms.
Distance Selling & Consumer Rights
For non-business customers, there are regulations which govern distance selling and any consumers should be aware that they have rights under these regulations. We respect your rights and our terms and conditions of business encompass your rights to cancel any services you request directly from us and will give you the required information, including details of the 'cooling off' period after you have placed an order with us in accordance with currently applicable law.
Personal Information
We have a detailed Privacy Policy which we advise you to read. This explains the use we make of personal information that you provide to us or that we gather from you when using the Website and the measures we take to protect your privacy. The Privacy Policy also details how you may request that we amend or delete your personal information from our records as well as how to request that we cease all contact with you. Please read the Privacy Policy carefully as once you use the Website you will be regarded as having read and accepted its terms.
Intellectual Property Rights
We are the owner or the licensee of all intellectual property rights in the Website and the text, graphics and the information contained on the Website. You may print or download to a personal computer extracts amounting to no more than 6 pages of the Website for personal use provided that: (i) the Website is the acknowledged source including the reference to the URL; and (ii) this permission is revocable at any time by DTL.
All trademarks, whether registered in the UK or elsewhere or unregistered, belonging to others, such as our affiliates and any other partner (which may, for example, be the name or logo of the partner or any product or service) are acknowledged. The Website may contain other proprietary notices and copyright information, the terms of which must be observed and followed.
Permanent copying and/or storage of whole or part of the Website or the information contained therein or reproduction or incorporation of any part of it in any other work or publication whether paper or electronic media or any other form is expressly prohibited.
Disclaimer
The comparative information on products provided by us through the Website may not include all products that are available in the market. However, we take reasonable care to ensure that the information on the Website is accurate and up to date though there may be occasions when this is not possible, for instance, when a product provider changes product rates or features, a period of time may elapse before we are notified of such a change and are able to update the Website.
Limitation of Liability
Nothing in these Terms, affects our liability for death or personal injury arising from our negligence, nor our liability for fraudulent misrepresentation or misrepresentation, nor any other liability which cannot be excluded or limited under applicable law.
Neither us nor our partners, affiliates, suppliers or sub-contractors shall be liable for any: (i) loss of profit, loss of opportunity, loss of business, loss of revenue, loss of anticipated savings, loss of data, wasted time, wasted costs; or (ii) any indirect, incidental, special, or consequential loss, arising out of or in any way connected with the use of this Website or with any delay or inability to use this Website or for any information, products, and services obtained through this Website or otherwise arising out of the use of this Website, whether based on contract, tort, strict liability or otherwise, even if we or our suppliers, sub-contractors, affiliates or carrier partners have been advised of the possibility of such losses or damages, provided that this conditions shall not prevent claims for direct financial loss that are not excluded by any of the categories set out above.
All warranties whether express or implied under law, including without limitation any warranty for information, data services, interrupted use, errors, omissions, delays, termination of service, loss of data for any reason, fitness for purpose and infringement of third party property rights are hereby expressly excluded.
All reasonable efforts are made by us to ensure the accuracy of all the information available on the Website, whether or not relating to products, services, tariffs, terms and conditions of the provision or supply of any product or service, prices, rates, discounts, taxes or descriptions of our partners or others, including potential savings and products available to you. All information shall be provided on an 'as is' basis. Please note that we make no warranties about the accuracy of such information (whether produced by or on behalf of DTL or by our partners or others) and you are strongly advised to verify details of products, services, tariffs, terms and conditions of the provision or supply of any product or service, prices, rates, discounts, taxes and savings directly with the relevant partner or provider.
We make no warranty about the suitability of the tariffs, products, and services mentioned or contained within the Website. It is entirely your own responsibility to confirm that any product is of satisfactory quality and fit for your intended purpose and that any service or tariff is appropriate for your requirements and that all the relevant terms and conditions are appropriate to your circumstances and requirements, including any arrangements you may make for paying for or financing the product or service.
You are advised that new products, services or tariffs may be introduced or existing products, services or tariffs may be modified, suspended or revoked by our partners with or without notice. Whilst We endeavour to update the Website within a reasonable time after being notified of such changes by Our partners or becoming aware of such changes, We cannot accept any liability should any partner provide Us with inaccurate, misleading or incomplete information which We take in good faith or if they fail to notify Us in a timely manner of changes in their products, services or tariffs.
We will not be liable for any loss or damage caused by a distributed denial-of-service attack, viruses or other technologically harmful material that may infect your computer equipment, computer programs, data or other proprietary material due to your use of the Website or to your downloading of any material posted on it, or on any website linked to it.
Age and Capacity
You warrant that you are at least 18 years of age and you will be financially responsible for all your use of the Website (including any use made by you in respect of any persons under the age of 18 years of age for whom you are parentally or legally responsible or by any person for whom you are legally entitled to act) and for any other person's use of this Website through your IP address. You also warrant that any person using the Website through your IP address will give accurate and true information.
You also warrant that you have the legal capacity to enter into a contract on your own behalf or on behalf of anyone for whom you act.
Agency
You agree that your use of the Website or anything in these Terms does not create a joint venture, partnership or agency relationship between us and you.
Severability
In the event that any part of the Terms is held to be unenforceable or invalid, then that part will be struck out leaving the remainder of the Terms to continue in effect, such part being held to be invalid or unenforceable being replaced by a valid and enforceable provision which should closely conform with the spirit of the section struck out to the extent, if any, it is possible to do so.
Entire Agreement
These Terms represent the entire agreement between ourselves and you and no other representations, whether oral, in writing, transmitted by electronic means or made on the Website or other sites to which the Website links to or from, forms part of the agreement between us. Each party agrees that it shall have no remedies in respect of any representation or warranty (whether made innocently or negligently) that is not set out in these Terms.
Legal
We do not want to receive confidential or proprietary information from you through the Website. Please note that any information or material sent to DTL through the Website will not be deemed confidential. By sending us any information or material, you grant us an unrestricted, irrevocable license to use, reproduce, display, perform, modify, transmit and distribute those materials or information, and you also agree that DTL is free to use any ideas, concepts, know-how or techniques that you send us for any purpose.
However, we will not release your name or otherwise publicise the fact that you submitted materials or other information to us unless: (a) We obtain your permission to use your name in accordance with our Privacy Policy; or (b) we notify you that the materials or other information you submit to the Website will be published or otherwise used with your name on it; or (c) we are required to do so by law.
Dispute Resolution, Governing Law and Jurisdiction
If any dispute arises in connection with these Terms parties agree to attempt to resolve such dispute by negotiation. These Terms (and any non-contractual obligations connected with these Terms) shall be governed by and construed in accordance with English law. The English courts will have exclusive jurisdiction over any claim arising from, or related to, a visit to the Website although we retain the right to bring proceedings against you for breach of these Terms in your country of residence or any other relevant country.
Internet Service Provider (ISP) Dispute Resolution
ISPs offering services to individuals and small businesses must be members of an Alternative Dispute Resolution (ADR) Scheme.
ADR schemes act as an independent middleman between the ISP and the customer when an initial complaint cannot be resolved. You do not need legal representation to take your case to an ADR scheme.
The ADR scheme will look at your arguments, and your ISP's, and come to a decision it thinks is fair.
More information on ISP ADR schemes can be found here.
There is a European-wide Online Dispute Resolution (ODR) process which allows complaints to be lodged and a dispute settled online.
You can find out more information on the ODR process and lodge a complaint by accessing the ODR platform here.