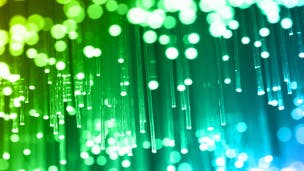 If your business needs a little extra from a broadband connection, fibre optic is the way to go. It's quicker, more reliable, and can generally handle a whole lot more. Here's everything you need to know.
How fast is fibre optic business broadband?
For business connections, fibre packages can give you speeds of anything up to 1Gb - that's 1,000 megabits per second. A handful of providers, like BT, will even do special connections with speeds up to 10Gb.
Most, however, will offer speeds up to 76Mb - the same as you'll get on high-end home broadband - which is plenty fast.
Does my business need fibre optic broadband?
Fibre broadband means faster download speeds, faster upload speeds, more bandwidth to share, and lower latency. Your business could seriously benefit from fibre if…
Multiple people need to get online at once
You need to instantly sync data
You want to hold video calls and use Skype
You're hosting any kind of web service
Uploading files is important
You want to log onto your computer remotely
On the other hand, if only one or two people need to use the internet, or you'll only be using it for a bit of browsing and email, you'll probably be fine with a standard ADSL connection. See our guide to broadband for small businesses for more info on what you may need, as well as our full range of business broadband guides to help you find what you're looking for.
Or, if you have a large office and think you'll need something more intensive, we recommend looking into enterprise broadband. Call 0800 092 5745 to find out more.
Frequently asked questions
Which providers offer fibre optic business broadband?
A number of broadband providers have fibre optic packages available for businesses, including:
Pop your postcode into our coverage checker to see exactly what's available in your area.
What do I get with fibre business broadband?
For a start, fibre broadband gives you faster speeds. Standard ADSL connections usually offer download speeds up to about 17Mb, but basic fibre speeds are double that. Faster internet means you can sync data, use cloud services, make VoIP and video calls, host servers, and access online work materials more effectively. Plus, it lets more people use the internet at once.
Businesses get a few things extra though, and one of those is often dedicated tech support and customer service. Because providers understand how important broadband is to your business, most of them will give you priority support should anything go awry with your connection - and they'll make sure you suffer less downtime.
You'll also get more business-focused internet security - something vital to make sure you don't get bothered by malware, phishing, or hackers.
Plus, you'll have access to more advanced telecoms services, like a static IP address, web hosting, domain names, cloud storage, or professional business phone lines. Exactly what you can get depends on your provider, though. To get them, have a look at what your chosen provider offers before you sign up, and request them when you take out a package. Or, call up after the fact and ask for them at any point.