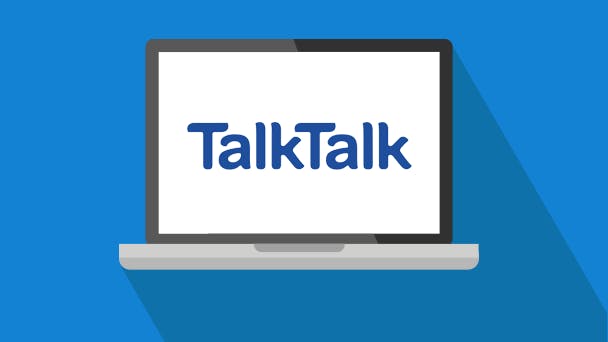 Looking for a provider that does the works, but keeps things simple? That's TalkTalk to a tee. Its broadband and TV bundles are among the most affordable in the UK, and come jam-packed with great features, including Sky Entertainment channels, on demand box sets and more.
What can I get from TalkTalk?
TalkTalk does it all: you can get unlimited broadband in your choice of speed, home phone packages, and even add on TV with the channels you like.
Let's take a closer look...
TalkTalk broadband
It isn't too hard to guess what you get with a TalkTalk broadband package. It's pretty much what it says on the tin. It includes line rental and can be bundled with TV, and you get totally unlimited downloads so you can use it as much as you like.
Every package comes with a TalkTalk router, and HomeSafe network level security, which can be set to block sites known to contain viruses, or prevent younger users from accessing inappropriate content.
You also get TalkTalk SuperSafe internet security for one device as standard, with the option to expand the protection to up to eight devices for an additional charge.
What speeds can I get with TalkTalk broadband?
TalkTalk offers a selection of fast broadband packages. These are:
Fast Broadband: average download speeds of 11Mbps
Fibre 35: fibre optic, average download speeds of 38Mbps
Fibre 65: average download speeds of 67Mbps
Fibre 150: 145Mbps (data-only service with limited availability)
Fibre 500: 500Mbps (data-only service with limited availability)
Fibre 900: 900Mbps (solely on offer in very limited range of locations)
Most broadband providers offer similar speeds - they're almost identical to what you get from Sky, BT, and EE, for instance - though you can get much, much faster more widely from Virgin Media.
The speed you'll actually get on your line can vary a lot, however, depending on where you live. TalkTalk will give you a speed estimate for your address when you sign up.
In the market for a quicker broadband service? Compare our selection of fast broadband deals.
Can I get fibre optic broadband from TalkTalk?
Need an internet connection with a bit more welly, but don't want to spend a bomb on it? Have a look at TalkTalk's fibre optic broadband packages.
The service is available with a choice of average speeds of 38Mbps or 67Mbps or 150Mbps and again you get truly unlimited downloads.
And, of course, it comes with line rental, internet security, a WiFi Hub, and the option to add TV too.
Can I get TalkTalk broadband without a landline?
Yes – all of TalkTalk's fibre optic broadband packages are available on their own, as broadband-only packages with no home phone.
However, because the broadband is still connected via standard phone lines, your property will still need to be able to connect to them.
Can I bundle TalkTalk broadband with TV?
Yes, you can. In fact, TalkTalk broadband and TV bundles represent one of the cheapest ways to get subscription TV in the UK.
However, it's worth noting that you'll need to be take TalkTalk fibre broadband to get TalkTalk TV. It's not available with TalkTalk's standard broadband or as a standalone service.
Here's an overview of the key elements of TalkTalk TV:
YouView set too box: The YouView set top box is the cornerstone of TalkTalk TV and combines Freeview TV with streaming services and catch-up TV. Gets you 80 Freeview channels, including 15 in HD.
TV add-ons: You can get extra channels by adding streaming services on a rolling-contract basis. These include NOW TV Memberships, Netflix, and Amazon Prime Video.
Multi-room: Extra YouView boxes are available for an additional one-off charge. You'll require one for each room in which you want to watch TalkTalk TV.
TalkTalk home phone
All TalkTalk broadband includes a landline. If you regularly use your home phone, you may also want to add a more comprehensive call plan to your package. TalkTalk gives you a few options, including anytime calls and cheaper ways to make international calls.
How long will it take to install TalkTalk broadband?
Switching to TalkTalk usually takes about two weeks, but the process may take longer if installation is required.
When the switchover is taking place, you're only likely to be without an internet connection for a matter of minutes.
Find out more about switching provider with our one-stop switching guide.
Can I get TalkTalk broadband deals in my area?
TalkTalk is one of the UK's most widely available broadband providers, so there's a good chance you can get it in your area. However, there are still some areas where TalkTalk does not reach.
To find out if it's on offer where you live, type your postcode into our availability checker below:
Compare broadband deals in your area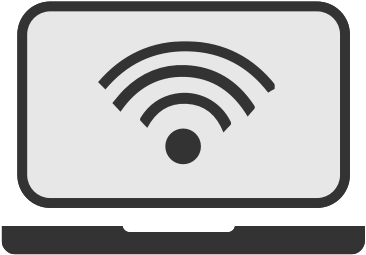 How does TalkTalk compare with other providers?
TalkTalk doesn't have the fastest broadband on the market. But it's consistently one of the UK's cheapest providers, with packages that team decent broadband with good prices.
However, there's still a question mark over its customer service. Although it's gone a long way to improve it in the last few years, there's still better customer service to be found from other providers – in particular, Sky and EE.
See how TalkTalk compares against other providers in our reviews:
How much is TalkTalk broadband?
Alongside the likes of NOW Broadband and Plusnet, TalkTalk packages are among the most keenly priced on the market.
Better still, TalkTalk often sweetens its packages with free gifts like vouchers or gift cards.
To see how much a TalkTalk broadband package will currently cost you, use our comparison tool above.
What's good about TalkTalk?
Specialises in simple and affordable broadband and TV packages
One of the cheapest ways to get subscription TV in the UK
Competitive broadband and phone deals
Unlimited broadband - perfect for large families or heavy users who want peace of mind that they can use the internet as much as they like
Superfast fibre packages perfect for streaming movies and TV online, downloading music, and gaming
TV is very flexible - can add extra channels on a monthly basis, and cancel extras at any time
Sky channels, including Sky One, Sky Arts and Sky Witness included with Plus TV packages, or as a monthly add-on otherwise
Sky Sports and Sky Cinema available as add-ons
Can access Netflix, and subscription can be included as part of your TalkTalk bill if you wish
TV2Go app included with all TV packages - lets you watch on-demand content and some live channels on smartphone and tablet (requires Wi-Fi connection)
HomeSafe network-level security included as standard with all broadband packages - blocks sites known to contain viruses, and restricts access to adult material you may not want your kids to see
Special offers and exclusive deals regularly available
Often has strong Black Friday deals
Full internet security for one device included with all packages - and you can upgrade for wider protection
Offers business broadband packages
What's bad about TalkTalk?
TalkTalk fibre optic broadband is unavailable in some areas - use our postcode checker to see if you can get it
Faster broadband available from other providers, such as Virgin Media
TalkTalk TV has fewer channels than Sky or Virgin Media
Can't record TV with the basic TV package
Weaker customer service than other providers, according to Ofcom customer satisfaction data
See our full TalkTalk review for more.
Our latest TalkTalk deals
*Average speeds are based on the download speeds of at least 50% of customers at peak time(8pm to 10pm). Speed can be affected by a range of technical and environmental factors. The speed you receive where you live may be lower than that listed above. You can check the estimated speed to your property prior to purchasing.
Alternative broadband providers
Want to compare your options? Have a look at our guides to other broadband and TV services as well: