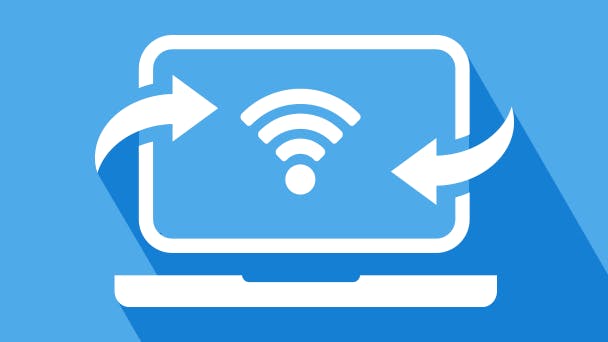 Thinking of switching to a brand new broadband provider? Well you've come to the right people. There are tons of benefits to switching - it means you can get faster speeds, a new router, and most importantly save a truckload of money - especially when you pick a package the right way.
Here are a few tips and tricks we know for finding a new broadband and making the switch. And don't forget to take a look at our guide to how to switch broadband for the answers to all your questions.
1. Always, always compare
There are tons of broadband providers out there, each offering something a little different for a slightly different price. When you want to switch, always use a price comparison tool - to see what the options are in your area, and which one will give you the best deal.
*Average speeds are based on the download speeds of at least 50% of customers at peak time(8pm to 10pm). Speed can be affected by a range of technical and environmental factors. The speed you receive where you live may be lower than that listed above. You can check the estimated speed to your property prior to purchasing.
2. Check your contract
Broadband contracts tend to last a while, so check what's going on with the one from your current provider before taking out a new one.
If you're no longer within the contract's minimum terms, you're free to switch.
If you're still within the minimum terms, you can switch, but there will likely be a cancellation fee - and it's usually a big one.
If your provider introduced a random price hike within the last 30 days, if you're not receiving fast enough speeds, or if you believe your provider is otherwise in breach of contract, you may be entitled to cancel your contract without penalty.
See our guide to your broadband consumer rights for more info.
3. Work out what speed you need
Download speeds on broadband packages can range from a snail's-pace 2Mbps out in the sticks all the way up to a ridiculously fast 1Gbps (1,000Mbps) in certain areas.
So deciding what sort of speed you need - and whether you should spring for a fibre optic connection - is important. A package with superfast speeds (24Mbps and above) is great for big households, or anyone who streams a lot of video, plays games online, or downloads large files on the regular. If you're unsure what you might need, use our speed checker to see what speed you're currently getting so you have a good basis for comparison.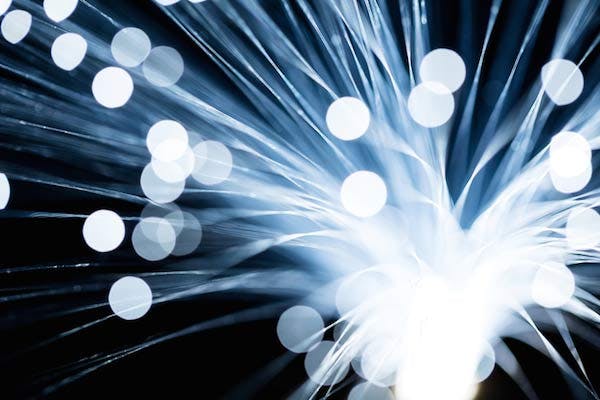 4. Bundle up
Will you also make good use of a phone line or a bit of pay-TV? You could save money by bundling them all up together with your broadband.
Home phone
For a chatty household that uses the landline a lot, look out for packages that have calls included - whether it's evening and weekend calls, or unlimited anytime calls. If you never use the phone, on the other hand, go broadband-only or pick one with just basic pay-as-you-go calls.
TV
Bundles from Sky or Virgin Media are perfect for big telly fans, and fantastic for getting all those premium channels. Or for just a few extra channels - and the ability to add services like BT Sport or Sky Cinema - look for basic TV from BT or TalkTalk.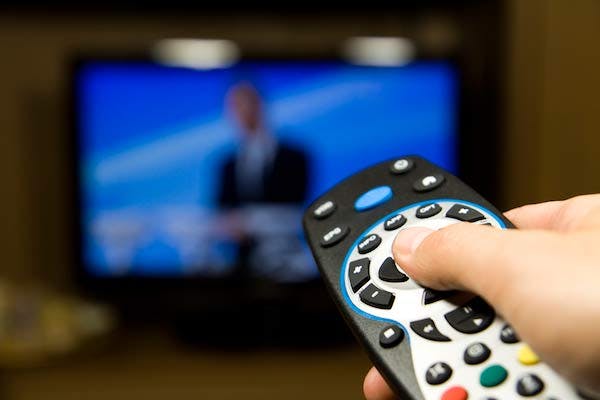 To compare bundles, just select the filters you want when you compare broadband packages.
5. Keep your budget in mind
Cost is a big concern when you're choosing broadband - this is what'll come out of your bank account every month, after all.
By using our comparison tool, you can not only see all the packages available in your budget, but you'll also see the true cost of what you'll pay for each one. You can sort your results by total first year cost, so you can clearly see how much each package costs - including your monthly bill, what you'll be paying once an initial offer runs out, and any one-off set-up fees.
6. Think about customer service
Some providers, like Plusnet, are renowned for their excellent customer service; others don't always impress as much. Take a look at Ofcom's research to see what users are saying, or have a read of some customer reviews.
7. Check which providers are available in your area
Always, always search your postcode in our broadband comparison tool to see what's actually available where you are. It's no good having your heart set on a certain provider or package if it's not an option after all.
Have a look at who's offering broadband at your postcode – and what packages they can offer you – and go from there.
8. Do your research
Once you've checked what's available, it's a good idea to read up on the providers you're considering.
This way you'll know what to expect, and have an idea of how they compare to each other – so you can make the best decision for your household.
Take a look at our detailed reviews of broadband providers for a bit of a helping hand. Here's a few to start you off:
9. Sort out your email account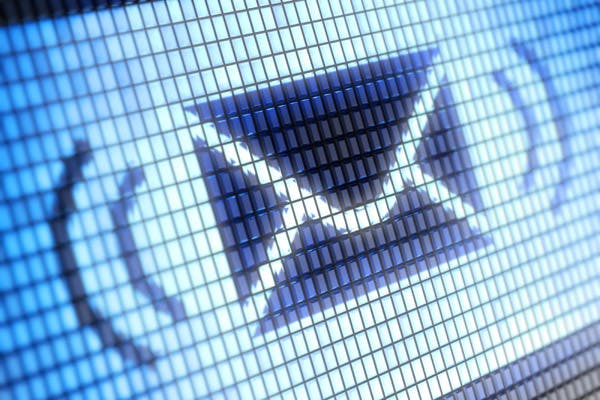 Got an email account from your current broadband provider? Time to find out what'll happen to it when you switch. Luckily we have a guide for that.
If it turns out it'll be deleted, get to work backing up your emails and transferring everything over to a Gmail, Outlook, or other account ASAP.
10. Learn what happens when you switch
Switching broadband provider is far easier than it sounds. Take a look at our how-to guide for all the details on how it's done, and what to expect in the switchover. If you're staying in the same house or flat, you can keep the same phone number too.
If you're switching between two Openreach providers - such as BT, Sky, TalkTalk, Plusnet, or EE - all you need to do is order a new package. Your new provider will take care of everything involved in the switch, including getting your current broadband cancelled.
If you're switching to or from a provider on a different network, however - like Virgin Media - you'll need to call up your current provider and cancel the service yourself. We'd recommend doing this after you've ordered a new package, so you know when your new broadband is likely to go live.
11. Time your switch right
Changing broadband providers means a little bit of downtime during the day of the switchover. It's usually no more than a couple of hours at the absolute most – though with some, especially if you're switching to or from an independent network, it can potentially be longer. You may even need an engineer visit.
So, be prepared. Make sure that downtime will hit on a day when your household can afford to go offline.
Thankfully, you can plan in advance. When you sign up to a new provider, you can book the day when your new connection goes live – between two to six weeks in advance, depending on the provider and their current availability.
12. Look out for freebies
Cashback, vouchers, Netflix subscriptions, even tech and gadgets – some special broadband packages come with free gifts to sweeten the deal. They're limited-time only, so if you spot one, you might want to snap it up quickly.
Meanwhile, some providers offer other bonus goodies all year round. BT gives you free access to public Wi-Fi around the country, for instance.
13. Assess your Wi-Fi situation
How's connectivity in your home? If the Wi-Fi is struggling to reach certain rooms, consider a broadband package that comes with a helping hand. For example:
BT offers a Complete Wi-Fi upgrade, which gives you extender discs to set up around your home
Vodafone Pro, the provider's premium broadband tier, includes Wi-Fi booster boxes and a 4G backup dongle
EE has a Smart WiFi upgrade, which also gives you Wi-Fi extender discs
Even without all the extras, some broadband providers simply give you a better free router than others. Big, premium names are best here – BT and Sky in particular.
On the other hand, if you're in a small apartment with only a few devices and no Wi-Fi issues, you can save money by picking a more basic, cheaper option.
Frequently asked questions
How long does it take to switch broadband?
Signing up to a new broadband package only takes a matter of minutes.
Then, the wait from sign-up day to go-live day can be anywhere between two and six weeks – depending on the provider's availability. (You can book this in when you sign up, before you commit to anything.)
The actual switch itself on changeover day usually takes an hour or two overall.
How easy it is to change broadband provider?
It's easier than you think. All you have to do is choose a package and sign up with your new provider. They'll do all the rest – including (in most cases) cancelling your plan with your current provider.
Then just sit back, plug in your new router when it arrives, and wait for the connection to go live.
When can I switch?
You can switch broadband whenever you like. However, it's best to only do so when the minimum terms of your contract with your current provider have come to an end. Otherwise, you may have hefty fees for cancelling mid-contract.
Check your original contract and paperwork from your current broadband provider to see when you can switch without penalty.