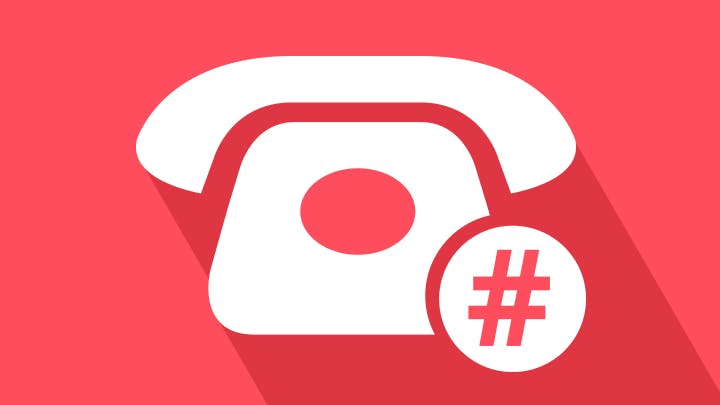 I want to change my broadband to something a bit cheaper, but I don't want to have to change my phone number. So my question is… can I keep my phone number if I switch broadband providers? Thanks!
Gillian, via email
This is quite a common question - and it's one I like because the answer will make you happy. Yes, you can keep your phone number if you switch to a different broadband provider.
The exception to that is if you're moving house to a different telephone exchange area, but if you're staying put - as it sounds like you are - you should be golden.
We'll go into that in a bit more detail later, but here's the important bit first: if you want to keep the familiar digits, here's how you go about it.
(Oh, and if you're here by accident looking for how to keep your mobile phone number, click the button below.)
How do I keep my number when I switch phone or broadband packages?
When you've found a deal you like (and - shameless plug - make sure you use broadbandchoices to compare your options), all you have to do is start the sign-up process, then…
If you're switching betweenBT, Plusnet, TalkTalk, Sky, EE, or Vodafone - When you fill in your details, you'll be given the opportunity to keep your phone number. That's all you need to do - your new provider will take care of cancelling your old contract, transferring your number, and the rest of the admin.
If you're switching to or fromVirgin Media - Virgin Media uses different cables to the others, so you'll have to manually cancel your old contract before you switch. You should still be able to transfer your number - simply tell your new provider which company you were previously with along with your number, and they'll contact them and get it sorted for you.
That's all there is to it - in short, your new provider will do all the busy work for you, so the only thing you need to think about is finding the best possible deal.
And we can help with that too - read our guide on how to choose a broadband package for some top tips!
Are there any exceptions where I can't keep my number?
If you are staying in the same house, then no. Ofcom, the telecoms regulator, is crystal clear on the subject, stating outright that if in the same residence, your old provider must allow the number to be transferred to your new service.
If you're moving home though, there may be some instances where you'll have to change your number:
If you're moving within the same area, your provider will probably let you keep the same number. Unlike switching in the same property, this isn't officially enforced by Ofcom, but most providers will want to accommodate you. The safest way to ensure you can save your phone number is to check with them before you sign up.
If you're moving to a different area, with a different telephone exchange, you probably won't be able to keep your old number. You'll get a new one, with a new area code, so make sure to let all your friends and family know. Unless you don't want them to be able to contact you. Maybe that's why you're moving in the first place - who am I to judge?
I hope that helps, Gillian. We've answered some other common switching questions, which also may prove useful: