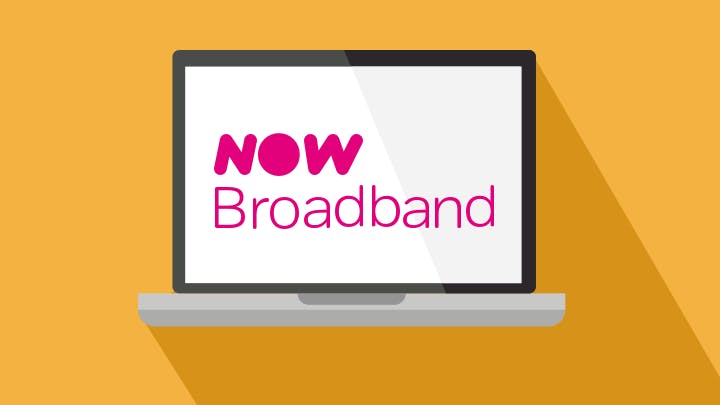 Looking for broadband at an affordable price? Want Sky channels without the long contracts, large bills and clunky satellite dish? Then you should take a look at NOW Broadband – but is the provider any good? Here's our review.
Affordable broadband and access to top satellite channels like Sky Atlantic – all without a contract or a dish? That's what Now Broadband is offering, but can it deliver on that promise?
Is a Now Broadband and TV package any good?
Owned by Sky, Now Broadband is an affordable alternative to its premium-priced parent company.
Its broadband packages are straightforward, with the option to add discounted landline and TV plans at the point of purchase.
Although its broadband isn't as flexible as it used to be, Now's TV service still stands out from the crowd with its ease of use. You can enjoy a curated selection of Sky's top picks – all for a lower monthly cost and no commitment.
If you're deterred by the long-term contracts and complicated installations you'd get with other providers, Now's TV packages are certainly worth a look.
Cost
In general, Now Broadband's prices sit on the lower end of the scale. At the time of writing (April 2022), its standard ADSL broadband package is one of the cheapest on the market, at £18 a month on a 12-month plan. Its fibre optic broadband is also competitively priced, at £22 and £23 a month for speeds of 36Mbps and 63Mbps respectively.
You'll need to pay a £5 delivery charge for the accompanying router, however.
Depending on the plan, you may be able to find cheaper broadband deals if you shop around – look to the likes of Plusnet, TalkTalk and Onestream for the most affordable options.
Not to mention, many providers regularly run special offers that can change the price of a broadband package dramatically. You may find that the more expensive deals might throw in a discount or reward, making the monthly cost cheaper than Now Broadband (especially as Now doesn't really offer any incentives to new customers) – so it's always good to compare packages in your area and see the full list of current prices.
When you sign up for Now Broadband, you have the option to add landline plans and TV memberships to your bundle. If you're considering getting these services from Now at some point, we'd recommend you do so at this stage, as you can get discounts when you sign up for everything at the same time.
Now's TV service is particularly worthwhile if you're looking for a cheaper alternative to costly pay TV packages with high-end set top boxes and long-term commitments. For a much lower price and more flexibility, you can stream Sky Entertainment, Cinema or Sports on a range of devices.
It's a good way of accessing Sky channels on a budget – though, of course, the selection is more limited.
Packages
Now Broadband keeps things simple with its straightforward broadband, landline and TV bundles. You have a choice between three broadband packages:
All are available on a 12-month 'Saver Contract'. Unfortunately, Now Broadband no longer offers its popular one-month contracts, which up until recently was one of its unique selling points.
Still, there's a bit of flexibility to be had. While you can't get Now Broadband on a monthly rolling contract anymore, you can opt for a 'No Contract' option. It more or less functions in the same way, as it allows you to cancel anytime with no minimum term or early exit charge.
But it does cost you a steep £60 upfront fee, making it hard to recommend unless you're certain you'll move before the 12-month minimum term is up.
Line rental is included with all packages. And it's very straightforward to bundle your broadband with a calls plan – simply choose between pay as you go, evening and weekend, or anytime calls when you place your order.
Finally, you have the option to add a TV membership. Choose between Cinema, Entertainment or Sports and it'll be discounted for the first 12 months.
Now Broadband review
Truly unlimited allowances, simple plans and affordable prices – Now Broadband has a lot to offer, especially for those on a budget.
Compare broadband deals in your area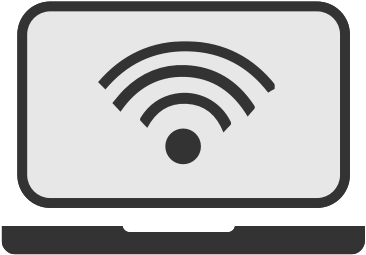 Speed
When it comes to speed, Now Broadband keeps things simple. You have three choices: a standard ADSL broadband plan with average speeds of 11Mbps, and two fibre optic broadband packages with average speeds of 36Mbps and 63Mbps respectively. This is on par with the likes of Shell Energy and Plusnet.
If you're able to get it in your area, we'd recommend paying a few more pounds for their fibre broadband plans. While ADSL is fine for light users and most daily tasks, it's slow and outdated by modern standards.
With only three packages to choose from, those looking for ultrafast speeds will be disappointed – Now Broadband doesn't offer anything faster than 63Mbps.
With an increasing number of providers offering speeds ranging from 100Mbps to 1Gbps and beyond, Now Broadband is left behind in the dust. For the fastest broadband, you'll be better off with the likes of Virgin Media, Hyperoptic and Sky, to name just a few.
But it's worth mentioning that speeds above 100Mbps aren't very widely available, and Now Broadband's superfast fibre options still provide very respectable speeds that are more than enough for most users.
Downloads, fair usage, and traffic management
All Now Broadband's plans are truly unlimited. In other words, there are no download limits, no usage caps, no traffic management, and no sneaky fair usage clauses.
This way, you'll always receive the fastest service possible, even during peak hours. And you're free to use the internet as much as you like, whenever you want, without having to worry about extra charges.
Coverage
Like many other providers, Now Broadband uses BT's Openreach network to deliver your internet connection over a regular telephone line.
Router
Sign up for any Now Broadband package and you'll receive the NOW Hub Two – for a £5 delivery fee.
It's a rebranded version of the Sky Q Hub, and includes features such as two Ethernet ports, five antennae, and a Broadband Buddy app that gives you access to parental controls and other functions. Do note, though, that most routers have more Ethernet ports and antennae these days
It's perfectly serviceable, if a little outdated when compared to routers from other providers (check out the likes of Vodafone, Sky and BT for high-tech hubs).
How reliable is Now Broadband?
Given that Now is owned by Sky and uses the same Openreach network as its parent company, we'd say its reliability should be on par with Sky.
According to Ofcom's 2020 report on broadband customer service, 80% of Sky customers were satisfied with the service and its speeds.
Of course, the speed that's advertised isn't always the speed you'll get. Use our speed checker to see what you're getting in your area.
Now Broadband TV review
Formerly known as NOW TV, Now's streaming-only TV service is an attractive and affordable alternative to traditional pay TV from the likes of Sky, Virgin Media and BT.
There are four memberships to choose from:
Entertainment – binge box sets and exclusive shows, and stream live channels and on-demand programmes from Sky Atlantic, Sky Max, Sky Witness, Comedy Central, MTV, National Geographic and SYFY, to name just a few
Cinema Pass – watch over 1000 movies on demand, including brand new Sky Original films
Sky Sports – access to all 11 Sky Sports channels, both live and on demand
Hayu – stream over 8000 episodes of reality shows from the US on demand
With all memberships, you can stream online from any device you're using, whether that's a smartphone, laptop, compatible smart TV or games console. Plus, if you're using iOS or Android, you can download films, shows and sports to your device for offline watching.
You can add up to six devices to your account, although you'll only be able to watch on one device at the same time.
If you want to be able to watch TV from more than one device at a time, you can add Boost to your TV plan. As well as full HD and surround sound capabilities, it lets you stream on three devices simultaneously – handy if you're sharing your TV membership with friends or family members.
Most importantly, perhaps the best thing about Now TV is its ease and flexibility. It's done away with long-term contracts, expensive bills and fiddly installation processes.
Instead, you can get your membership on a monthly rolling deal, and you're free to cancel anytime you want. There's no commitment – you can get it for just a month to entertain the kids over the summer, or even a 24-hour Sports membership if there's a one-off game or event you want to catch.
For the price you pay – a package can cost half the price of one from Sky, for example – it's very good.
Nevertheless, there are some drawbacks to bear in mind.
First, it's no surprise that there's not nearly as much choice as you would get with Sky, BT or Virgin Media. While Now does a great job in selecting some of the best premium TV channels, including all of Sky's Sports channels, it's not on par with the pay TV giants – and, given the price point, this is expected.
But compared to Netflix, its selection of box sets isn't as extensive, and shows disappear more quickly.
And, more annoyingly, you'll have to put up with adverts and a rather poor 720p picture quality. To watch without adverts and in full HD (1080p), you'll need to pay extra for Boost. So, if you're weighing up prices between TV services, do factor in this extra cost.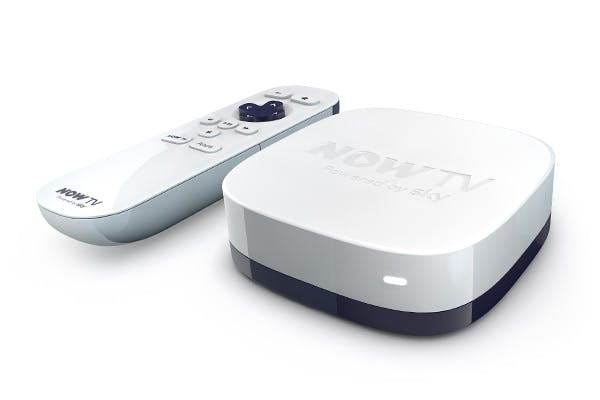 Now Broadband landline review
Now Broadband comes bundled with a landline. When you first sign up for a broadband package, you'll get to choose the specific phone plan you want:
Pay as you use – standard call rates apply, and you'll only be charged for any calls you make. If you tend to stick with your mobile, this is the one to go for
Evening and Weekends – unlimited calls to UK landlines and mobiles between 7pm and 7am on weekdays, and all day on weekends
Anytime Calls – unlimited calls to UK landlines and mobiles, 24/7
This isn't as comprehensive as phone services from providers like BT and Vodafone – you won't find complex calling features, inclusive international minutes, or anything like that.
If you only need a basic phone line, however, it couldn't be more straightforward. And prices are quite cheap too.
Customer service
Being a smaller provider, Now Broadband isn't included in Ofcom's annual reports on customer satisfaction for home broadband, so it's a little hard to see where it ranks against other providers.
Nevertheless, as it's owned by Sky, it's reassuring to see that Ofcom's 2020 report shows Sky as having the highest customer satisfaction ranking when it comes to complaint handling.
As a first port of call, Now recommends you read its online articles for help with common queries. Otherwise, you can get in touch with an adviser via live chat or telephone.
Do bear in mind that TV members don't get access to phone support – Now's phone advisers can only help with broadband-related questions.
Extras
Now Broadband gets you good-value broadband and TV, but that's about it.
As you can tell from its straightforward packages, it's a no-frills provider. It's not the type to throw in free gifts and incentives to sweeten the deal – don't go in expecting cheap mobile deals, access to public Wi-Fi, or free gadgets and subscriptions, for instance.
So, while deals from other providers may seem more expensive on paper, they can often come with heavy discounts and rewards that make them better value.
Our verdict
When it comes to broadband, landline and TV deals, Now Broadband is a very worthy option.
While some providers can be confusing with their convoluted contracts and multiple add-ons, Now Broadband cuts out the complexity. With options and prices clearly laid out for you, it's extremely easy to sign up for a broadband package and build a TV and home phone bundle at the same time.
It's also one of the few providers that don't require you to pass a credit check, so it's the best option for those with a bad credit score.
Unfortunately, one of its more stand-out features – its one-month rolling broadband deals – is no longer available. It's still one of the more flexible providers out there, though, thanks to its 'No Contract' package (which more or less operates in the same way).
However, unless you know you'll need to cancel before the 12-month minimum term is up, it's hard to recommend the no contract option due to its hefty set-up fee.
Nevertheless, when it comes to TV, Now presents a truly flexible alternative to pay TV services like BT, TalkTalk and Virgin Media.
True, it's a diluted version of Sky TV. But it has a lower price tag to match, plus it provides some of the best Sky channels, including all of Sky's sports channels.
Overall, Now Broadband is a decent pick. Sure, its services aren't at the top of the range – look elsewhere if you want the fastest broadband speeds, the most comprehensive TV channels, or the best home phone plans.
But then, it doesn't pretend otherwise. It's all about affordable broadband and TV, and it'll suit plenty of people who don't want to pay a premium. Just make sure you compare prices to ensure you're getting the best deal.
Reasons to buy
Affordable standard and fibre broadband
Flexible Sky TV on a budget
No credit checks – ideal if you have a bad credit score
Reasons to avoid
Limited range of broadband speeds – nothing above 63Mbps
Outdated router with a delivery charge
Lack of free gifts and incentives for new customers
Our latest Now Broadband deals
*Average speeds are based on the download speeds of at least 50% of customers at peak time(8pm to 10pm). Speed can be affected by a range of technical and environmental factors. The speed you receive where you live may be lower than that listed above. You can check the estimated speed to your property prior to purchasing.
How does Now TV and Broadband compare?
Read our comparison reviews with other providers: