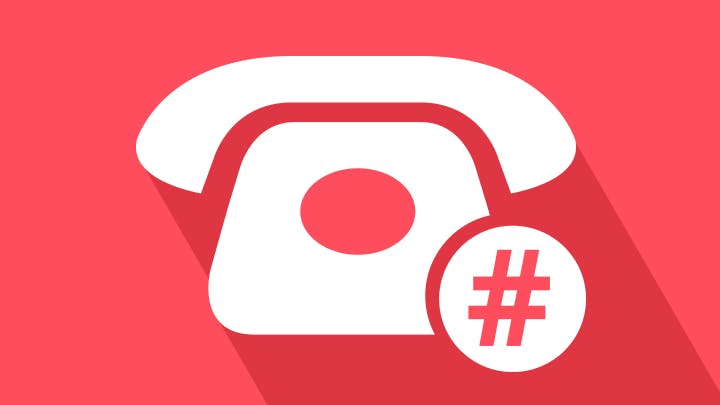 With so many line rental deals and call packages to choose from, it's hard to pick the right one. Below, we've listed providers who offer home deals, and we'll talk you through the best ways to save money on your phone bill…
Which providers offer standalone home phone deals?
You can get a home phone-only deal from the likes of BT, TalkTalk, The Post Office, Virgin Media, Sky, Vonage and DirectSaveTelecom.
However, if you need broadband or other services too, we'd suggest you at least consider getting all your services from the same provider.
That's because it's almost always cheaper to get your broadband, phone and TV from a single provider than it is to get them from separate suppliers.
Which provider is cheapest for home phone-only?
If keeping costs down is your priority, we'd suggest you take a look at a home phone deal from the Post Office or DirectSaveTelecom. Both of which stand out for their low-cost line rental and home phone offers.
BT also offers notably cheap line rental if you take a landline-only deal.
How to find the best phone deals
These are three main things to consider when you're in the market for a good-value home phone deals. These are:
Line rental - The monthly landline charge is usually the biggest part of your phone bill. Post Office and Plusnet are two providers that offer relatively cheap line rental.
Inclusive calls - Add-ons that offer unlimited evening and weekend calls to UK landlines are very affordable, and you can upgrade to anytime calls or inclusive international calls if you need to.
Is it cheaper to bundle? - Bundles are almost always the best deal if you want broadband or TV too. Better still, it means you'll have a single bill to pay and keep track of.
Post Office home phone deals
At the time of writing, the basic Post Office home phone packages comes in at £15 per month and gets you a landline with pay as you go calls, with the exception of calls to other Post Office numbers which are free.
It also includes 10% off calls to loved ones, as well as UK-based customer support and a choice of paper or online billing.
Naturally, there are a range of call add-ons. Weekend calls is priced £2 per month, while Anytime calls is £7 per month. There are add-ons for international and calls to mobiles too, which start at £3 per month and £5 per month respectively.
If you don't have an active landline, a fee of £60 applies to cover installation.
Voicemail isn't included as standard and costs an extra £2 per month.
BT Home phone deals
*Average speeds are based on the download speeds of at least 50% of customers at peak time(8pm to 10pm). Speed can be affected by a range of technical and environmental factors. The speed you receive where you live may be lower than that listed above. You can check the estimated speed to your property prior to purchasing.
A BT landline with pay-as-you-go calls starts at a shade over £20 per month. Or you can plump for a landline with 500 anytime minutes to UK mobiles and landlines for an extra £5 per month.
And if you use your landline a lot, you can also get a landline with unlimited, anytime calls to UK mobiles or landlines for about £35 per month.
All three plans come with BT Call Protect to block nuisance calls. As you'd expect, add-ons for international calls and calls to mobiles are available and cost extra.
If don't have an active landline at your address, a charge of £140 applies for installation.
Home phone and broadband deals
If you decide you want to sign up broadband too, you'll have a much wider choice of providers. But more importantly, it often won't cost much more per month than a standalone home-phone deal.
Providers that offer broadband and home phone packages include:
Home phone, broadband, and TV deals
You can get three-in-one bundles that include home phone, broadband, and TV all together as a single service, from providers including Sky, Virgin Media, BT, TalkTalk, and NOW Broadband.
Click on the button below to see our pick of the best home phone, broadband and TV bundles available right now:
Frequently asked questions
How do I get a new phone line?
When you switch phone and broadband providers, or move to a new home, you may need to have a new phone line or cable installed. This can be arranged by your provider, with costs varying depending on the company you're with and the package you've picked.
Getting a new line installed is straightforward. When you sign up with a provider, they will tell you if you need a new line and arrange a time for an engineer to come and visit to do the work.
Can I get broadband without a phone line?
Cable giant Virgin Media is the only major UK provider to offer broadband without a telephone line. Its fibre optic network is completely separate from the copper phone wire network that ordinarily connects you to the web.
Aside from this, the only alternative is to use mobile broadband instead - then you have no requirement for a landline. But, if your internet use is anything other than particularly light, this might just prove to be too slow or too restrictive to need your needs.
Are there special landline deals for pensioners?
Available to elderly Britons who qualify for pension credit, BT Basic offers cut-price line rental for a shade over £5 per month and a £1.50 inclusive, monthly call allowance.
Looking for information about broadband and phone deals for pensioners too? Take a look at our handy guide.
Which providers offer unlimited anytime calls?
Most providers providers offer anytime-calls add-ons, including BT, EE, NOW Broadband, Post Office, Sky, TalkTalk, and more. Generally the only cost a few pounds more per month than an 'evenings and weekends' add-on.
How can I save money on my phone bill?
Inclusive-calls add-ons, which allow you to make unlimited calls at evenings, weekends or anytime, usually work out much cheaper than paying for calls on a pay-as-you-go basis. And mean you're much less likely to be hit with an unexpectedly high bill.
The best way to decide which add-on to choose is to look at at an old phone bill to see when you make calls.
If you're making a lot of calls during daytime in weekdays (perhaps for work-related matters), pick an Anytime Calls package.
But if you only really use your landline for chatting to friends and family, you can almost certainly get by with an Evenings and Weekend calls add-on.