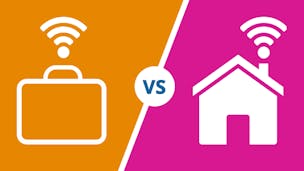 Need broadband for your home office or small business - and can't work out whether you should get a standard residential package or a special business-level one?
Business broadband packages give you a little bit more than ones for home use - including some vital features that make them ideal for offices or other small businesses. Here are the main differences between the two kinds of connection. 
Featured business broadband offers
Unlimited Business Broadband + Unlimited UK Landline + Mobile Calls
Business broadband & UK Calls
350Mb Voom Fibre 1 with 7Mb upload
Simply Business Broadband
Broadband & Calls
Unlimited Business Fibre 76MB
£225.35

Total first year cost

£249.39

Total first year cost

£338.00

Total first year cost

£224.99

Total first year cost

£363.39

Total first year cost

£333.35

Total first year cost

£17.95 p/m first 12 months £29.95 p/m for months 13-24 £9.95 setup costs

24 month contract

£19.95 p/m first 12 months £36.95 p/m for months 13-24 £9.99 setup costs

24 month contract

Free first 3 months £32.00 p/m for months 4-24 £50.00 setup costs

24 month contract

£18.00 p/m first 12 months £24.00 p/m for months 13-24 £8.99 setup costs

24 month contract

£29.45 p/m for 24 months £9.99 setup costs

24 month contract

£26.95 p/m for 12 months £9.95 setup costs

12 month contract

Average speed
Average speed
Average speed
Average speed
Average speed
Average speed
Pay as you go
Pay as you go
-
Pay as you go
Pay as you go
Pay as you go

Offer ends 14/10/18

Go

Call bOnline on

0808 168 6915

Go

Call XLN for small business on

0808 256 6429

Go

Call Virgin Media Business on

0808 271 3372

Go

Call TalkTalk Business on

0800 542 2217

Go

Call Onebill Telecom on

0808 231 8870

Go

Call bOnline on

0808 168 6915
See all business broadband deals
Customer support
This is the important one - and the biggest difference between business and residential broadband that most users notice.
With business broadband, you'll get prioritised customer service, better tech support, and faster response time when there's a problem. Most providers guarantee that any faults with your line will be fixed within 24 hours, and on higher-tier packages you can get that down to just a couple of hours.
Some packages, including more enterprise-level broadband, even give you a specific tech support contact - who you can email directly for help on pretty much any issue.
Service level agreements
In fact, with most business broadband, better service is promised in writing with a service level agreement (SLA). An SLA guarantees that your broadband provider will deliver a certain standard of service - including speeds above a particular level, less outage or downtime, and faults fixed within a set time. If the agreement isn't adhered to, you'll usually be entitled to compensation.
For businesses that rely on a good internet connection - such as websites, tech services, or anything where you need to be reachable 24/7 - this is vital.
Speeds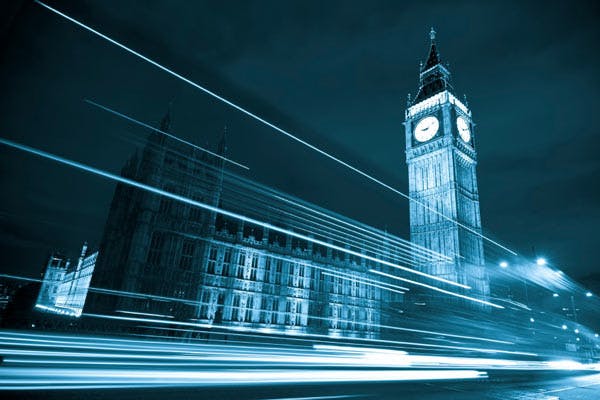 Business broadband is generally available in way faster speeds than the residential kind - including better upload speeds, which makes it easier to post things to the web, make video calls, and so on. While most providers offer fibre packages with speeds up to 76Mb, some are able to offer speeds up to 1Gb. Find out more about fibre optic business broadband in our guide.
As a business customer, your speeds will be totally prioritised over residential users', meaning contention ratio (the number of properties sharing a broadband line) in your area isn't as much of an issue. Your connection will also be more reliable and get less downtime, thanks to that SLA.
Leased lines - dedicated lines that deliver broadband to your premises and nowhere else - are available in pretty much any speed up to 1Gb and beyond, too.
Security
All broadband packages come with some level of internet security, but when you're running a business, cybersecurity is all the more vital - so broadband providers like to go the extra mile here.
With business broadband, you'll get better and more business-focused security software. And your provider may be able to offer you extra measures too, like data backup or use of a VPN.
Static IP
Another thing you may need as a business is a static IP address - which you can usually get with a business broadband connection, but not with a residential one.
A static IP is vital if you want to access your computer remotely, run a website, host any kind of server, or get emails directly.
Check out our guide to static IPs for more info on what they are, or take a look at some broadband deals with static IPs.
Phone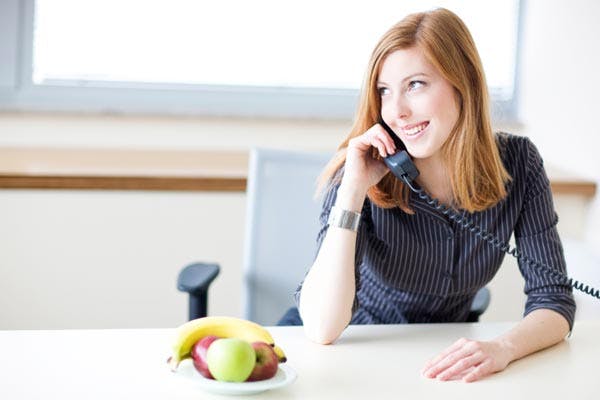 Residential broadband comes with a fairly standard phone line - you can usually add on things like inclusive anytime calls, and features such as three-way calling or voicemail, but that's pretty much it.
With business broadband, however, you can get a whole lot more: complex phone systems, extra lines, non-geographic business numbers, and even VoIP.
Web services
Got a business with networking needs greater than just a broadband connection? You may be able to bundle them into your contract too.
Some business broadband providers, including BT as well as bOnline, also offer services like web hosting and servers, domain names, cloud storage, and multiple email addresses. You won't generally get those with residential packages - at least, nothing more than about 10GB of cloud storage or a handful of email addresses.
Cost
Ah. Yes. Money.
Business broadband does tend to be more expensive than residential connections - particularly if you have a leased line or add on lots of important extra services.
If you need those services, including the prioritised customer support and security, the higher price is well worth it; but if you really can do without, you might be fine with home broadband.