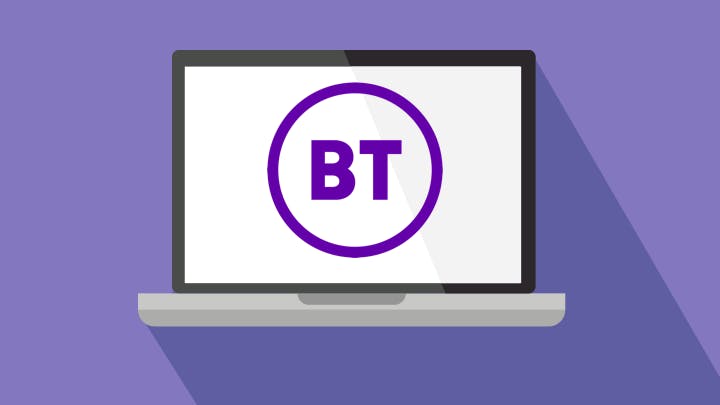 BT fibre is widely available, fast and comes with a speed guarantee, free security software and parental controls. We take a look at the good and the bad of BT, as well as how to get it and the key selling points of its packages.
What fibre optic broadband packages can I get from BT?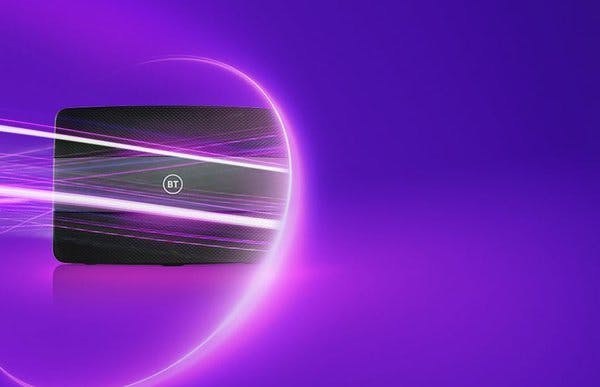 BT offers three superfast fibre broadband deals: low-cost Superfast Fibre Essential, the middle-of-the-range Superfast Fibre package and the top-of-the-range Superfast Fibre 2.
All three are available on a 24-month contract and offer unlimited usage, as well as Stay Fast Guarantee that guarantees you a minimum connection speed, or £20 back.
Here's a snapshot of each package and a guide to who they're suitable for...
BT Superfast Fibre Essential - average speed of 36Mbps and comes with BT Home Hub 5 router and BT Virus Protect for one device. This is a good value fibre broadband package that's best suited to people who live alone or with one other person.
BT Superfast Fibre - average speed of 50Mbps and comes with well reviewed BT Smart Hub router, as well as free security software and parental controls. Good for families, gamers and people who stream a lot of music, movies and TV.
BT Superfast Fibre 2 - average download speeds of 67Mbps with Smart Hub router. Also includes free security software and parental controls. Perfect for large families and shared houses with lots of web-connected gadgets.
BT's Smart Hub router is specifically designed for use with fibre optic broadband and comes highly praised from Which? and a host of other review sites.
Free with Superfast Fibre 1 and Superfast Fibre 2, the Smart Hub automatically scans for Wi-Fi interference and adjusts its settings to give you the best possible signal.
All BT Superfast packages allow you to add BT TV. Notably more flexible than other broadband providers' TV services, BT TV permits you to add or subtract channels or passes for streaming services on a monthly basis.
BT TV comes with a YouView box, which lets you pause, rewind and record Freeview TV, as well as access a large library of catch-up TV and on-demand movies and shows.
Compare broadband deals in your area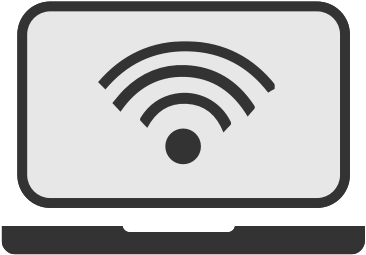 BT Ultrafast broadband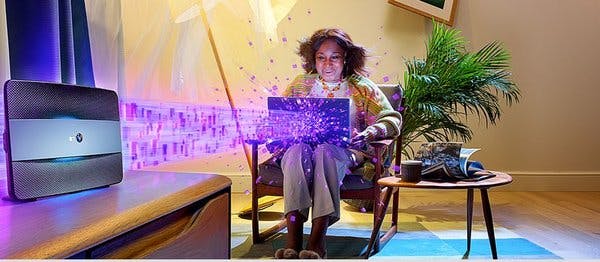 Available in select locations in large cities and towns, BT Ultrafast broadband delivers speeds many times faster than the UK average. And that are almost on a par with the UK's fastest provider, Virgin Media.
Two BT Ultrafast packages are available: Ultrafast Fibre 100, which has average download speeds of 145Mbps, and Ultrafast Fibre 200 with average speeds of 300Mbps.
Ultrafast Fibre 100 has a speed guarantee of 100Mbps, while Ultrafast Fibre 200 speeds are guaranteed to be 150Mbps or above.
If your broadband speed drops below that level for 30 days continuously for reasons other than outages, connection faults and home wiring that's beyond BT's remit, BT will give you a £20 Reward Card under its Stay Fast Guarantee scheme.
You're entitled to claim up to four times per year.
BT fibre to the home explained
What's good about BT fibre optic broadband?
Much faster than standard broadband
More reliable than standard broadband too
Perfect for families and shared houses - extra speed means more people can be online at the same time
Stream movies and TV shows smoothly and in high-definition
Download music, films and TV shows in seconds
Perfect for gamers - smoother multiplayer gaming with less lag, download games and updates quickly
Truly unlimited usage on some packages - BT won't slow your speeds, even at peak times
Enhances BT TV, providing fast and reliable access to web-based channels, on-demand movies and shows and catch-up TV
Excellent BT Smart Hub router, which automatically scans for interference to the Wi-Fi signal and adjusts itself to compensate
Special offers often available that can reduce the monthly cost - compare BT deals to find them
What's bad about BT fibre optic broadband?
More expensive than standard broadband. But not by much if you choose Fibre Essential
Not available everywhere, although over 90% of the country can get it
Not the fastest widely-available fibre optic broadband in the UK - that accolade goes to Virgin Media
24 month contracts are longer than a lot of rival providers
How does BT fibre compare to other providers?
Here we take a look at fibre broadband from the likes of Virgin Media and Sky to see how they stack up with BT, taking into account price, speeds, availability and anything else you need to know.
Sky fibre vs BT fibre
Sky Fibre provides a very similar service to BT, with both offering similar speeds as well as hubs with comparable signal strength and router technology.
Much like BT's Stay Fast Guarantee, Sky customers also get a Speed Guarantee. And there's the option to add its Broadband Boost service, too.
For an additional monthly charge, this gets you a WiFi Guarantee with minimum speeds of 3Mbps in every room of house, or your money back.
However there are some critical differences between the two providers. Not least when it comes to the range broadband options they offer.
While BT has a wide selection of packages to choose from, Sky offers just one superfast broadband deal.
Dubbed Superfast, this offers an average connection speed of 59Mbps. Although it's a bit slower than BT Superfast 2, Sky's Superfast is usually a fair bit cheaper.
So it's well worth a look if you're on a budget.
Check out our BT Fibre vs Sky Fibre review for the full lowdown.
Virgin Media fibre vs BT fibre
Virgin Media is the UK's fastest broadband provider, with its top-of-the-range package offering average speeds of 362Mbps. Which is well above the fastest average speeds you can expect on BT's Superfast packages.
The catch is that Virgin Media fibre isn't as widely available as BT. To get Virgin Media broadband, you'll need to be in an area covered by its broadband infrastructure.
Virgin Media also differs from BT in that you don't have to take a landline to get Virgin Media broadband.
However, while you might think that means you'll be saving money, in fact Virgin Media's cheapest broadband-only service usually works out about the same price as BT's cheapest landline-and-broadband package.
Finally, while BT's fibre products all require a minimum 24-month contract, Virgin Media contracts don't require the same level of commitment.
You can sign up for Virgin Media on a 12-month term, or one a rolling one-month contract.
Read more: BT vs Virgin Media broadband
TalkTalk fibre vs BT fibre
TalkTalk fibre offers similar speeds to BT fibre, with a Faster Fibre package that delivers an average speed of 38Mbps and a top-tier Superfast Fibre service that'll get you an average speed of 67Mbps.
TalkTalk broadband is generally a little bit cheaper than BT, although by a few pounds per month, and like BT you'll be require to sign up for a minimum 24-month contract.
For anyone looking to economise, one of TalkTalk's major selling points is that it fixes prices for contract customers. So you're guaranteed no mid-contract price rises, making it easier to budget.
Read more: BT vs TalkTalk broadband
Plusnet fibre vs BT fibre
Even though it's a subsidiary of BT, Plusnet broadband packages work out quite a bit cheaper, but offer similar download speeds.
Plusnet also offers the advantage of 12-month or 18-month contracts, compared with BT's minimum 24-month term. Or there's the option of a rolling one-month contract, if you need a short-term broadband solution.
Unlike BT, Plusnet keeps prices fixed for the duration of your contract term. Which spells no mid-contract price rises.
The downside of Plusnet is that even though it offers TV bundles and uses the same YouView box as BT, there's nothing like as many TV channels available.
And they're not offered on the same flexible, one-month rolling contract basis as BT, either.
Read more: Plusnet vs BT broadband
Our latest BT fibre deals
*Average speeds are based on the download speeds of at least 50% of customers at peak time(8pm to 10pm). Speed can be affected by a range of technical and environmental factors. The speed you receive where you live may be lower than that listed above. You can check the estimated speed to your property prior to purchasing.
BT fibre optic broadband review
We've taken a close look at BT fibre - and how it compares to its rivals. You can read also our full critical view in our BT review.
What else can I get from BT?
Read more about what BT has to offer:
Frequently asked questions
When will BT be in my area?
If you can't get BT fibre broadband at the moment (perhaps because you're in a new build house or you live in a rural area where BT's network has yet to reach), you may be able to soon. The best way to find out is to use BT's availability checker.
In the event you can't get it at your address right now, you can sign up for notifications. So you'll get an email when BT fibre goes live where you live.
You can also get in touch with BT to find out when Superfast fibre is coming to your locality.
And if you like, you can make the case to BT that there's a lot of demand where you live and lobby for them to extend the reach of their service to your area.
To do so, head to BT's Superfast Fibre Access site.
What is BT fibre to the home?
BT's Ultrafast service is often described as 'fibre to the home' or 'fibre to the premises'. That means that unlike most fibre broadband and even BT's own Superfast service, both of which are delivered by a combination of fibre optic cables and BT's old copper wire telephone network, Ultrafast's route to your home is entirely via fibre optic cables.
It's because fibre optic cables are so much more efficient at transferring data than copper wire that BT's Ultrafast service is so much quicker than its Superfast packages.
What speeds can I get with BT fibre broadband?
The speed you get with BT fibre depends on where you live. But to give you some sort of picture of what to expect, average speeds on BT's range of fibre products are:
BT Superfast Fibre Essential - average speed of 36Mbps
BT Superfast Fibre - average speed of 50Mbps
BT Superfast Fibre 2 - Average download speed of 67Mbps
BT Ultrafast Fibre 100 - Average download speed of 145Mbps
BT Ultrafast Fibre 200 - Average download speed of 300Mbps
Is BT Sport free if you have BT broadband?
BT Sport used to be free to BT broadband customers. However, that's no longer the case.
To get BT Sport you'll need to sign up to a BT Sport pack for an additional charge of £15 per month (price correct at time of writing).
The good news is that the pack is available on a monthly rolling-contract basis, so you can cancel or add the service to your bundle whenever you like.
Can I get BT fibre optic broadband?
About 90% of homes and the businesses in the UK can now get BT fibre, so there's a good chance you'll be able to sign up for one its packages.
To see if BT fibre broadband is available in your area and which packages are on offer at your address, use our postcode checker.
Compare broadband deals in your area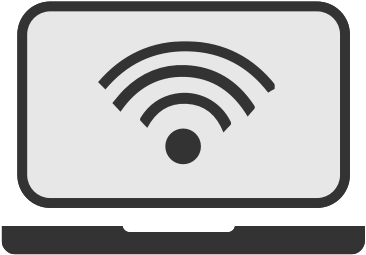 How much is BT fibre broadband?
BT standard, fibre-to-the-cabinet broadband comes in at between £25-£35 per month, depending on the package you choose. That means it's broadly in line with most rival providers' fibre prices.
As you'd expect, BT ultrafast service is more expensive and typically starts at around £50 per month.
Can I get BT fibre to the premises?
BT's ultrafast service is available in select locations in large cities and towns. To find out if you can get it, use BT's availability checker.
Is BT fibre any good?
BT fibre is fast, reliable and widely available. And while there are faster providers, such as Virgin Media, and cheaper fibre products, such as those from TalkTalk or Plusnet, BT compares well with what's out there. BT fibre also offers the advantage of being able to bundle it with TV for significant savings on BT Sport, Netflix and other premium TV content.
Does BT fibre include line rental?
Most BT fibre products come with line rental and require you to take a landline. The exceptions are some of BT's fibre-to-the-premises products.