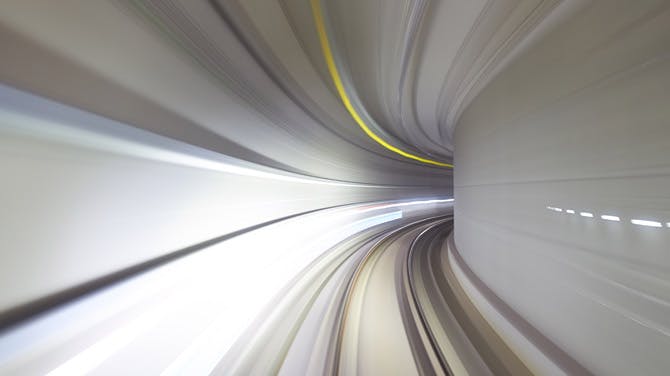 Sign up for an ultrafast broadband deals and you can expect lightning-fast speeds of between 300Mbps and 1Gbps. But which providers offer them? How much can you expect to pay? And where is ultrafast broadband available? Read on and we'll explain all.
What is ultrafast broadband?
Put simply, ultrafast broadband offers speeds well above the speeds offered by the most widely available fibre optic broadband packages. For example, while BT's top end Superfast Fibre package offers average download speeds of 67Mbps, an ultrafast service will get you speeds of between 300Mbps and 1Gbps.
That extra speed throws up all kinds of possibilities for users. Ultrafast broadband means you can download 4K films or large video games in mere minutes, or watch a movie online with virtually no buffering, even if everyone else sharing the connection is doing the same.
Which providers offer ultrafast broadband?
Some of the biggest providers in the UK offer ultrafast broadband, including Virgin Media, BT, TalkTalk and smaller providers, such as Gigaclear.
Here's what each has to offer:
Virgin Media - Choose from ultrafast fibre optic broadband packages with average speeds of 362Mps, 516Mbps or 1,104Mbps.
BT - Sells an ultrafast 'G.fast' package with average speeds of 300Mbps. Not only is it fast, it also has a 100Mbps speed guarantee, which means BT will pay you compensation if your speed drops below that threshold.
Talk Talk - The Faster 150 Fibre plan gets you average download speeds of 140Mbps; and for the 4k ultra HD super-fans and gamers, the Faster 300 Fibre delivers average download speeds of 290Mbps.
Niche and local providers - There are a number of of less well known, local, and niche broadband providers around the UK, such as Gigaclear, that offer ultrafast speeds.
At the time of writing, most of the UK's biggest providers - including Plusnet, Sky, EE and Vodafone - don't offer a widely available ultrafast home package in the UK. But you can expect that to change in future.
Similar broadband packages
Frequently asked questions
Is ultrafast broadband available in my area?
The availability of ultrafast broadband is limited to certain areas. To check if you're able to sign up for an ultra-fast service use ourpostcode checkerand we'll show you exactly what's available at your address.
If you're out of luck and can't get ultrafast broadband right now, your best bet is to get superfast broadband instead. At least until providers make ultrafast available in your location.