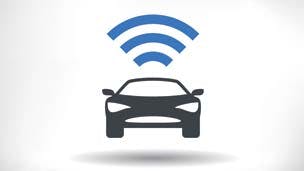 A car Wi-Fi device lets you turn your vehicle into a moving ball of wireless internet. Here's everything you need to know about it, including how to get it for the best price.
Car Wi-Fi is - get this - Wi-Fi in your car. Okay, that much is obvious.
It's a dongle that connects to the 12V connector in a vehicle, and transmits a Wi-Fi signal to a small area around it. That means that as long as you have network coverage, you're basically driving around in a little bubble of internet access.
This is useful for a number of reasons. It means you save your phone's data while out and about. It means you can work from pretty much anywhere with network coverage. And while you can't (and shouldn't!) browse the web while rocketing along the roadways of Britain, it's a great tool for keeping your other passengers busy while you drive.
Which providers offer car Wi-Fi?
Due to the numerous ways you can now access Wi-Fi in your car, such as mobile tethering, there are few suppliers who now offer in-car Wi-Fi.
EE
EE really likes birds. The 4G specialist tends to look to the skies when naming its various gadgets, and its car Wi-Fi device is no different.
The Buzzard 2 plugs directly into the dashboard, and lights up so you can even use it in the dark. It also functions as a USB adapter, so you can plug a phone in and charge it up while you're connected to the hotspot.
There are lots of plans available, with data allowances ranging from 2GB to a hefty 62GB a month. You can check EE's car Wi-Fi plans here:
What's good about car Wi-Fi?
Wide range of plans available to suit everyone from casual users to data-hungry maniacs
Plug into your 12V adapter, so no need to worry about batteries or charging
Let you charge your phone while driving
4G compatible, so you can get a really fast connection
Compatible with almost any car
Light up so you can easily use them in the dark
Up to 10 devices can connect to the hotspot at once
Great for keeping kids and bored passengers quiet on long journeys
What's bad about car Wi-Fi
More expensive than some dongles
Only available through a few networks
Dependent on network coverage to work
Can't browse the web while driving (seriously, don't do this!)
Light users could theoretically use their phone as a hotspot instead
If you'd like to know more about mobile broadband, check out these handy pages: