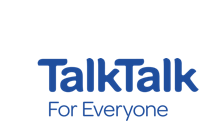 TalkTalk has branched out into the world of mobile phones, but is it anything to talk about? Well, with the full gamut of good value SIM-only plans and handset deals with no upfront costs - and special offers to boot - it could well be. Let's take a look.
You probably know TalkTalk (www.talktalk.co.uk) for its simple, value-for-money packages. Since 2003 TalkTalk has been committed to offering broadband, phone, and TV bundles at affordable prices - and now it's expanding into the mobile arena too.
Unfortunately, we can't currently get you a TalkTalk Mobile plan or find you the network's best deals. For more plans on all kinds of networks, check out our mobile comparison site:
TalkTalk mobile plans
Let's start with a very important point: you can't get a TalkTalk mobile plan on its own. You can only pick one up if you're also a TalkTalk broadband customer.
Or if you become one, of course. If you sign up for a new TalkTalk TV package, which includes broadband and YouView, you're able to nab a mobile plan too. You can pick either a SIM-only plan, or a pay monthly one with a handset.
TalkTalk SIM-only deals
These are fantastic if you already have a mobile you like. There's no phone to pay off, so you don't have to pay as much each month as you do with one of the handset contracts.
TalkTalk offers a number of SIM-only tariffs, ranging from 125MB data a month right up to 1GB with 700 minutes and unlimited texts. You'll find plans on either a 12-month contract, or a rolling 30-day basis.
What's more, TalkTalk regularly has special offers around mobile, so sometimes you may find data doubled automatically or even more plans available.
TalkTalk pay monthly phone contracts
TalkTalk offers an impressively broad range of handsets. These range from all singing all dancing uber-phones like the Samsung Galaxy 6 and Samsung Galaxy J3, to more affordable options like the Lenovo B.
All TalkTalk Mobile phone deals include unlimited family calls, free calls to customer service, and free text alerts. Phones are available on 24-month contracts, with a choice of four tariffs - Small, Medium, Large, and X-Large - which can be tweaked depending on your needs.
What's good about TalkTalk Mobile?
Specialises in simple and affordable packages
Can bundle into your broadband, landline, and TV package for one simple monthly bill
Good selection of handsets to choose from with no upfront cost
SIM-only plans are perfect if you have a handset you want to keep
30 day plans available - no contract, and can cancel whenever you want
Existing TalkTalk customers can pick up a SIM at any time
What's bad about TalkTalk Mobile?
Can't have TalkTalk Mobile plan on its own - only if you're an existing customer or taking out a broadband package
Not much in the way of extras - contracts are simple and free of frills
No iPhone deals available