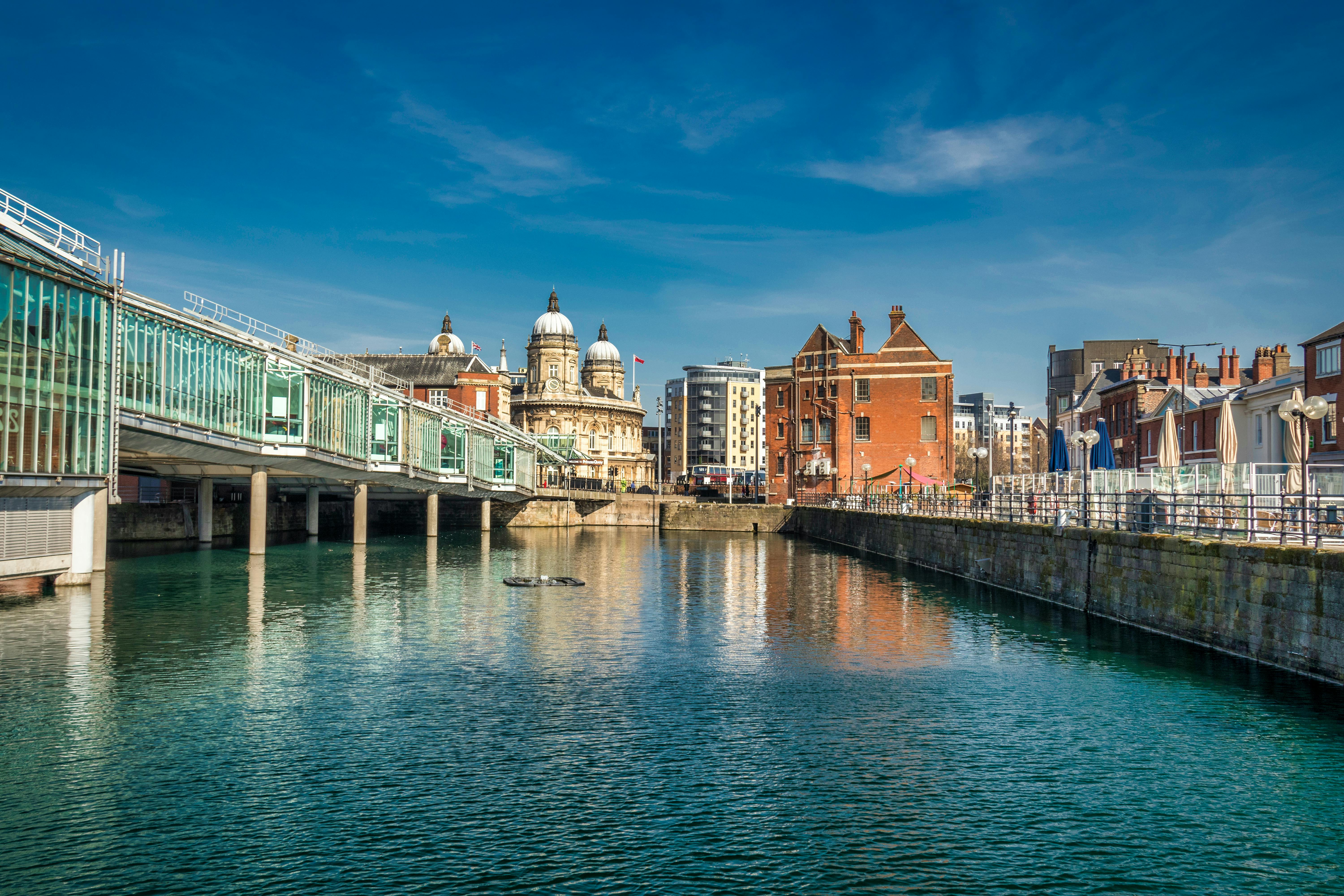 Wondering what your broadband options are in Hull? Our page goes through the types of broadband you can get, as well as the top provider to turn to.
Compare broadband in Hull
Hull is rather unique when it comes to broadband. While most areas in the UK are covered by BT's Openreach and Virgin Media's infrastructures, the region of Hull and East Riding doesn't have these networks in place.
This means you won't be able to get broadband deals from Virgin Media, or any other provider using the Openreach network. This includes most household-name providers, such as EE, Sky, TalkTalk and Plusnet.
So, what are your options? The main broadband provider in Hull is KCOM, an 100% fibre network that primarily serves customers in Hull and East Yorkshire. It specialises in full fibre broadband, meaning people living in Hull can get some of the fastest internet speeds on the market.
Best internet providers in Hull
As there's limited choice of broadband providers in Hull, your only real option is KCOM.
At first glance, its prices might seem a little high. However, it offers a good selection of fast and ultrafast fibre optic broadband packages, with speeds ranging from 30Mbps to 900Mbps. And when you compare these with similar deals from other providers, it's priced fairly in line with them.
What's more, all of KCOM's plans are full fibre. This is because KCOM uses fibre-to-the-premises (FTTP) technology, connecting your home to the exchange with fibre cables to provide ultrafast broadband speeds.
As a result, it's much quicker than the more common fibre-to-the-cabinet (FTTC) broadband, which uses older copper wires to connect your home to a nearby cabinet. Visit our page on FTTP vs FTTC for more on the differences between the two.
What does this mean for you? Well, no matter where you live in Hull, you can rest assured that you'll have access to a speedy, reliable, and stable connection.