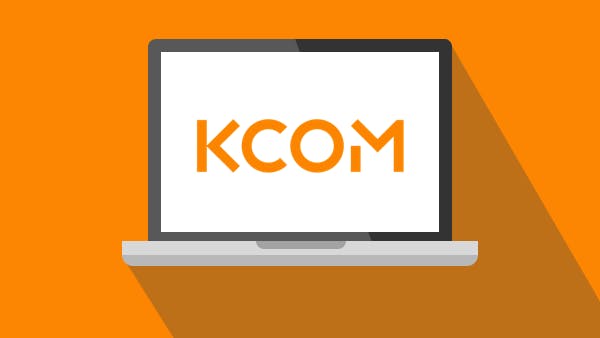 KCOM, previously known as Kingston Communications and Karoo, is the only fixed line network that covers most of the HU postcode
Live in Hull and after a decent broadband package? Unfortunately, you don't have the usual household names like Plusnet, Sky or EE to choose from – or any Openreach provider, for that matter.
Instead, KCOM supplies most of Hull's residents with internet access. You see, it all started when Post Office ran the UK's state-owned broadband network. This was before BT, and when the now internet giant took over smaller parts of the country, Kingston upon Hull remained independent.
The result: if you live in Hull, there's very few broadband offerings available, and KCOM is the biggest. But that isn't necessarily a bad thing. Indeed, KCOM is one of the only providers in the UK to offer genuine, fibre-to-the-premises superfast broadband.
Here's everything it has to offer…
Cost
In terms of price, KCOM broadband definitely isn't the cheapest around. But, considering the speeds it has on offer, its broadband packages are not far away from other big-name providers.
Moreover, KCOM does offer support to those on Universal Credit, in the form of 'Flex Packages,' though you will have to meet certain criteria to qualify for these price reductions.
That said, it's a shame to limit the choice of broadband deals available to those in Hull. If you live outside of Hull and are looking for a better broadband deal, hit the button below.
KCOM broadband review
Despite the higher price, there's a lot to be said for KCOM's super fast broadband packages. Indeed, unlike the majority of providers in the UK, KCOM delivers true fibre to the premises broadband they call 'Lightstream.'
KCOM broadband offers four packages, including:
Standard Fibre Unlimited – comes with 30Mbps download and 15Mbps upload speeds
Superfast Unlimited –75Mbps download and 20Mbps upload
Superfast Plus Unlimited – 200Mbps download and 35Mbps upload
Ultrafast Unlimited –400Mbps download and 35Mbps upload
Gigafast Unlimited –900Mbps download and 50Mbps upload
Downloads and traffic management
Although KCOM carries out out traffic management, it avoids doing so during peak hours, which means your broadband shouldn't be affected.
Router
On all its super fibre-to-the-premises network, KCOM offers the Technicolor DGA2231 and ZyXEL XMG3927-B, both of which are decent enough pieces of equipment.
Customer support
Generally, KCOM's customer service feedback isn't that great, to be honest. At the time of writing, reviews site Trust Pilot rates KCOM just two stars. For more satisfactory customer support, you're better off with a provider like EE or Plusnet. We've also put together our own reviews for broadband providers across the market, to better help you make the right decision.
KCOM home phone
KCOM offers five types of phone package. These are:
PAYG – includes monthly line rental and unlimited local calls
UK Landline – includes monthly line rental and Unlimited UK calls to 01, 02 and 03 numbers, plus Free calls to 0845 and 0870 numbers*
UK Landline and mobile
All inclusive calls – Includes Monthly line rental and Free UK 24/7 calls (Including 0845, 0870)
International 1000 - Monthly line rental 1000 Anytime minutes to 45 countries (Landlines Only)
With each phone package, you'll get free 1571 voicemail, free caller display which allows you to see the number of the caller before you answer, and the option to remove your number from the phone directory, as well as call displays.