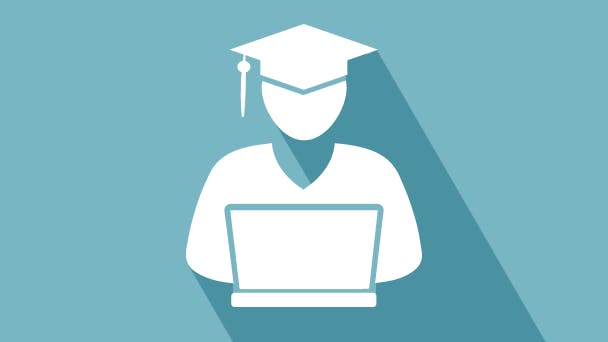 Money can be tight when you're a student. But if you shop around, you can save some cash by signing up for a student-friendly broadband deal that fits your budget. Here we take a look at what's available and help you pick the right provider at the right price.
Choosing a student broadband deal
Student life usually means sharing a home, sometimes with as many as five or six housemates. That means you'll need a broadband service that can handle the demands of a busy household.
The best way to ensure you get a good deal is to start by considering these factors:
Speed
Living with other students inevitably means there'll be lots of people going online at the same time. Not to mention, you'll all likely be using the internet to stream TV, video call and work on your studies.
If you're living alone or with just one other person, you can probably get by with a speed of 10-11Mbps. So you won't need fibre and can save a bit of cash with a cheaper standard ADSL broadband deal.
But if you're living with many others, or you're just big on streaming videos and gaming, your best bet is superfast fibre optic broadband that'll be able to handle the demands you put on it.
As a rule of thumb, we'd recommend an average download speed of around 35Mbps for a house with three to four people. Most fibre broadband packages start at these speeds, and they'll be the cheapest fibre deals on offer.
For a student house of five or more people, you may want to bump it up to something even faster. A superfast broadband deal with average speeds of 67Mbps and above can comfortably handle the needs of a larger household. This is more expensive, but when the cost is spread out over lots of people, you'll barely notice the difference.
Contract length
Most broadband contracts are long term, lasting either 18 months or 24 months. However, most students live in temporary accommodation, which they leave once term is up. So, you don't want to be paying for broadband that you're not using. At the same time, leaving a contract early can incur high cancellation fees.
Therefore, it's best to look for some shorter-term options that'll work out cheaper for you:
Nine-month contracts – BT offers special nine-month contracts aimed at students. This may be a good money-saving option if you're not going to be in your rented accommodation over the summer months
12-month contracts – quite a few providers, such as BT, Virgin Media, Plusnet and Now Broadband, have 12-month contracts. If you're planning to stick around in your student accommodation during the summer months, these are well worth considering. Plus, you can often get some rewards when you sign up
One-month contracts – if you're in an even shorter-term let, or simply want something more flexible, you can consider a no-contract broadband deal. These operate on a one-month, rolling-contract basis, and you can cancel anytime you want without having to pay any fees. Providers like Virgin Media, Now Broadband and Hyperoptic all offer one-month broadband deals
The shorter the contract, though, the more expensive it tends to be per month - so try and find the perfect balance for your home.
In the event that only some of your housemates plan to stay in your student home during the summer holidays, make sure you come to an arrangement over who's responsible for paying for broadband during that period.
Do you want TV too?
Expensive pay-TV sport from BT Sport and Sky Sports is more affordable when you're splitting the cost between three or four people. However, pay TV from the big names – Sky, Virgin Media and BT – is usually only available on 18-month or 24-month contracts.
For students on a budget, who don't want to be tied to a contract, we'd recommend subscription services like NOW TV Memberships and Netflix.
They're cheaper and much more flexible. For example, if you just want to watch the odd Premier League game or fixture, you can sign up to a NOW TV Sport Membership on a one-day or one-month basis.
Similarly, split the cost of a Netflix subscription and you've got more than enough entertainment. And you're free to cancel anytime you want.
Price and set-up costs
With student broadband, it's not always just the monthly cost you need to look at.
First, check if there are any set-up fees or one-off activation charges you need to pay upfront. At the same time, look out for discounts, free gifts and vouchers that some 12-month deals may offer to new customers – these can help sweeten the deal and bring down the total cost.
Consider how long everyone is staying in the student home. If everyone is planning to leave at the end of the year, there's no point getting into a 24-month contract – even though the monthly cost will be cheaper with longer contracts.
Think about the total cost once you leave your student accommodation and no longer need broadband: will it cost less to get a one-month rolling contract and pay only for the months you use, or does it still work out cheaper to get a 12-month one? And if you move to a new house before your contract's minimum term is up, will it be more expensive to cancel your old contract, or simply continue paying the remainder?
Whatever you end up picking, make sure you can afford it. If you plump for a top-of-the-range superfast fibre service and TV package, check you can cover the monthly costs for the duration of your contract, as well as any set-up fees.
Usage and download limits
These days, almost all broadband packages are unlimited – most providers no longer impose usage limits. But it never hurts to quickly check that you're getting an unlimited deal that won't charge you extra for going over a data allowance.
With unlimited downloads, everyone in your student house can happily download from JSTOR, listen to playlists while studying and watch Netflix in the evenings.
How to find a cheap deal on student broadband
Decide what you want from your broadband - think about speeds, contract length, TV options, and so on - and run a price comparison based on that. Then see what's available, and how much it costs, and pick the one that suits your budget best
Calculate packages by their total first year cost, which you can do with our comparison tool. A broadband deal might sound great on paper, but doesn't factor in things like postage and packaging for the router, connection fees, and the cost bumping up after a few months once the initial offer is over. Looking at the first year cost is a much more accurate way to budget
Keep an eye out for offers. Providers often run limited time only deals, which may give you a reduced price, vouchers, cashback, or other goodies. You'll have to hurry if you find one though, as they don't last long
Top tips on getting student broadband
So you know how to find cheap internet that suits your student house - but here are a few extra things to bear in mind when you sort out your broadband:
Timing is everything. Broadband can take up to a couple of weeks to switch on, and you don't want to be without internet. Get it sorted before the new term starts - and time it with everyone moving in if you can. You don't want to be too early either; providers may launch student deals around August
Ask older students in the area what their broadband experiences are. Ask what kind of package they picked, and whether it works for them, then take their advice on board when you're choosing one for your own house
Decide upfront with your flatmates how to split the bill and handle finances. Remember that only one name and bank account can be attached to a broadband contract
Have one person in your house handle the broadband bill, then have another handle the energy bill, another handle the TV license, and so on. That means you won't leave one single person a bit out of pocket each month, and you'll all have proof of address should you ever need it
Do your washing up. This won't help you find a broadband deal, but housemates who leave dirty plates around are the worst and you don't want to be that person, right?
Frequently asked questions
Can I get no-contract student broadband?
Although not specifically aimed at students, no-contract broadband is available from Virgin Media, Now Broadband and Hyperoptic.
The best thing with no-contract broadband, which is also known as one-month contract broadband, is that you're free to leave with 30 days' notice.
But you pay a price for that freedom, in the form of higher monthly premiums than if you'd signed up for a longer-term contract.
You'll also need to weigh up any set-up costs and the price of equipment, such as a router, if you're only going to be using the service for a few months.
Is mobile broadband a good alternative to home broadband for students?
Mobile broadband can be a decent alternative to fixed-line home broadband. It uses 4G or 5G rather than phone lines to get you online, and is almost always available on a flexible 30-day basis – so you'll be able to take your broadband service with you when you leave for the holidays.
However, usage limits with mobile broadband tend to be a lot more restrictive than standard fixed line broadband package.
If you're a heavy user, or you live in a household of heavy users, you could find you end up paying for extra allowance. Which can get expensive quite quickly.
Of course, unlimited mobile broadband deals are available. But your monthly outlay will be higher than if you'd opted for an unlimited fibre broadband package with similar speeds.