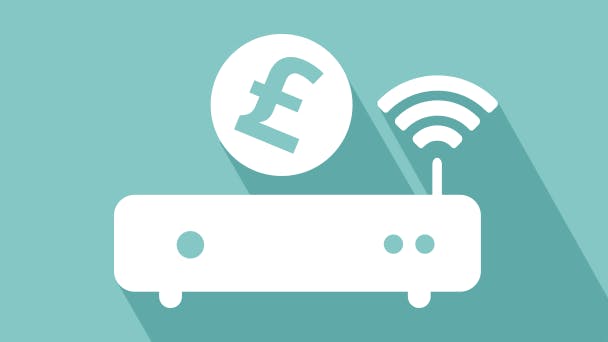 Several years ago, you could use the internet on a pay-as-you-go (PAYG) basis - paying by the megabyte for what you use. But these days, that's been abandoned in favour of fixed broadband that comes with a ready-set usage limit or no limit at all.
Nonetheless, if PAYG broadband sounds like it's up your street - either because you don't go online much, or because you don't want the commitment of a contract - there are still a few options available. Here's the lowdown, and how to find a deal that suits you.
Compare broadband deals in your area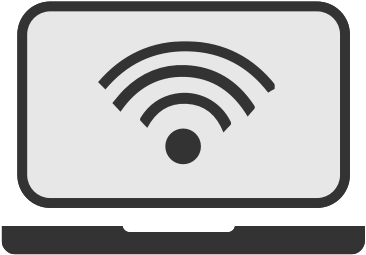 What types of pay-as-you-go broadband can I get?
In ye olde dayes of yore, you could get fully pay-as-you-go broadband, in which you paid by the megabyte. But these days, it isn't really available.
What you can get instead is no-contract broadband that works on a 30-day basis. You sign up, and pay upfront for 30 days of internet (possibly with a usage limit). Then once the month is over, you can either keep it going or cancel it penalty-free.
Bear in mind it isn't necessarily cheaper than broadband on a long-term contract. In fact, a lot of the time it's a bit more expensive. Per-month costs are often higher, and you can expect to pay an extra installation or setup fee.
Nonetheless, it's ideal if you only need broadband on a temporary basis. You'll find it in a few forms:
30-day fixed-line broadband, from a regular broadband provider
30-day mobile broadband for your home
30-day mobile broadband just for one device
No-contract, 30-day broadband
If it's temporary internet without the commitment you want, take a look at no-contract broadband. Instead of the usual 12-month or 18-month contracts, some broadband packages are available on just a 30-day basis - so you can stop, start, or cancel it whenever you like.
It tends to be fixed-line, meaning it's more reliable than mobile broadband (more on that later) while also offering affordable prices, and, best of all, unlimited usage. The only downside is that it costs a little more per month than broadband on a longer contract.
Virgin Media
A select range of bundles Virgin Media has to offer - broadband and home phone, but sadly not TV - is available on a 30-day rolling basis. That includes its ultra speedy broadband (up to average download speeds of 362Mbps), and options for inclusive calls.
NOW Broadband
All of NOW Broadband's packages are available on 30-day contracts too, including fibre broadband packages with average download speeds up to 63Mbps, and all have unlimited downloads. Plus, you can add on a TV Pass at any time to get premium TV channels, Sky Cinema, or Sky Sports.
Gigabit broadband providers
Some independent ultrafast providers also offer no-contract broadband on a 30-day basis. That's a handy way to get high-speed broadband up to 1Gbps (1,000Mbps) without any commitment.
However, do be prepared to potentially pay quite high upfront fees for installation if you go for a 30-day rolling deal.
Providers that offer 30-day ultrafast broadband include:
Hyperoptic – Operates nationwide, usually in select buildings and communities, with average speeds from 50Mbps to 1Gbps.
G.Network – A London-based ultrafast network, connecting the city to broadband at average speeds from 150Mbps to 900Mbps.
Cheap standard broadband
If the main reason you're looking at pay-as-you-go broadband is because you don't use the internet very much, you may be better off signing up to a basic cheap internet package. These usually give you an ADSL connection (i.e. not fibre optic), and come at very, very low prices.
It's just enough to ensure that you have internet in your home when you need it, but barely costs a thing.
You'll find broadband offers like this from providers like Sky, TalkTalk, Plusnet, EE, and more. You may find it's well worth switching your provider just to cash in on low-cost internet.
*Average speeds are based on the download speeds of at least 50% of customers at peak time(8pm to 10pm). Speed can be affected by a range of technical and environmental factors. The speed you receive where you live may be lower than that listed above. You can check the estimated speed to your property prior to purchasing.
Mobile broadband and dongles
For truly pay-as-you-go broadband, your only option - in the UK, at least - is mobile broadband. This works over 4G and 3G, the same as the internet on a smartphone, and can come in a number of forms. You can also turn your smartphone into a mobile hotspot and connect to that.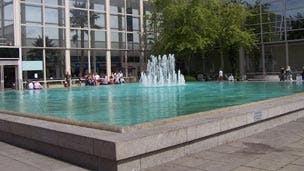 Mobile broadband is available from most major mobile networks. The 'PAYG' version lets you purchase 30-day data bundles, sometimes with a set data allowance you can use. Networks that offer this kind of mobile broadband include:
Mobile broadband home routers
This is an alternative to fixed-line home broadband, available from mobile networks, and gives you more options for 30-day contracts.
Home mobile broadband works the same as any other router, but instead of getting you online via phone lines, it uses 4G or 5G. You can connect tons of devices at once, and access some nice high speeds in the right areas.
You'll find plenty of 30-day options from networks like EE, O2, and Vodafone. But just bear in mind these can cost a lot upfront.
Read more: Can I use 4G for home internet?
Personal hotspots (MiFi)
These little hotspot devices mean you can take the internet with you wherever you go. They're essentially a tiny portable mobile broadband routers, which emit a Wi-Fi signal when you switch them on.
They're great for travelling, or for a temporary home broadband replacement – especially as you can connect multiple devices at once.
And again, because they come from mobile networks, 30-day plans are available. You can stop and start them whenever you like.
Just be aware you'll need to pay the cost of the hotspot device itself upfront if you do so.
Dongles
Dongles are little sticks that plug into the USB port of your laptop to get it online via 4G or 5G. They're fairly cheap to buy upfront, and you can buy 30 days' worth of data along with it.
A dongle is great for travelling – though the downside is that you can only use it in one USB-compatible laptop at a time.
Data-only SIMs
These are SIM-only deals from mobile networks that just give you 4G/5G data. They're for plugging into tablets and laptops with a SIM card slot.
Data-only SIMs are generally the cheapest way to get no-contract mobile broadband. There's no upfront cost – all you pay for on a 30-day deal is the coming month's data allowance. You can stop, start, or change the allowance whenever you like.
Again, the downside is that they can only be used for one device at once, and it'll need to have an SD card slot.
Who needs pay-as-you-go mobile broadband?
Anyone who travels a lot. When you need to move on to a new place, you can pack up your broadband and take it with you. All you need to do is switch the device on again once you arrive.
Anyone who often works from cafes, libraries, workspaces, trains, and on the go, and needs reliable access to the internet all the time.
Anyone who needs home broadband temporarily – say, less than a year. A 30-day deal on a mobile broadband device can be better value than locking yourself into a long term commitment.
Is pay-as-you-go broadband cheaper than standard broadband?
In terms of cost per month, no. Unless you're lucky enough to find a really good deal, getting pay-as-you-go or no-contract broadband is generally more expensive than getting cheap standard broadband on a long-term basis.
This is the same whether you pick 30-day fixed-line broadband or mobile broadband. In both cases, monthly bills are either similar or higher than standard broadband, and it almost always comes with higher upfront costs too.
(And in cases where there are low upfront costs – such as a data-only SIM card or dongle – your use is usually a bit limited.)
So, if you're looking at pay-as-you-go broadband because you want a cheap broadband deal, you may not be in luck. You're more likely to save money with a lower cost, long-term deal from a budget-friendly provider.
However, if you only need broadband temporarily, needless to say a 30-day no-contract deal works out cheaper – because you'll pay for fewer months. Signing up to a long-term deal then cancelling it part-way through makes you liable for costly penalty fees.
On the other hand, you can stop paying for a no-contract broadband plan whenever you want.