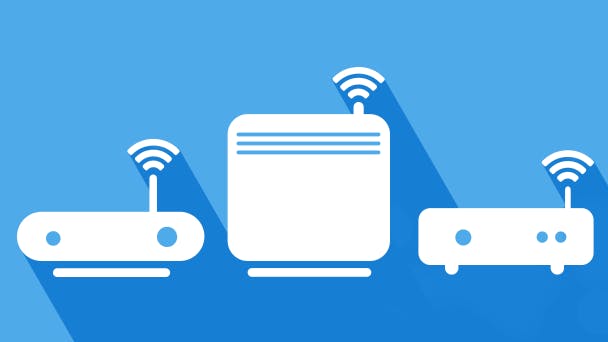 A broadband connection isn't worth a whole lot if you can't connect to it - and that's why providers ship you a router when you sign up. Here's the hardware you get from each of the main UK providers, and what we think of their offering.
| | | | | | |
| --- | --- | --- | --- | --- | --- |
| Router | Wireless standards | Dual band? | Ethernet ports | USB ports | Features |
| BT Home Hub 4 | 802.11a/b/g/n | Yes | 3 x 100Mb; 1 x 1Gb | 1 | |
| BT Smart Hub | 802.11a/b/g/n/ac | Yes | 4 x 1Gb | 1 | Smart Scan |
| EE Bright Box 1 | 802.11b/g/n | No | 4 x 100Mb | 1 | |
| EE Smart Hub | 802.11a/b/g/n/ac | Yes | 4 x 1Gb | 1 | Smart wireless |
| Plusnet Hub One | 802.11a/b/g/n/ac | Yes | 4 x 1Gb LAN; 1 x 1Gb WAN | 1 | |
| Sky Hub | 802.11b/g/n | No | 4 x 100Mb | 0 | Smart power consumption |
| Sky Q Hub | 802.11a/b/g/n/ac | Yes | 2 x 1Gb | 0 | Turns other Sky boxes into Wi-Fi hubs |
| TalkTalk HG633 Super Router | 802.11a/b/g/n/ac | Yes | 4 x 100Mb | 1 (but there are reports it doesn't work) | |
| Virgin Media Hub 3.0 | 802.11a/b/g/n/ac | Yes | 4 x 1Gb | 0 | Can also be used for VoIP |
Remember that if you're not satisfied with the one you get, you may be able to buy and use your own router instead.
BT
BT broadband comes with one of two routers: the BT Home Hub 4 if you get standard ADSL broadband, or the BT Smart Hub when you take out a BT fibre package.
The Smart Hub is probably the best router you can get with a broadband package. It's packed with some fab features and the latest Wi-Fi standards, like 'Wave 2' AC wireless, a whopping seven antennas, and Smart Scan that automatically upgrades your Wi-Fi connections. And if you want to plug devices directly into the Hub, there are four ethernet ports that all support data transfer speeds up to 1Gb - so your internet ought to be lickety split.
The Home Hub 4, meanwhile, lags a little behind - it doesn't have AC wireless, for a start - but it's still a decent piece of tech. Dual-band Wi-Fi helps you get decent signal throughout your home, and again you get four ethernet ports.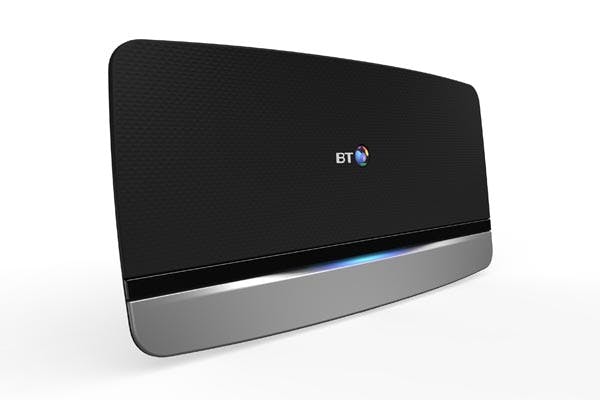 EE
EE's routers are the EE Bright Box and the EE Smart Hub. The Bright Box 1 comes with standard ADSL packages, and it's… well, it's okay. It'll do the job of connecting up your gadgets, and transfer speeds are perfectly good enough for the broadband it comes with. For slightly more complicated networking tasks though, like using AirPlay, it may stall a bit.
On the other hand, the Smart Hub - which you get with fibre optic packages - is pretty impressive. It's rocking all the latest specs, including some advanced tech to future-proof it, and it can do cool things like beamforming, which zeroes in on the device it's connected to. Plus it's one of the more attractive routers on this list.
Plusnet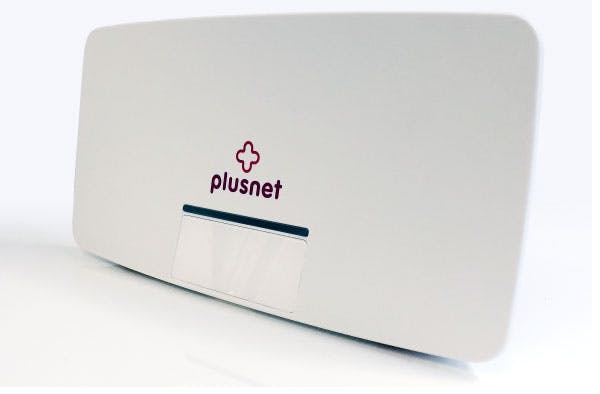 With any Plusnet broadband package, you'll get a Plusnet Hub One. It's essentially the same as the no-longer-available BT Home Hub 5A - and you know what, it's not half bad. Just like Plusnet's broadband, it's uncomplicated, straightforward, and easy to use, and gives you a good service to boot. There's the latest wireless AC standard, four 1Gb-speed ethernet ports for plugging your computers into, and dual-band Wi-Fi for top-notch home networking. This is a good'un.
Sky
The standard router with Sky broadband is the Sky Hub, though you can also upgrade to the rather more impressive Sky Q Hub for an extra fee.
The regular Sky Hub will do just fine if you choose Broadband Unlimited, but if you pick a fibre package - or if you often use AirPlay, Google Cast, a Steam Link, or anything else that uses Wi-Fi - you're better off upgrading to the Q version. It'll give you far better signal, and can even turn your Sky TV boxes into little Wi-Fi hotspots of their own to spread it further.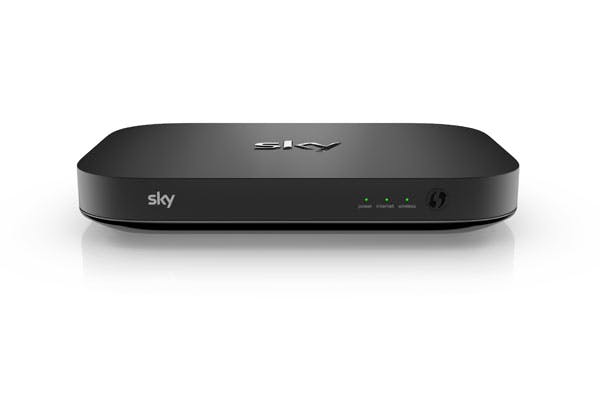 A couple of issues, though: it doesn't have any USB ports, so you can't plug a printer or a storage device directly in to your network. And there are only two ethernet ports - which is fine if you only want to connect one or two computers directly, but irritating otherwise.
TalkTalk
You get a TalkTalk Super Router with one of the provider's broadband deals - also known as a HG633. It has decent Wi-Fi, dual-band connectivity, excellent build quality.
They come with wireless AC, dual-band Wi-Fi, and four ethernet ports - which aren't the speediest around, but they'll do the job just fine.
Virgin Media
All Virgin Media broadband comes with a Hub 3.0 - a router designed to handle the fast speeds of Virgin Media's network. Data transfer is nice and quick, Wi-Fi tech is up-to-date, and it's really easy to use and understand what all the blinking lights mean. And if you've opted for one of the provider's broadband-only deals, good news - this router also supports landline-free VoIP.
The only criticism is that, like Sky's routers, it doesn't have a working USB port.