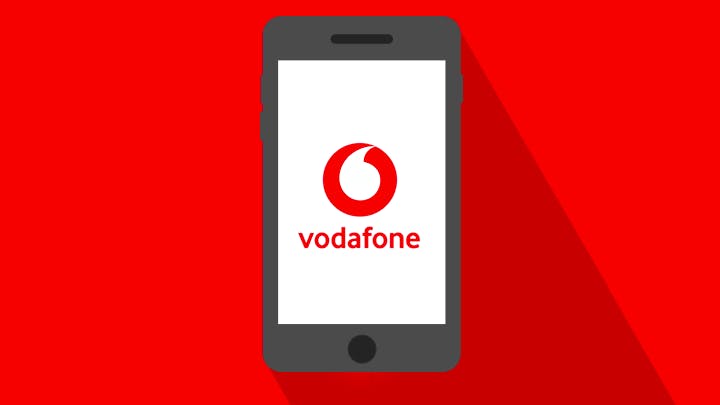 It's one of the UK's most established mobile networks, offering a huge range of mobile contracts, SIM-only plans, and free NOW TV subscriptions - so is it worth signing up to a plan with Vodafone?
Overview
Before we get into the nitty gritty, here are the main pros and cons of picking Vodafone.
We like
We don't like
Coverage
Vodafone's network covers 99% of the population - you can make a call or send a text from pretty much anywhere.
Its 4G coverage is a bit lower though, most stats putting it around the 80% mark.
So, it's not as good as EE, which has the UK's widest mobile coverage of all - but in many parts of the country, it's a close second best. As well as that, most stats hail it as one of the most reliable networks, with signal less likely to cut out.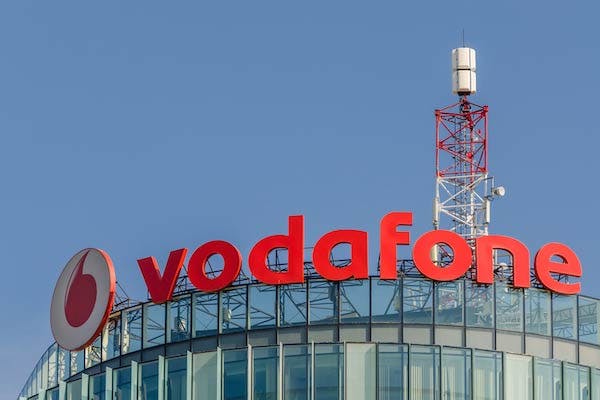 In other words, you don't need to worry too much about getting signal with Vodafone. Just use its coverage checker before you sign up to make sure you can connect where you are.
Cost
There's no way around it: Vodafone is among the more expensive mobile networks. Its plans' prices are on par with EE and sometimes O2… but more expensive than pretty much every other network.
It's worth the expense on its higher-tiered plans, particularly the Vodafone Red range: you get higher allowances along with free two-year app subscriptions (more on those below).
For its more basic plans, however, you're better off with a cheaper network if you're on a budget.
Tariffs, plans, and allowances
Vodafone offers three main types of mobile deal: pay-monthly SIM-only plans, phone contracts that come with a handset, and pay-as-you-go plans.
SIM-only
There's a quite nice assortment of SIM-only deals on Vodafone, ranging from the very small (250MB data, 500 minutes) to the very big (80GB data, unlimited minutes). Most come with unlimited texts too.
For SIMs, you can choose between an Essentials plan, which gives you just a monthly tariff; or a Red one, which gives you some inclusive extras. The Red plans are much better value, chucking in some free internet security and - on some plans - a free two-year subscription to an entertainment app of your choice, such as Spotify and Prime Video.
You've got the choice of 12-month or one-month contracts on its SIM-only deals, but there are a few more differences between them than just contract length. 30-day SIMs cost more per month; they don't offer the higher-end data allowances, and the 30-day Red plans don't include the entertainment apps.
The only real advantage you get from a 30-day SIM is flexibility - otherwise, the 12-month contracts have much more going for them.
Phone contracts
Vodafone has a decent range of phones available on contract. You can get the latest iPhone, Samsung Galaxies, and all the other major players, plus budget handsets and feature phones - that is, mobiles that aren't smartphones. There's a bit more choice available from EE, O2, and Three, but all your basics are covered.
It even has a few own-brand handsets - mid-range, low-price smartphones - that you can't get elsewhere.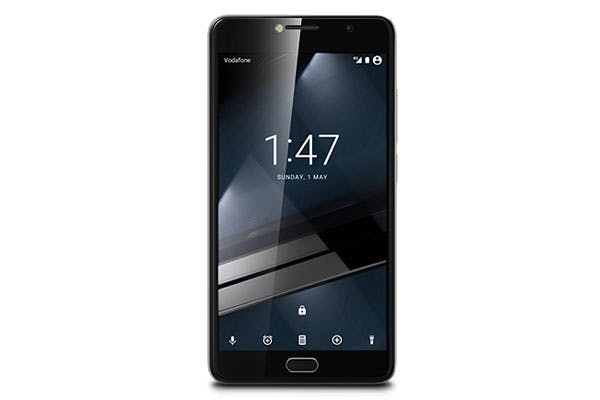 Each mobile has around eight tariffs available on contract, which is just enough to suit everyone's needs. Allowances go up to 60GB of data on the big flagships, and those higher-end tariffs aren't bad value compared to the rest of the market - especially when you factor in the stuff you get with a Red plan. Smaller and middling allowances, on the other hand, are a tad on the costly side.
One bonus is the early upgrade scheme. Vodafone mobile contracts last a rather long 24 months, but if you're upgrading to another Vodafone plan, you can do so up to three months early. It's not quite as flexible as, say, O2 Refresh, but it's better than nothing.
Pay-as-you-go
Classic pay-as-you-go is available from Vodafone - in which you top up your account, and spend your credit as you use your phone - but it's astonishingly expensive. It makes up for that with a rewards points system, but it's still far from the best value on the market.
If you do get a PAYG SIM from Vodafone, we wouldn't recommend literally paying as you go - other networks let you do that far cheaper. Using your credit to buy its bundles or Extras is a much more viable option.
These give you a handful of data, texts, or calling minutes at a price closer to a normal SIM-only plan, which you have a set time to use. Again, they're not cheap, but they're better value - and you can roll any unused allowance over to the next month, which is a wonderful rarity for mobile plans.
You also collect reward points every time you top up, equal to 5% of what you spend, which you can redeem on money off your bill, gadgets, or vouchers. It's pretty cool, but ultimately it'd be nicer to just… spend less in the first place.
Vodafone Red
Right, let's take a look at those premium 'Red' plans. A bunch of Vodafone's deals - including high-end mobile contracts and SIM-only plans - come with a bit extra and their very own colour.
All Red plans come with a three-month trial of Secure Net mobile security software, which is pretty good - not many mobile networks give you cybersecurity with your plan. Red Entertainment, meanwhile, also includes a 24-month subscription to an entertainment app of your choice, such as NOW TV or Spotify.
They're well worth it. Spotify (about a tenner a month), 15GB data, and unlimited calls and texts costs £30 a month all-in at the time of writing. If you're a music, sports, or NOW TV fan, it's a fantastic deal.
What's a bit annoying, however, is that you can't get Vodafone's highest-end plans without all of that included. While networks like Three let you choose between a basic plan or an Advanced one with the more premium stuff, Vodafone doesn't give you that choice. It's either a high allowance with an app, or a lower one with nothing. That makes it a tad rubbish for anyone who wants a high tariff but isn't interested in an app subscription.
Customer service
Vodafone doesn't have the best track record for customer service. According to Ofcom's most recent stats, there were more complaints per customer than other major networks (EE, O2, Tesco Mobile, Three, Virgin Mobile), and those who complained about an issue were only satisfied with how it was handled 46% of the time. Satisfaction with the network as a whole was lower than average, but still pretty high at 89% - on par with Three's customers.
In contrast, Tesco Mobile users had the fewest complaints about the network and the highest satisfaction with their service, with O2 customers not too far behind.
Extras and benefits
There's not as much going on here as you'll find on other networks - EE's plans come at similar price points and include tons more. But it's just enough to help keep your costs down a bit.
Our verdict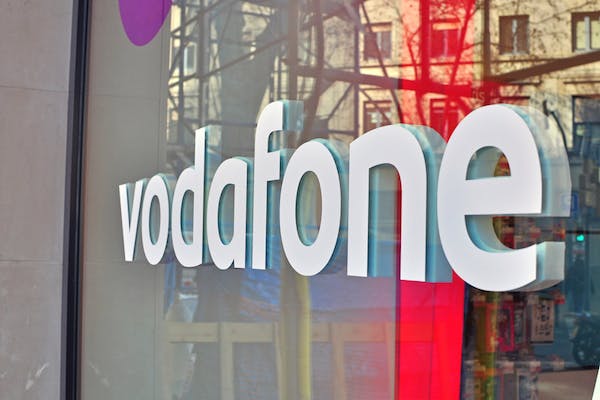 The great thing about a Vodafone plan is that it's mostly problem-free: coverage is great, it's super reliable, and you have loads of choice over what to get.
The main issue that it isn't always good value. Most basic plans are just a bit too expensive for what you get. Vodafone Red deals, however, are definitely worth it, if you know you'll use the app subscription - we'd recommend those for music, telly, or sports fans.
What it really comes down to is whether you're willing to spend a little more for an improved, steadier mobile service.
See also: