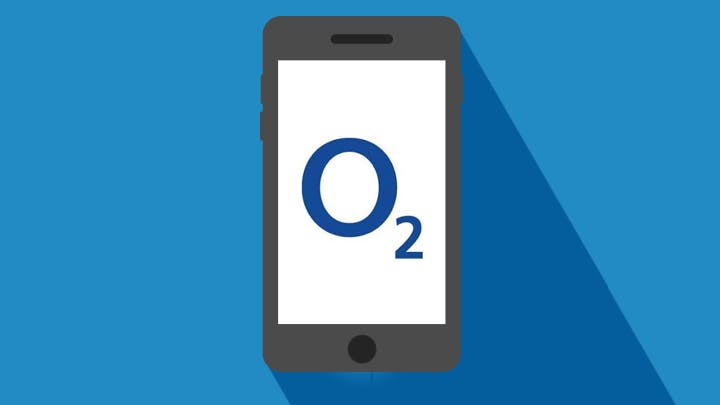 It was one of the UK's first mobile networks, and it's still going strong today. With everything under the sun on offer, from SIM-only plans to mobile broadband - not to mention O2 Priority - there's an awful lot going on with O2. Here's what we think of the network - and whether you should sign up to a deal.
Overview
First of all, here are what we reckon are the main pros and cons of O2's network and plans.
We like:
Huge range of plans
Lots of choice and flexibility
Good coverage and reliable service
Unlimited texts on all plans
O2 Refresh contracts are excellent
O2 Priority gets you freebies and discounts
We don't like:
Not the cheapest network
30-day SIMs are particularly expensive
Coverage
O2's coverage is excellent. More than 99% of us can get basic signal; and by the end of 2017, O2 had reached its target to cover 98% of the population with 4G coverage.
It's not the best around - EE has the widest coverage. But it's among the best on the market, and pretty much guarantees you can make a call wherever you are, so it gets a thumbs-up from us.
Regardless, make sure you use its coverage checker before you sign up just to check you'll be covered in all the places you frequent.
Cost
O2 isn't necessarily the best option if you're looking for a cheap mobile plan, but it certainly isn't the most expensive. Generally speaking, you'll find that O2 plans cost less than similar ones from EE and Vodafone, but more than those from most other networks.
To be fair here, you get what you pay for: coverage, reliability, and all the inclusive extras are top-notch. It's just, you know, not cheap.
Tariffs, plans, and allowances
From O2, you can get SIM-only deals, phone contracts, and pay-as-you-go plans.
SIM-only
There's a good range of SIM-only plans on O2. The lightest has 500MB of data and 500 minutes per month, while the largest has 50GB data and unlimited minutes. Most come with unlimited texts.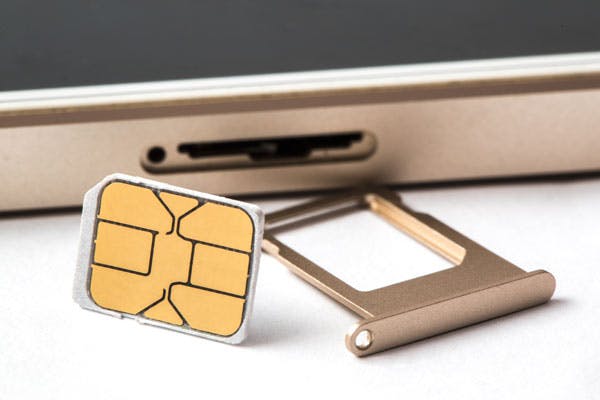 12-month and one-month contracts are available, though only a handful of allowances are available on both. The one-month plans are great for flexibility - you can cancel, change, or switch whenever you like - but price-wise they tend to verge on the ridiculous.
Lower-end SIM-only tariffs are weirdly expensive on both contract lengths. At the time of writing, the 12-month plan with 1GB of data and 1000 minutes costs £14 per month - an allowance you can find at a much cheaper tariff on other networks. Prices on O2's higher allowances are far more reasonable, though.
With every SIM-only plan you get a bunch of extras included, such as O2 Priority and free Wi-Fi - keep reading to find out more on those - which is a lot more than you get with most SIM deals.
Phone contracts
An absolutely huge number of phones are available on contract. Whatever mobile you want, O2 is pretty much guaranteed to offer it. You can get iPhones, Samsung Galaxies, LGs, and Google Pixels, as well as plenty of mid-range and budget devices.
Each one has a wide range of tariffs too, and most are priced pretty reasonably - again, its contracts haven't got the lowest prices on the market, but they're far from being a rip-off.
There's a nice bit of flexibility with prices, in fact. On quite a few allowances on quite a few phones, you can choose whether you'd rather spend just a small amount upfront (or nothing at all), or spend a lot and get lower monthly bills.
Another big selling point here is O2 Refresh.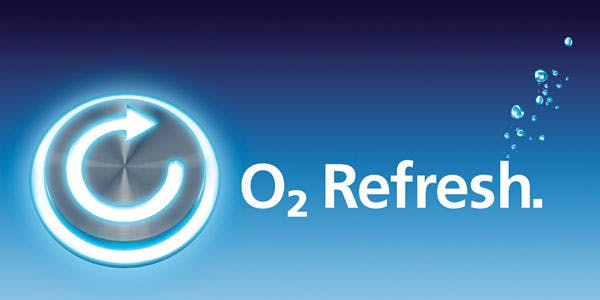 All of O2's contracts split your monthly bill up into the device cost and the airtime cost - meaning that once the price of your smartphone has been paid off, you only have to pay for the airtime on your SIM. Or, after the first year, you can pay off the handset whenever you like and upgrade it. This is a really good system that we're a fan of, as it means you never pay more than you need to, and you aren't completely tied in for a full two years if you'd rather not be.
Pay-as-you-go
O2's one of the few networks today that does actually offer classic pay-as-you-go SIMs. That is, the standard system where you top up your account and spend your credit by the minute, text, or megabyte as you use your phone. It's priced around the mid range here - see our pay-as-you-go guide for more info - though we wouldn't recommend using the internet on O2's PAYG too much, as it's a cool 5p per MB you download.
You can also use your credit to buy Big Bundles, which are much better value. These will give you a set amount of data, texts, and calling minutes, and 30 days to use them. They're more akin to SIM-only prices, though it's still better overall value to pick a proper SIM-only plan.
That said, if you're specifically looking for a PAYG SIM, we can happily recommend O2 and its bundles.
O2 Priority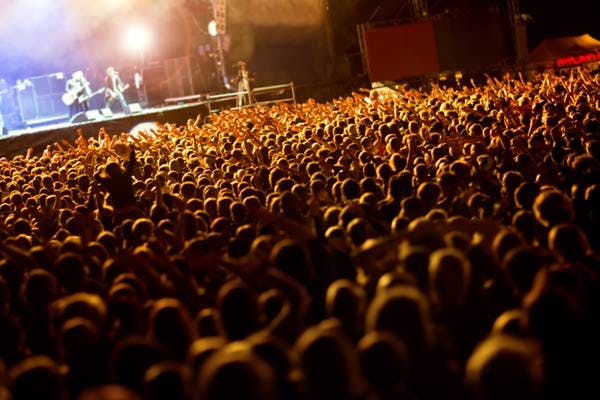 Priority is a major bonus you get with O2. This is the company's programme of exclusive special offers that all pay-monthly customers can sign up for, and can include things like:
Priority Tickets - early bird tickets to gigs and events at O2 venues, released up to 48 hours before the general public
Discounts at high street stores, restaurants, and attractions like London zoo
Coupons and vouchers for gadgets, beauty products, clothes and accessories, or magazine subscriptions
Prize draws
Have a look through what's on offer on the O2 Priority website. There's a lot of genuinely good offers, and the chance to snap up gig tickets before they go on general sale is quite a boon. Again, this makes O2 well worth it if it's something you'll use.
Customer service
According to Ofcom's figures, O2's customer service is just above average for the UK's biggest mobile networks (EE, O2, Tesco Mobile, Three, Virgin Mobile, and Vodafone). The number of customers with a complaint was below average last year, and basic satisfaction with the network itself was juuuust above average.
60% of users who made a complaint were pleased with how it was handled, which isn't great, but still above industry average. It's exactly the same as the figures for Three and Virgin Mobile, and better than Vodafone.
What else?
O2 Gurus - Go into any O2 store, and the Gurus will be there to help you out with any and all tech problems with your phone. It's free, and goes alongside excellent customer service from the network too.
O2 Rewards - If you top up with O2, every three months you'll receive up to 10% back, which you can then spend on extra credit, phones, accessories and event tickets.
Free screen replacements - Smash your phone screen while you're on an O2 contract, and they'll replace it for you for free.
Wi-Fi hotspots - All customers can access O2's public Wi-Fi hotspots for free.
TU Go - Call and text over Wi-Fi when you don't have signal.
Mobile broadband - The network also has lots of deals on mobile Wi-Fi devices, dongles, and data-only SIMs for tablets, which sometimes come with special offers for existing customers. (Read more about O2 mobile broadband here.)
Our verdict
O2's a good mobile network, basically. It's reliable, has good coverage, gives you a fair bit of flexibility over your plan, and offers pretty much any kind of mobile deal you could want.
The main drawback is that it isn't the cheapest network. If you know you won't use things like Priority or the Gurus, you're definitely better off choosing something lower cost. But then again, if you will make use of the included perks, it's kind of a no-brainer.
In other words, if you pick a plan with O2, you may gaze wistfully at more budget-friendly deals, but you won't be disappointed with what you get.
See also: