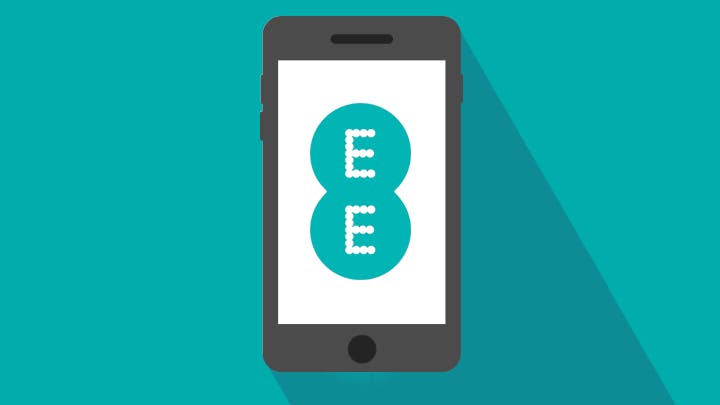 It's the UK's biggest mobile network, with a wealth of plans on offer, free Apple Music and BT Sport, and the fastest 4G you can get - but is EE any good? Here's what we think.
Overview
Before we go into the details, let's take a look at the main pros and cons of choosing EE for your mobile.
We like:
We don't like:
Coverage
EE's coverage is amazing - the widest in the UK, according to every report going. More than 99% of us can get 4G, and 3G coverage isn't far off either.
Like all networks, there will be black spots where you can't connect, but on the whole things look good.
Most customers report that this claim does actually stand up - coverage is rarely an issue besides a few notable dead spots.
Cost
EE is on the premium side, as mobile networks go. Prices aren't totally unreasonable, but they're up there.
You can definitely find cheaper pay-monthly and SIM-only plans elsewhere, especially from budget networks like iD Mobile or giffgaff - even Three and O2 tend to be a few quid cheaper.
To see how much EE's deals currently are - and how they compare to other networks - use our mobile comparison tool here:
4G mobile internet
EE's big selling point is its 4G internet.
It's the fastest in the UK, for a start. On top-end plans, if you're in the right place at the right time, you can manage download speeds up to 90Mb, and all other plans can reach up to 60Mb in certain areas. For comparison, the average fixed-line broadband connection is about 20-25Mb.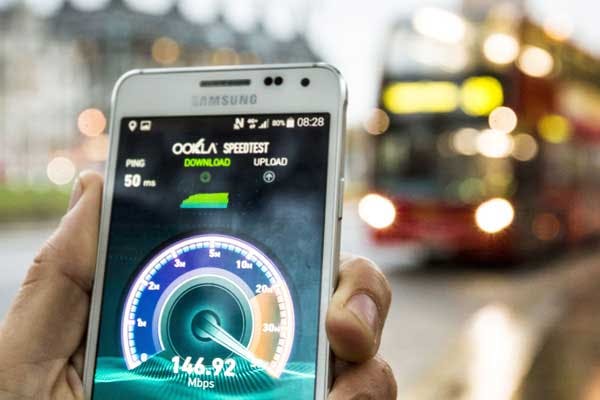 Black spots do pop up, of course, and the top speeds most definitely aren't available everywhere. So, don't get an EE plan expecting 90Mb internet wherever you go - but you can expect to use Facebook and stream music on your phone pretty much anywhere.
Allowances on this 4G data go up pretty high - think 60GB and beyond - but, irritatingly, you can't get a plan with unlimited data. You'll need to look at deals from Three for that.
Tariffs, plans, and allowances
From EE mobile, you can get pay-monthly SIM-only deals, mobile contracts with a phone included, and pay-as-you-go plans.
SIM-only
EE's got a modest range of SIM-only plans, but they cover all bases and come with some impressive extras - see below for more on these.
Tariffs span from small allowances with 1GB data, up to 60GB data. All plans have superfast 4G and some include unlimited minutes and texts. However, they're far from the cheapest on the market.
Unfortunately there's still no unlimited data plan, and you can't get a 30-day SIM contract unless you go into a store - only 12-month contracts can be ordered online, annoyingly.
Phone contracts
There's a fantastic spread of phones available on contract from EE. Three and O2 generally have a few more in their repertoire, but EE isn't too far behind. All the latest top phones are available, usually as soon as they come out, including iPhones, Androids, major flagships like Samsung Galaxies, and various others to suit any budget.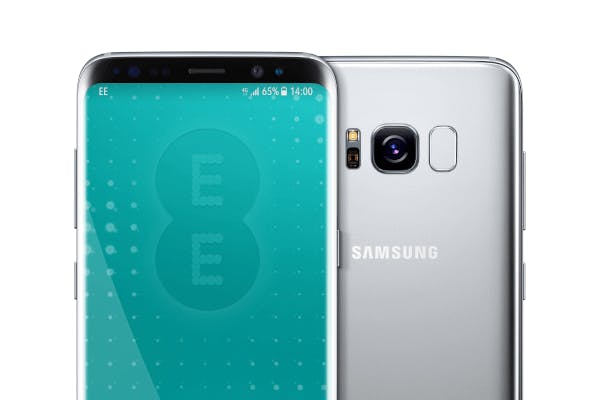 Tariffs and allowances are just as varied as the SIM-only offerings - in fact, there are often more options, going up to a massive 60GB of data and sometimes with extra roaming benefits.
Again, unlimited data isn't available, and as phone contracts go they're on the costly side. However, with the amount of benefits on offer, you may well decide that the expense is worth it. See the section below for more on what's included.
Pay-as-you-go
EE does pay-as-you-go SIMs too. Get a free SIM card, stick it in your phone, and you can then buy bundles of calling minutes, texts, and data that last 30 days. Also, EE will boost your data by 500MB if you buy three 30-day bundles in a row.
It's all right value as PAYG goes, but still nowhere as cheap as the same allowance on a pay-monthly deal.
It's not true PAYG either, which may be a tad irritating if you're looking for, you know, an actual pay-as-you-use-it SIM plan. It does make it cheaper on the whole though, provided you actually use the allowance in the bundle.
Customer service
According to Ofcom's research, EE's customer service is average. It's had issues with poor customer handling in the past, but in the last couple of years the company has been investing heavily in improving it - and it shows.
The number of customers with complaints was average across the major mobile networks (namely EE, O2, Tesco Mobile, Three, Virgin Mobile, and Vodafone), as was basic satisfaction with the network's mobile service and complaint handling.
So it's not great, but it's a big improvement on its stats for the previous year, and we expect it'll keep getting better.
Extras and benefits
In a nutshell, you get absolutely tons of benefits with EE - and it's useful stuff as well. That means that although its plans aren't cheap, they genuinely work out good value if you'll use these extras.
Six months of Apple Music alone is worth £59.94, and the cheapest way to get BT Sport otherwise is £3.50 per month with BT TV. To get them free is excellent value.
Our verdict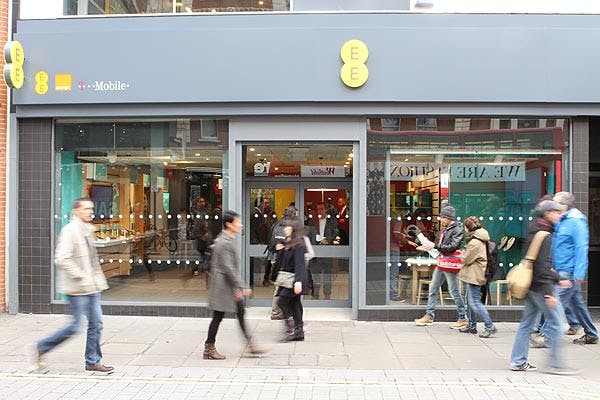 As a network, EE is one of the best. It has the widest coverage in the country, the fastest 4G, and very few technical issues.
Our main criticism is that it's on the costly side, which can be off-putting… but if it's within your budget, you do get what you pay for with EE.
It's well worth going for an EE deal if you'll use the inclusive benefits - Apple Music, BT Sport, Shared Plans, and existing customer deals offer great value, for a start. And knowing that you can get signal and access superfast 4G from most places is particularly nice.
Then again, if you're more of a Spotify fan, can't really make use of the extras on offer, and signal is fine for other networks in your area… you can definitely get plans with similar allowances for cheaper prices elsewhere.
See also: