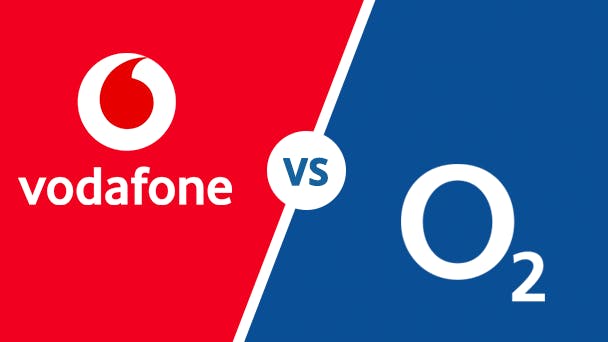 Vodafone and O2 are two of the biggest and most popular networks around, offering some very similar services… so when you're signing up to a new mobile deal, you might find it difficult to pick between them.
So which one is best, really? Let's take a closer look and see how the two compare on coverage, network, value for money, and features.
Vodafone or O2?
First off, here's a quick overview of each network's key advantages.
We like Vodafone because…
Its network is reliable with fast 4G
You get lots of choice
'Red' plans can include free subscriptions to NOW TV, Spotify, and Sky Sports Mobile TV
Roll unused allowance to the next month with PAYG bundles
We like O2 because…
You get freebies through O2 Priority
Prices are reasonable
There's loads of choice
O2 Refresh contracts mean flexibility
O2 Gurus help solve your tech issues
Coverage and network
Luckily, coverage is excellent on both Vodafone and O2. Around 99% of the population can get 4G and 3G coverage on either network.
For 4G speed, meanwhile, Vodafone has O2 beat - download speeds are about 3-4Mb faster, according to Which? and OpenSignal. That said, the average speed on both is plenty fast, falling in the 15-20Mb range. (For comparison, standard home broadband goes up to speeds of 17Mb, and anything above 24Mb counts as 'superfast'.)
With competition this close, it's best to simply check coverage in your area for both networks - and bear in mind that if you travel around the country a lot, you may fare slightly better with O2.
Cost
Vodafone is usually a little more expensive than O2 on similar tariffs, often by a couple of quid or so.
However, you really do need to compare like-for-like on whatever sort of plan you're looking for, as this isn't the case across the board. On SIM-only plans in particular, Vodafone is more expensive for certain allowances, but O2 costs more on others.
For phone contracts, on the other hand, O2 tends to be cheaper overall.
Prices can change a lot, though - and the cheapest provider for you may well depend on your specific needs. Our advice? Decide what allowance and type of plan you want, and compare your options on both.
Plans and tariffs
Both networks offer phone contracts on handsets, pay-monthly SIM-only deals, and pay-as-you-go plans.
Phone contracts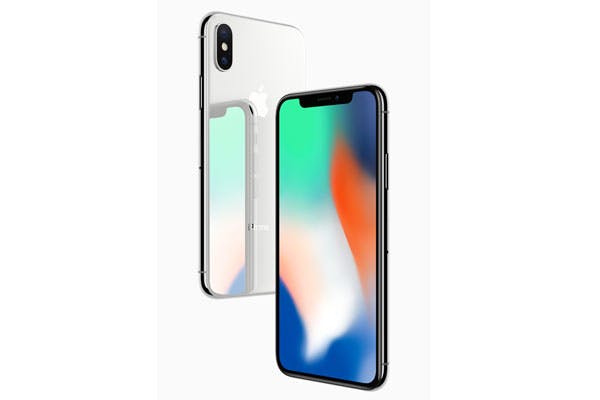 O2 has a slightly wider range of phones to choose from on contract - but all the basics, including top flagships and the latest iPhone, are available from either network. Again, both offer a good range of tariffs, and again, Vodafone offers the most monthly data (up to 60GB).
O2 has something else up its sleeve too: O2 Refresh. On its contracts, your monthly bill is separated into the cost of the handset and the cost of the airtime from your SIM. Once your handset is paid off, it's dropped from your bill and you only pay for the SIM tariff - and you can pay off your phone or trade it in to upgrade early.
It's a fantastic system, and a really good reason to pick O2 over Vodafone if you want a phone contract.
SIM-only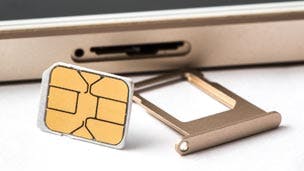 You get a lot of choice over SIM-only deals on both networks. Each have a similarly wide range of allowances. Both offer them on 12-month contracts and Vodafone also offers 30-day rolling plans. Vodafone starts at 500MB data, 500 minutes and unlimited texts; while O2 offers 1GB data, 1000 minutes and unlimited texts. The biggest plan comes from Vodafone, which has a 60GB tariff.
Both networks' deals come with some pretty major extras, which we'll go into in more detail later. 12-month Vodafone Red Entertainment SIMs have free subscriptions to entertainment apps (though 30-day plans don't, nor do Red Extra ones… it's a bit confusing), while all O2 SIM-only deals give you O2 Priority and free use of its public Wi-Fi.
We say it's best to go for Vodafone if you're after a 30-day contract or you want a 12-month contract with a high allowance and will use the benefits of a Red plan. O2 is likely best for a smaller tariff on a 12-month plan.
Pay-as-you-go
Classic pay-as-you-go SIMs are available from both networks - but if you're spending by the minute, text, or megabyte, it's much more expensive on Vodafone.
If you use your credit to buy 30-day bundles of calls, texts, and data, on the other hand, there isn't a whole lot of difference between the two. Bundles are almost identical in price and allowances, and both give you bonus rewards:
O2 gives you 5%-10% of your top-ups back, which you can redeem in Priority
Vodafone lets you collect Reward points every time you top up, which you can redeem on more airtime, vouchers, or gadgets
O2's rewards cover more things than Vodafone's, but it's difficult to tell which of the two offers better value - this really depends on what's available at any given time. It's best to take a look at the rewards each network has and see which ones you'd prefer.
And if you really can't decide, bear in mind that Vodafone lets you roll over any unused allowances from your bundle to the next month - a huge bonus.
Extras and benefits
Now for a closer look at the special benefits you can get with each network - namely Vodafone Red and O2 Priority.
Vodafone Red
This is available with higher-end phone contracts and 12-month SIMs. You get a free trial of mobile security software, and with the even bigger Red Entertainment plans, you get up to 24 months' free subscription to an entertainment app of your choice. You can currently choose between Spotify, NOW TV Entertainment Pass, or Sky Sports Mobile TV, but the line-up may change at some point.
Red Entertainment is fantastic value - those subscriptions can cost about £10 per month on their own - though it isn't ideal for users who aren't interested in any of the apps.
O2 Priority
All O2 customers get O2 Priority. This gives you access to things like discounts and vouchers; early bird tickets to gigs, available before general release; VIP service at O2 venues; the ability to watch shows on All4 before everyone else; and more.
Both Red and Priority are great, in our opinion - if you'll use them. For anyone who wants a free subscription to one of those apps, picking a Vodafone Red plan is a solid choice; but O2 Priority arguably covers more things, and is available to far more of the network's customers.
Verdict
Vodafone and O2 are very competitive. There ultimately isn't a huge amount of difference between them, with similar tariffs, plans, and extras.
We recommend simply comparing the two to find the best price, and checking coverage for all the places you want to use your phone. Everything else is pretty much on par.
If the prices for what you want are near enough the same, however, and coverage isn't an issue either…
For lower-end tariffs, or 30-day SIM deals - choose O2. You'll get access to tickets and freebies that you won't with Vodafone.
For higher-end plans, particularly mobile contracts - decide whether you'd rather have Priority and a Refresh contract with O2, or a free app subscription with Vodafone.
For PAYG - choose Vodafone so you can buy bundles and roll your unused allowance over.
See also: