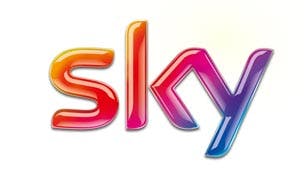 We've gathered all the details you'll need to contact Sky for help with your broadband or information about Sky products and services...
General assistance
If your enquiry is simple and straightforward, try Sky's online help centre. Browse help topics, or select "Ask a question" for help from Sky's virtual assistant.
Live chat with a Sky adviser
You can chat online with a Sky adviser by selecting "Chat now" when the "We're here to help" pop-up box appears as you enter the Sky broadband website. Alternatively, from the Sky shop you can select the Live Chat link in top right-hand corner of the screen.
Need technical help?
If your broadband connection has suddenly dropped, or you're having technical difficulty, there are people at Sky who are trained to help fix the problem.
For online technical help:
From the Sky help centre you can access a wide range of guides and information that may help solve or guide you through common issues with broadband and other Sky services, including assistance with your account and billing.
Sky customer service numbers
General customer service: 0333 759 3138. This covers queries about broadband, TV, phone, mobile, accounts, and billing - and it also covers complaints.
Calls here are free if you have Sky Talk or Sky Mobile, or the same cost as calls to 01 and 02 numbers if you don't.
To inform Sky of a bereavement that affects an account, call its dedicated line on 03332 020 912. 
Sales and orders
To purchase Sky products or services online, or upgrade the ones you've got, either click through from broadbandchoices and follow the steps on its website, or call Sky on: 
03442 411 653 for Sky TV
03300 412 547 for Sky Broadband
03300 412 554 for Sky Talk (home phone and landline)
Alternative points of contact
Sky's customer support community forums
Sky's community forums contain huge amounts of information on all things relating to Sky products and services, so it's worth taking a look to see if your question can be, or has already been, answered.
Social Media
You can contact Sky on Twitter by tweeting @SkyHelpTeam - where Sky staff are ready to respond with advice 7am-11pm every day. Or, go to Sky's page on Facebook.
By email
You can email your question to the help centre via your Sky email.