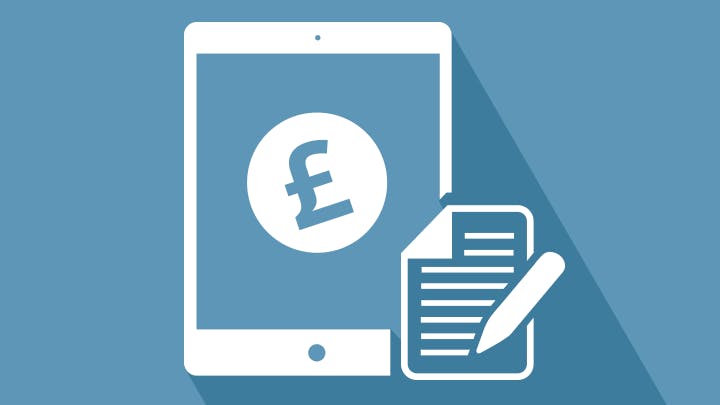 Want something that's as easy to use as a smartphone, but has a screen the size of a laptop? Sounds like you need a tablet.
Boasting a unique combination of portability, simplicity, and power, a tablet's well worth the money. iPads in particular have a lot going for them: the retina screen is super clear and sharp, and there are thousands upon thousands of apps you can download. The only problem? A tablet ain't cheap.
There are three main ways of paying for a tablet:
It's incredibly similar to buying a mobile phone, in other words. And, as with a phone, there are certain advantages and disadvantages to each choice.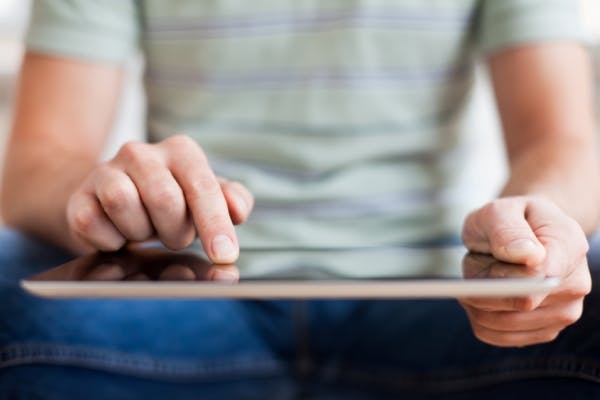 Advantages of a Wi-Fi-only iPad or tablet
A Wi-Fi-only tablet is often a far cheaper option over one with mobile connectivity. Where will you be using your tablet? If it's never going to leave your home, you may as well stick with just Wi-Fi. Even if you'll only be taking it out in public occasionally, there's a good chance you can connect to a public hotspot or tether from your smartphone. A cellular-ready tablet may be a needless expense.
By buying outright and not getting a SIM, you're completely contract-free - meaning you can upgrade your tablet whenever you want.
Advantages of a SIM-only iPad or tablet deal
The great thing about a cellular-ready iPad is that you can slip in your SIM card and connect to mobile broadband. This is endlessly useful compared to Wi-Fi-only models - it means you can use the internet on your tablet from anywhere, whether you're in a park, in the pub, on a train, or at a pal's house. Plus, it's the only option for getting online if you don't have broadband at home.
Deals with different mobile networks also bring special perks. On top of excellent coverage and great value, you may also be able to rent movies from the EE Film Store, for instance, or get priority tickets to events with O2. You may even be able to weave it into a family plan or get a discount if you're an existing customer.
But the main advantage of buying outright and getting a SIM-only deal is that, as with buying a mobile, it can work out cheaper overall than getting the whole thing on a contract.
It's also far more flexible. A contract means you can't upgrade whenever you want - that goes for your tablet itself as well as mobile broadband deals. With a monthly SIM-only plan, you can jump on a better deal when you find one.
If you definitely want a cellular-ready model, a one-month SIM-only deal can prevent you being tied to a single network (and tariff) for two whole years, like you would be with a contract. With SIM-only you can change and switch it around at your whim - and get a new tablet whenever you want to, as well.
Advantages of an iPad or tablet contract
The main advantage of getting a contract deal on a tablet is that you don't need to spend much upfront. Instead of splashing out several hundred quid, you'll have a low upfront cost and then an affordable monthly bill.
It also means you can get your tablet straight away, pretty much - there's no need to save up for ages or wait for payday to come around.
And again, a big advantage here over Wi-Fi-only models is that you can connect to mobile broadband from almost anywhere in the country.
And like with a SIM-only deal, you'll get access to the benefits and perks that your chosen network has to offer - whether that's a discount or early bird sports tickets.
Often, tablets with cellular connectivity are more expensive than ones without - but by spreading it out across two years, the cost is far more easily manageable.
A contract reduces a lot of hassle, too. If you're dead set on getting a SIM for your iPad, a contract means you can sort out purchasing the tablet and getting a SIM deal all at the same time.
Conclusion
So, should you get your tablet on a contract deal, or buy it outright? We say it all comes down to where you'll be using it.
If your tablet will be living in your house - and you've got Wi-Fi, of course - you can save yourself quite a bit of money by buying a Wi-Fi-only model. You won't be tied down to a long-term contract, and can upgrade whenever you want.
On the other hand, if you'll be using it on the go, or if you don't have Wi-Fi at home, cellular connectivity is a must. And for that, a contract is a heck of a lot more convenient. You can get your new iPad straight away without totally draining your bank account, for a start, and with much less hassle. A separate pay-monthly SIM, on the other hand, gives you much greater flexibility and a cheaper overall cost. Either way, don't forget all those extra perks and benefits you're likely to get from your chosen network.