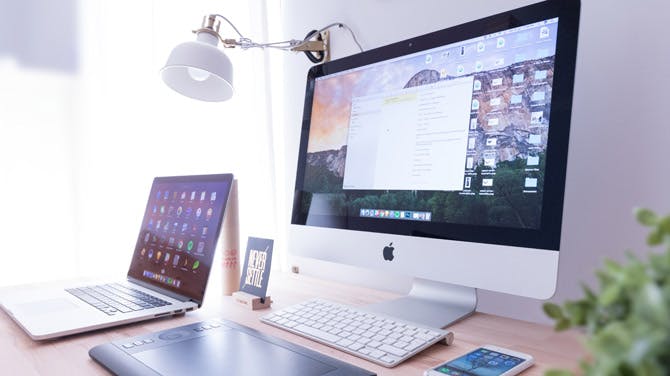 If you're a large family, live in shared student accommodation or live alone but download a lot of movies and play online games, you need a package with unlimited usage and fast speeds. Here's what you need to know.
How do I know if I'm a heavy user?
If you download a lot of movies, play online games or you're in a family home with a couple of teenagers, you're likely to be a heavy user.
Here's a closer look at some activities that are likely to require you to download a significant amount:
Streaming TV and movies – streaming video uses less data than downloading, but still uses a lot. An hour of streamed standard video might use 250MB, while streaming HD content for the same time will use 2GB. That's approximate - the actual data used will vary from service to service, but if you watch a lot of catch-up TV or rent a lot of movies, you'll use a significant amount of data
File-sharing – many people use file sharing services to download music and movies from the internet. The size of a shared file can vary greatly - it could be 3MB or it could be 3GB - but if you regularly use these services to download large amounts, you're likely to be a heavy user
Downloading TV and movies – if you buy or rent movies online, you may be given the option to download them. This requires you to download a fair amount - around 700MB for a standard definition film, and 4GB for a high-definition movie
Gaming – playing games online doesn't actually use all that much data, but with today's consoles that's only half the story. Many people now buy games and additional content online, which typically requires a lot of data. So if you want to get the most out of your console or PC expect to do a lot of downloading
Working from home – if you're often on video calls or working on large documents, you'll likely want a fast and reliable internet connection – particularly if you're downloading or sending files like image-heavy PDFs, audio and video
If you are a heavy downloader, then there are two things you need from your broadband package: fast speeds, and generous - preferably unlimited - download limits.
What's the best broadband package for heavy users?
To ensure you can do what you want to do online speedily and smoothly, a fibre optic broadband connection is your best bet. We suggest you take a look at BT Fibre or fibre from Plusnet or Sky. Or it it's available at your address, Virgin Media's fibre broadband service.
Fibre and cable broadband are also more reliable than standard broadband, and get you speeds that are much closer to what providers advertise.
Things to consider
Here are a few key things you may need to think about when choosing a package.
Download speed
How many of you are living together? And what will you all be using the internet for?
The more people sharing a connection, the faster your download speed needs to be. If there are three or more people in the house we'd recommend a speedy fibre optic broadband package - especially if you'll be doing more online than just light browsing.
Some activities require faster speeds than others. For browsing the web, sending emails, and ripping articles from JSTOR, your internet doesn't need to be mega fast - but watching Netflix or iPlayer, streaming music, and downloading games can definitely benefit from fast fibre speeds. Fibre optic broadband also has higher upload speeds and better reliability, making it ideal for online gaming and Skype calls too.
Download limit
Some broadband packages have caps on how much data you can download each month, while others offer unlimited downloads. Going over a download cap can mean your internet switching off for the rest of the month, or expensive additional fees - two things that no house share wants. If even one person in your house streams video or downloads big files regularly, we'd recommend going for unlimited downloads.
Contract length
How long will you all be living in the house? Most providers have contracts that last 12 or 18 months, though there are some notable exceptions to that rule. Some, like NOW Broadband and Virgin Media have rolling monthly contracts that you can cancel whenever you like. Others, like BT, have nine-month ones suited for students.
Traffic management
Some providers practise web traffic management. In other words, they make sure everyone's internet is always stable by prioritising certain activities at peak times. This means you may see dips in speeds in the evenings - particularly for things such as file sharing. On the other hand, if you typically just use email and browse the web, you'll barely notice a difference.
Bundling
Many providers don't just offer broadband - you can also getTVandmobiledeals, and the vast majority haveline rentalincluded as standard. And let's not forget, you may be able to getSky SportsorBT Sporttoo. Think about which services you'd like, and take a look at what your available providers offer.
Price
The cost of your bills is always important, especially if you're on a budget. Faster speeds will drive up the price, and adding extras (like TV or sports packages) usually makes your monthly bill more expensive. It's also important to consider any set-up costs, as well as potential price hikes once your contract's minimum term is up.
However, it pays to shop around and keep an eye out for time-limited deals. If you're a new customer signing up for a broadband deal, you'll get the best deals on offer, whether that's discounts on your bill, gift cards or vouchers. As a result, a more costly broadband package can sometimes end up being worth it.
Use our postcode checker to see what's available for your house and find the best deals.
Frequently asked questions
Which providers offer unlimited download packages?
Any provider that offers fast broadband with unlimited downloads is a good choice for a heavy-use household. Providers with suitable packages include:
Just enter your postcode in the box below and we'll show you what else you can get in your area.
Compare broadband deals in your area