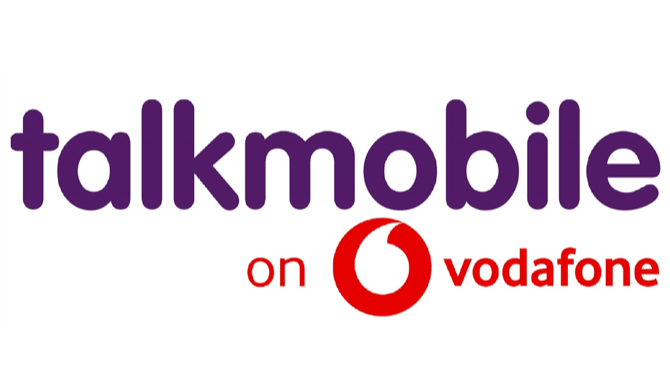 Competitively priced, flexible and available with no credit checks, there's a lot to recommend Talkmobile SIM deals. We take a look at everything it's got to offer and see how it compares to rival networks.
Who is Talkmobile?
Talkmobile is a subsidiary of Vodafone and uses its parent company's network to provide a fast and reliable service.
At the time of writing, Talkmobile's offers 4G coverage for 99.9% of the UK. And its speedier 5G service now covers 130+ towns and cities around the country.
While Vodafone is very much a premium network with lots of perks, Talkmobile specialises in no-frills, low-cost SIM plans, with a choice of 12-month contracts of one-month rolling contracts.
And in a genuinely unique selling point, Talkmobile says it constantly reviews the market and benchmarks its prices accordingly with a view to ensuring that it continues to be one of the UK's best-value networks.
What SIM only deals can I get from Talkmobile?
Unlike some providers that offer a huge array of SIM contracts, Talkmobile keeps things simple with a range that takes in just nine plans to choose from.
Four of these are one-month options, while the other five run over 12 months. Let's have a look at what you get for your money...
Talkmobile 30-day SIM plans
1GB of data w/ unlimited calls and texts
3GB of data w/ unlimited calls and texts
5GB of data w/ unlimited calls and texts
12GB of data w/ unlimited calls and texts
Talkmobile 12-month plans
2G of data w/ unlimited calls and texts
3GB of data w/ unlimited calls and texts
6GB of data w/ unlimited calls and texts
30GB of data w/ unlimited calls and texts
50GB of data w/ unlimited calls and texts
Talkmobile perks and benefits
With a Talkmobile plan, you're free to use your phone for tethering, which means you can turn your phone into a makeshift router and get online with a range of different devices around your home or when you're out and about.
Which network does Talkmobile run on?
Talkmobile service is based on Vodafone's nationwide UK network, which provides 99.9% UK population coverage.
So when it comes to 4G and 5G, you're getting the same service and speeds as you'd get with Vodafone SIMs.
If you're not sure if you get Talkmobile in your area or in locations you frequent, use its coverage checker to find out.
What's the cheapest Talkmobile SIM only deal?
At £5 per month, Talkmobile's 1GB, 30-day plan is its cheapest. And is actually one the UK's cheapest full stop.
But with a relatively small data allowances, it's probably best suited to light users. By which we mean people who only use the internet on their phone to check the odd email, send WhatsApp messages and browse a few sites per day.
Most users will be better off with still competitively priced 30-day plan with a monthly allowance of 6GB, which comes in at £8 per month.
Does Talkmobile offer unlimited data SIMs?
Talkmobile's range of SIMs does not include an unlimited data SIM card. However, it does offer a plan with 50GB per month that's priced £15 per month.
Given that the average Briton only gets through about 3GB of data per month, that should be plenty for all but the heaviest users.
Talkmobile review: is it any good?
Because Talkmobile uses Vodafone's infrastructure, it's one of the best networks for coverage.
It's also fairly priced, very flexible and with no credit checks to pass. All of which makes it an ideal choice for anyone who is on a tight budget.
On the downside, there's no customer rewards scheme a la O2 Rewards. And it's worth noting that you can't rollover unused data from month to month.
But for all that, we're very impressed with Talkmobile. It does the basics very well. And offers customers quite a lot for not much outlay.
Can I upgrade a Talkmobile SIM only deal?
You can. With 30-day plans, you can upgrade with 30 days' notice. It's just a case of choosing a SIM with bigger allowances when your current plan ends.
If you're on a 12-month Talkmobile SIM, you'll need to give them a ring to upgrade mid-contract. But they'll be only too happy to change your contract to a more expensive one with more data.
More SIM-only deals
Take a look at the SIM deals you can get from other providers too:
Frequently asked questions
Does Talkmobile offer 5G SIMs?
At the time of writing, Talkmobile is yet to launch a 5G service. But it's due to go live with one some time in 2022.
Should I get unlimited data and texts?
Talkmobile does not offer any SIM plans with unlimited data. So if you're dead set on an unlimited data plan, you'll have to look elsewhere.
However, Talkmobile does offer plans with allowances of 30GB and 50GB. Either of which ought be ample, even for really heavy mobile internet users.
How do I cancel a Talkmobile SIM only contract?
To cancel your Talkmobile plan give them a ring on 5888 from your Talkmobile phone or 0333 304 8064 from any other phone.
Can I get a Talkmobile data-only SIM?
No, Talkmobile doesn't offer data-only SIMs of the kind that some people buy to use in their tablets.
But the good news is that you can use your Talkmobile SIM in an iPad or Android tablet, provided it has a SIM slot.