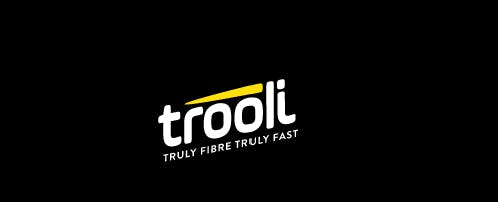 Trooli offers full fibre broadband at very competitive prices, with no need to pay line rental. But what else has it got to offer? And should you sign up if you're covered by Trooli's independent network? Read and we'll take a good look.
About Trooli
A relative newcomer to the market, Trooli is an independent broadband provider that specialises in ultrafast, fibre to the premises broadband at decent prices.
Unlike most providers, Trooli owns and operates its own, rapidly expanding network. Albeit one that's currently solely in the South East.
At the time of writing, Trooli is only available in select locations in Berkshire, Buckinghamshire, East Anglia, East Sussex, Hampshire and Kent. But its footprint is growing all the time.
What broadband deals can I get from Trooli?
Trooli offers a choice of three of full fibre broadband-only deals, as well as broadband and landline packages. All of which feature a full-fibre, ultrafast service with guaranteed speeds, as well as unlimited usage and are available only on 18 month contracts.
At the time of writing (March 2022), Trooli's prices start from a very reasonable £35 per month for its 300Mbps package. Pound for pound, that compares well with the likes of BT and Virgin Media.
Trooli also offers faster packages with download speeds of 500Mbps and 900Mbps.
Can I bundle Trooli broadband with TV?
Trooli doesn't offer broadband and TV packages. So if you're sold on Trooli, you'll have to take your TV from another provider.
Alternatively, you can skip pricey set top boxes and bundles of channels altogether and sign up for flexible subscriptions to streaming services instead.
Can I get a home phone with Trooli?
One of Trooli's big selling points is that you don't need a home phone service to get it. Which in turn means you don't have to pay landline rental.
But if you decide you still want a landline from Trooli, you can get one. Your options are:
Landline-only with pay as you go calls
Landline with inclusive weekend-only calls
Landline with inclusive anytime calls
Call features that come free of charge with all Trooli landlines include 1571, Number Withheld and Caller Display.
You can also add features such as Call Diversion, Call Waiting and Ring Back for an additional monthly fee.
Can I get fibre optic broadband from Trooli?
You can. In fact, Trooli genuinely offers some of the best and fastest broadband in the UK, with guaranteed download speeds of 900Mbps on its fastest package, alongside upload speeds of 300Mbps.
Can I get Trooli broadband deals in my area?
Trooli's availability is still fairly limited. The best way to check if you can get Trooli broadband at your address is to use our availability checker.
Just pop in your postcode and we'll do the rest.
Compare broadband deals in your area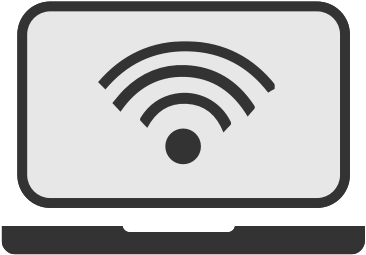 What speeds can I with Trooli broadband?
Trooli offers three packages, all of which are exceptionally fast. Its lowest cost service features download speeds of 300Mbps and upload speeds of 100Mbps.
Spend a bit more and sign up for Trooli's mid-range service you can expect download speeds of 500Mbps and upload speeds of 200Mbps.
And finally, if you choose the priciest package you'll get a download speed of 900Mbps and upload speed of 300Mbps.
The critical thing to remember, though, is that these speeds are guaranteed. So you'll definitely get them.
That's because unlike traditional ADSL broadband or fibre-to-the-cabinet broadband, Trooli broadband is not affected by your home's distance from the exchange and won't slow down at peak times.
What's good about Trooli broadband?
Really fast download speeds. Which you're guaranteed to get
Upload speeds are excellent too
No need to take a landline. So there's no line rental to pay
But you can add a landline to your package
Refer a friend and you'll halve your bills
Excellent WiFi 6 router
Good customer reviews on Trustpilot
What's bad about Trooli broadband?
No option to bundle with TV
Only available in the South East
Installation is a bit more complex than most providers
Installation fees apply
How does Trooli compare with other providers?
Trooli's major selling points are speed and simplicity. Its packages are all blazingly fast.
And with just three options, they're easy to get to grips with. In sharp contrast to the array of packages that the likes of Virgin Media, BT and Sky offer.
Trooli also performs above the industry average for customer reviews, with a four-star rating on Trustpilot.
Alternative broadband providers to Trooli
Can I get Trooli without a landline?
You can. All Trooli broadband packages come without a landline as standard. Which is great if you resent paying line rental for a home phone that you rarely, if ever, use to make calls.
How much is Trooli broadband?
Trooli is very competitively priced and represents really good value for money for the speeds on offer. Not least because you're actually guaranteed to get them.
The catch is that unlike household-name providers Trooli doesn't offer much in the way sweeteners such as gift cards or other freebies that BT and Sky regularly use to entice customers.
But if that doesn't bother you and your priority is a good service at a good price, Trooli is a very good bet.
How long will it take to install Trooli broadband?
Installing Trooli is a bit more involved than some household-name providers. But typically only takes a couple of hours, so you won't be without broadband for a significant amount of time.
Standard install costs £120. If required, extra cabling is charged at £6 per metre of cabling.