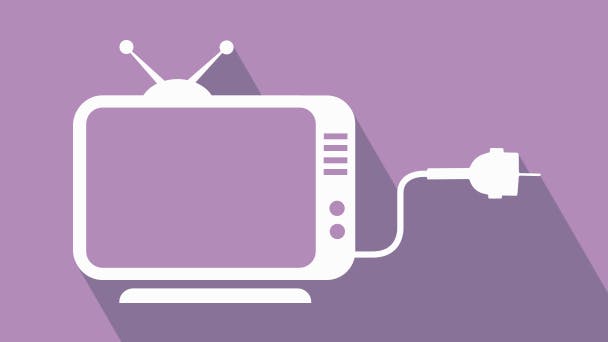 Every provider offers different TV packages, and that means you could miss out on getting your favourite channels if you pick the wrong one. To help find the best options for you, our expert delves into what each provider has to offer on this page.
Which free-to-air channels can I get?
With Freeview and YouView you can watch over 70 channels. Some of the best known Freeview channels include: BBC 1-4, ITV 1-4 and ITV Be, Channel 4, Channel 5, QVC, UKTV Reality, Spike, Food Network, Dave and Daveja Vu, More 4, CITV and Challenge.
You don't a need pay-TV subscription to watch Freeview channels. All you require is a Freeview box.
With Freesat you'll get about 200 channels, including all the Freeview channels, as well as the likes of the Sony Movie Channel, CNBC Europe, the Horror Channel, the Smithsonian Channel and a selection of international news channels.
Not sure whether to go for Freeview or Freesat? Check out our Freeview vs Freesat vs YouView guide.
BT TV channels
BT (www.bt.com) uses a YouView box, so with its entry-level Essential package you'll get around 80 free-to-air channels, as well as AMC.
BT's Entertainment TV package gets you 100 channels or thereabouts - including entertainment from Comedy Central and factual programmes on NatGeo, Yesterday and The History Channel.
There's also a range of 'Bolt-ons, to choose from, including BT TV Music, Amazon Prime Video, Sky Cinema, BT TV Kids
There are Bolt-ons for kids' TV, music, and HD channels, plus Sky Cinema and Sky Sports.
Sky TV channels
Sky's (www.sky.com) entry-level cheapest TV package offers a massive 300 or so channels, including free-to-air satellite channels, as well as Sky 1 and Sky Atlantic.
You can get even more on top of that by adding extra channel packs, like kids' TV and HD channels. And of course, you can add Sky Cinema and Sky Sports to any Sky TV package.
Virgin Media TV channels
TV packages from Virgin Media (www.virginmedia.com) gain more channels as they go up in size.
The smallest, Player TV, has pretty much just Freeview channels, then Mix TV adds on some Sky ones, lots more entertainment, and some music, news, and a bit of sport.
The biggest of the lot, Full House, has around a whopping 240 channels. As well as all those, you can add premium channels - Sky Cinema, Sky Sports, international, or adult ones, for instance - to any package.
TalkTalk TV channels
TalkTalk (www.talktalk.co.uk) TV is nice and straightforward with only two packages: TV, which gives you basic free-to-view telly; or TV Plus, which includes a YouView+ box and 30-odd extra entertainment channels.
If those aren't enough, you can add bundles of channels with 'TV Boosts.' There are Boosts for entertainment, sport, kids, music, and world channels, and many more.
Frequently asked questions
How do I switch to a new TV service?
Switching TV services is a breeze if you use a comparison service like ours. Simply enter your postcode, and we'll list all your different options side by side, so you can easily compare features and price. When you find a package you like, click the link and you'll be taken straight to the provider's site. Once you're all set to go live, contact your old TV provider and ask to cancel your current service. Fast, simple and hassle-free.
How do I get sports channels?
There are multiple sports channels in the UK, with the biggest being Sky Sports and BT Sport.
Sky Sports is available at an extra monthly cost on Sky TV, BT TV, TalkTalk TV, Virgin Media TV, and Now TV. Read our guide for more info.
BT Sport, which also includes ESPN, is available on BT TV, and for an extra monthly cost on Sky TV and Virgin Media TV. Read our guide for more info.
How do I get movie channels?
Sky often has the first TV broadcast rights for big movies, so if you want to see the latest blockbusters first, you'll need Sky Cinema - which you can get through Sky, Virgin Media, BT, and TalkTalk TV packages for an additional monthly charge.
Most TV providers also offer new home entertainment releases to view on a pay-per-view basis. Bear in mind, you may need a broadband connection to access some of these services. See our guide for more info.