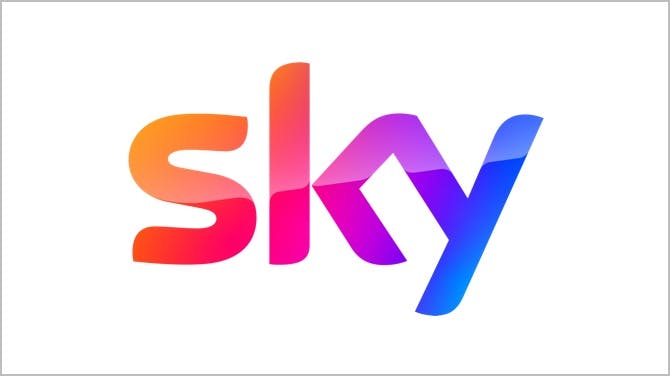 The Sky Entertainment package is Sky's most basic TV offering - but with a range of channels this large, it's far from basic. More than 240 free-to-air channels are included, as well as Sky's entertainment suite.
Sky Signature
This is Sky's base package, which you get as standard when you sign up for any Sky broadband and TV package, and includes over 300 channels and over 500 box sets.
You'll find Sky channels such as Sky One and Sky Atlantic, plenty of '+1' versions of channels, that repeat programming an hour later, plus adult channels and specialist channels.
Here's the full lineup...
| | |
| --- | --- |
| Type | Channels |
| Entertainment, lifestyle, factual | 5*, 5USA, ABN TV, Active, Africa Channel, Alexcasino, Alibi, Animal Planet, BBC One, BBC Two, BBC Four, BEN, BET, Body in Balance, CBS Action, CBS Drama, CBS Reality, Challenge, Channel 4, Channel 5, Comedy Central, Comedy Central Extra, Community Channel, Crime and Investigation, Dave, Dave ja vu, Discovery, Discovery History, Discovery Home and Health, Discovery Science, Discovery Shed, Discovery Turbo, MAX, Drama, E!, E4, Eden, Fitness TV, Food Network, FOX, GinX, GOLD, Good Food, H2, History, Home, Home and Garden, Horse and Country, ID, Information TV, ITV, ITV2, ITV3, ITV4, ITV Encore, Lifetime, Liverpool FC TV, More4, MTV, My Channel, National Geographic, Nat Geo Wild, OH TV, Pick, Propeller, Quest, Quest Red, Reality TV, Real Lives, Really, S4C, Sahara One, Showcase, Showcase 2, Sky 1, Sky 2, Sky Arts, Sky Atlantic, Sky Witness, Sky Poker, Style, Sy Fy, TLC, Travel Channel, True Drama, True Entertainment, Universal, Viceland, W, Wedding TV, Wedding TV Asia, regional channels |
| Film | Film4, FilmOn TV, Horror, More Movies, Movies 24, Movies 4 Men, TCM, True Movies 1, True Movies 2 |
| Music | 4Music, AKA, The Box, Box Hits, Box Upfront, Capital TV, Chart Show Hits, Chart Show TV, Clubland, HeartTV, Keep It Country, Kerrang!, Kiss, Magic, MTV Music, MTV Base, MTV Classic, MTV Dance, MTV Hits, MTV Rocks, NOW, NOW 80s, Scuzz, Starz, The Vault, VH1, Vintage, VIVA |
| News | Al Jazeera English, Arise News, BBC News, BBC Parliament, Bloomberg, BON TV, CCTV News, Channels 24, CNBC Europe, CNC World, CNN International, eNCA Africa, Euronews, France 24, NDTV 24x7, RT, Sky News, Sky News Arabic, Sky Sports News HQ, TVC News |
| Sport | At The Races, Eurosport 1, Eurosport 2, Sky Sports Mix, Sky Sports News |
| Religious | Believe, Daystar, DBN, EWTN Catholic, Faith UK, Faith World, GOD Channel, Gospel Channel, Hillsong, Inspiration TV, KICC, Loveworld, Olive TV, Revelation, SonLife, TBN UK Word Network |
| Kids | CBBC, CBeebies, CITV, Kix, Kix+, POP, Pop Girl, Tiny Pop |
| Shopping | Best Direct, CraftMarket, Create and Craft, Cruise 1st, Gemporia, High Street TV, Hochanda, Ideal World, Jewellery Maker, JML, PaversShoes, Price Crash, QVC, QVC Beauty, QVC Style, Retail TV, Rocks & Co, Shopping Nation, Thane, TJC, TJC Choice, Tristar, TV Warehouse, V Channel |
| International | 92 News, AndTV, AAJ TAK, Aastha TV, Abu Dhabi TV, Ahlebait TV, Ahlubayt TV, Akaal Channel, Al Arabiya, Aplus, Ary Family, B4U Movies, B4U Music, British Muslim TV, CHSTV, Channel i, Channel 44, Colors, Dunya News, Eman, GEO Kahani, GEO News, GEO TV, Hidayat TV, HUM Masala, HUM Europe, iON TV, IQRA Bangla, IQRA TV, Islam Channel, Jus Punjabi, Kanshi TV, KTV, Madani, MATV National, mta-muslim TV, MTV Beats, New Vision TV, Noor TV, NTV, Peace TV, Peace TV Urdu, PCNE Chinese, PTV Global, PTV Prime, Record TV, Rishtey Cineplex, Rishtey Europe, Safeer TV, Samaa, Sangat, Sikh Channel, Sikh TV, Sky News Arabia, SONY TV, SONY MAX, SONY MIX, SONY SAB, Star, Star Bharat, Star Gold, Star Plus, Star Utsav, Takbeer TV, TV5Monde, TV 99, TV One, Ummah Channel, UMP Movies, Urdu 1, Venus TV, Zee Cinema, Zee Punjabi, Zee TV, Zing |
| Radio | Absolute 80s, Absolute Classic Rock, Absolute Radio, Absolute Radio 70s, Absolute Radio 90s, BBC Asian Network, BBC London 94.9, BBC Radio 1, BBC Radio 1 Xtra, BBC Radio 2, BBC Radio 3, BBC Radio 4 Extra, BBC Radio 4 FM, BBC Radio 4 LW, BBC Radio 5 Live, BBC Radio 5 Live Sports Extra, BBC Radio 6 Music, BBC Radio Cymru, BBC Radio nan Gaidheal, BBC Radio Scotland, BBC Radio Ulster, BBC Radio Wales, BBC World Service, BFBS Radio 1, Capital, Capital Xtra, Classic FM, Desi Radio, Diamond Radio, EWTN Europe, Gold, Heart, Jazz FM, Kanshiradio, Khushkhabri, Kiss, LBC, LBC News 1152, Liberty Radio, Magic, Newstalk, NKWA Radio, Panjab Radio, Planet Rock, Rainbow Radio, RTE 2fm, RTE lyric fm, RTE Radio 1, RTE Raidio na Gaeltachta, Smooth Radio, Solar Radio, Sukh Sagar, Talksport, TWR, UCB Bible, UCB Gospel, UCB Inspiration, UCB Ireland, UCB UK, WRN Europe, XFM |
| HD | BBC One HD, BBC Two HD, BBC Four HD, ITV HD, Channel 4 HD, Channel 5 HD, BBC News HD, NHK World HD, RT HD, CBBC HD, CBeebies HD |
Sky Cinema
Adding Sky Cinema to your package gets you 11 extra movie channels:
| | |
| --- | --- |
| Type | Channels |
| Sky Cinema | Action, Classics, Comedy, Disney, Family, Greats, Hits, Premiere, Romance, Sci-fi and Horror, Select, Thriller |
Sky Sports
And likewise, Sky Sports gets you the following sports channels. You can either go for the full pack, which has all of them, or subscribe to up to three individual channels packs:
| | |
| --- | --- |
| Type | Channels |
| Sky Sports | Sky Sports Action, Sky Sports Arena, Sky Sports Cricket, Sky Sports F1, Sky Sports Football, Sky Sports Golf, Sky Sports Main Event, Sky Sports Premier League |
Sky Ultimate TV
Pairs the Signature pack with a Netflix subscription. Critically this works out cheaper than taking Sky Signature pack and Netflix separately.
It's worth noting that Netflix subscription is to its Basic service. This gives you unlimited streams and downloads on a single device.
You can get Netflix Standard, which allows you to watch on two devices and in HD, by also taking the Sky HD pack.
Netflix Premium, which lets you watch on four devices, and in Ultra HD, is available too. But you'll need to add the Sky UHD pack.
Sky Kids
Keep the little ones entertained by adding on 10+ kids' TV channels. The Sky Kids pack gets you:
| | |
| --- | --- |
| Type | Channels |
| Kids | Baby TV, Boomerang, Cartoonito, Cartoon Network, Disney Channel, Disney Junior, Disney XD, Nickelodeon, Nick Jr, Nick Jr Too, NickToons |
Sky HD
Got a HD TV? Make the most of it by adding the Sky HD pack, which gives you plenty of channels in stunning high definition. If you have the Sky Kids pack too, adding Sky HD will give you some of your kids channels in HD as well. Here are the HD channels you get:
| | |
| --- | --- |
| Type | Channels |
| Entertainment, factual, lifestyle HD | Alibi, Animal Planet, Comedy Central, Crime and Investigation, Dave, Discovery, E!, E4, FOX, GOLD, Good Food, History, ITV2, ITV3, ITV4, ITV Encore, Lifetime, More 4, MTV, National Geographic, Nat Geo Wild, Sky Arts, Sky Atlantic, Sky Witness, Sky News, Sky One, SyFy, TLC, Universal, Viceland, W |
| Sports HD | Eurosport 1, Eurosport 2, Sky Sports Mix, Sky Sports News |
| Movies HD | Film4, TCM |
| International HD | AndTV, Colors, SONY, SONY MAX, Star Plus |
What can I get from Sky?
Read more about all the services Sky has to offer: