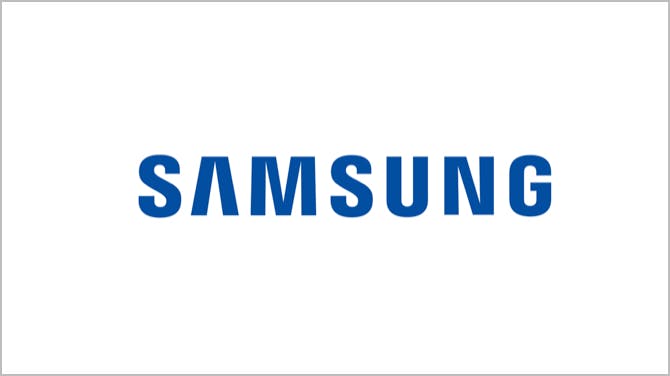 Samsung's Galaxy S22 Plus is here. And it's a really standout smartphone. Read on and we'll take a good look at what it's got to offer.
Compare Samsung Galaxy S22 Plus deals
Samsung's Galaxy S22 Plus is the epic sized version of its ace new galaxy S22. Packing a stunning screen and the latest smartphone tech, it's one of 2022's best handsets. Compare deals with Broadband Choices to get the best price now.
Samsung Galaxy S22 Plus deals
Broadband Choices has tons of great deals if you're after a Samsung Galaxy S22 Plus. You can snag it on iD Mobile for £40.99 per month with £79 paid up front.
That gets you 25GB of 5G data, plus unlimited calls and texts, all on a 24 month contract. Total cost is £1,062.76.
Vodafone has the Galaxy S22 Plus for just £35 a month, although you'll need to pay £260 up front. However, that lands you 100GB of 5G, as well as unlimited calls and texts.
Both deals come with free top end Samsung headphones and a Disney+ subscription.
Samsung Galaxy S22 Plus at a glance
The Galaxy S22 Plus is a larger take on the excellent Galaxy S22.
That means it packs a massive 6.6-inch FHD AMOLED display, while featuring the same stunning triple lens camera, cutting edge Samsung processor tech and the latest version of Google Android as its smaller stablemate.
Availability and price
You can grab the Samsung galaxy S22 Plus on pre-order now, before it hits shelves on 25th February. It costs £949 for a 128GB SIM free model, rising to £999 for a 256GB edition.
Remember to compare deals so you can minimise the overall cost of a contract and phone plan.
Design
The Galaxy S22 Plus takes the same design cues as the Galaxy S21. So there's a sleek metal finish, edge to edge display and triple lens camera to keep things interesting.
As on existing Samsung phones, the front facing camera operates via a punch hole at the top of the screen, meaning no nasty notches here.
Camera
The camera on the Samsung Galaxy S22 Plus is the same as that on the Galaxy S22.
That means an incredible main camera, with a 50MP lens, plus a 10MP ultrawide lens with f/2.4 aperture and a 12MP telephoto lens with f/2.2.
This, says Samsung, will mean night photography looks great, offering a step up from the Galaxy S21 Plus. In terms of video, it can handle 8K and HDR 10+, putting it at the cutting edge of smartphone video.
The selfie camera clocks in at 10MP, with 4K video capabilities to boot. If you like making clips for social media, then this is the phone for you.
Specs
The spec sheet for the Galaxy S22 Plus matches that of the Galaxy S22. That means there's 8GB of RAM and 128GB and 256GB storage options.
The Exynos 2200 processor is the best Samsung has produced and ensures performance is highly impressive.
The screen packs a 120Hz refresh rate, as good as the iPhone 13, while 5G comes as standard.
The screen size, 6.6-inches, is what makes the Galaxy S22 stand out.
It's not quite as huge as the Galaxy S22 Ultra, but still does an amazing job of rendering video, making it more akin to a tablet than a phone.
Is the Samsung Galaxy S22 Plus worth buying in 2023?
If you just got a Galaxy S21 Plus, then you may want to wait before upgrading.
However, if you want to get a device that does it all and have an old phone you're desperate to get rid of, then the Galaxy S22 Plus is a great bet.
Few phones have specs to match and the screen to go with it.
What's the difference between the Samsung Galaxy S22 Plus and Galaxy S21 Plus?
The key difference here is the camera and the internal specs.
The Galaxy S22 has a faster processor and newer Android 12 software, while its main 50MP camera is a serious and impressive update on that on the Galaxy S21.
The design may look the same, but inside this a wholly different phone.
Can I get the Samsung Galaxy S22 Plus with poor credit?
It all depends on which deal you go for.
Some networks are happy with lower credit ratings, but if you're concerned, then choose the deal you want and then contact the provider to see what their terms and conditions are.
Your other option is to buy a Galaxy S22 Plus SIM free and get a cheap SIM only deal that doesn't demand a credit check.
Samsung Galaxy S22 Plus specs
Display: 6.6-inches, FHD AMOLED, 1,750 nits brightness, 120Hz refresh rate
Camera: 50MP, f/1.8 (wide), 10MP f/2.4 (telephoto), 12MP f/2.2 (ultrawide)
Selfie camera: 40Mp, f/2.2
Battery and power: 4,500mAh, 45W fast charging support, USB-C
Storage, 128GB, 256GB
RAM: 8GB
Chipset: Exynos 2200
Operating system: Android 12
Galaxy S22 Plus 5G specs
General

| | |
| --- | --- |
| Manufacturer | Samsung |
| Operating System | Android |
| Sim Card Type | Nano |
Sensors

| | |
| --- | --- |
| Accelerometer | Yes |
| Proximity | Yes |
| Compass | Yes |
| Barometer | Yes |
| Gyroscope | Yes |
| GPS | No |
Size & Weight

| | |
| --- | --- |
| Form Factor | Candy Bar |
| Thickness | 7.6 mm |
| Size | 75.8mm x 7.6mm x 157.4mm |
| Weight | 195 g |
Battery

| | |
| --- | --- |
| Battery Type | Lithium Ion |
| Capacity | 4500 mah |
| Standby | hours |
| Talktime | hours |
Display

| | |
| --- | --- |
| Display Size | 6.6 inches |
| Screen Type | AMOLED |
| Resolution | 1080 x 2340 inches |
| Pixels Per Inch | 393 ppi |
| Touch Screen Type | Capacitive |
Processing power

| | |
| --- | --- |
| CPU | 0 mhz |
| Processor Cores | Octa Core Cores |
| Memory | 0 MB |
Storage

| | |
| --- | --- |
| Internal Storage | 128, 256, 512 |
| External Storage | No |
Camera & Video

| | |
| --- | --- |
| Primary Camera | 50 MP |
| Flash | Yes |
| LED Flash | |
| GEO Tagging | Yes |
| Auto Focus | Yes |
| Fixed Focus | Yes |
| Touch Focus | |
| Face Detection | Yes |
| Smile Detection | |
| Image Stabilisation | Yes |
| Video Quality | 4320 |
| 2nd Camera | 10 MP |
Data

| | |
| --- | --- |
| Generation | 5G |
| Frequency | Dual-band |
| NFC | No |
| Wi-Fi | No |
| Wi-Fi Hotspot | No |
| Wi-Fi Direct | No |
| Bluetooth | No |
| USB | No |