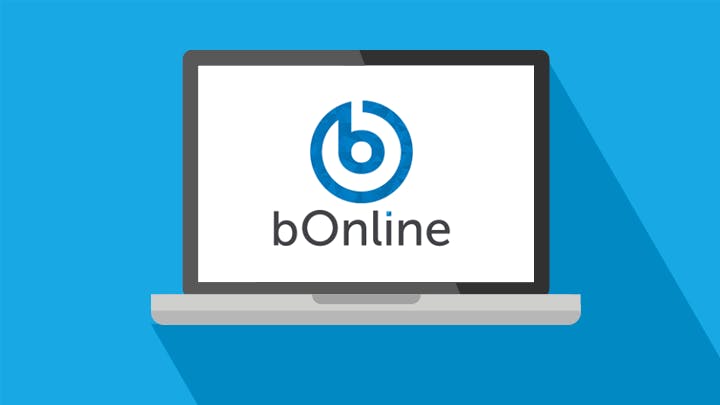 For value broadband for your business, bOnline is a great choice: it's low in cost, simple and straightforward, and offers lots of services to explore. So is it worth getting? Here's what broadbandchoices thinks.
bOnline overview
Before we go into depth, let's take a quick look at the pros and cons of bOnline broadband.
We like:
Prices are low
Customer service is fantastic
Speeds go up to 80Mb
Good choice for small businesses
The My bOnline app makes life easier
We don't like:
A fair usage limit applies
The provided router isn't great
No security software is included
Not ideal for large offices
Cost
The great thing about bOnline is that its packages are very low in price - it's one of the cheapest business broadband providers out there, in fact.
Its costs are on par with other value providers, such as XLN, and generally cheaper than big players like BT and Virgin Media.
For its current prices, take a look here:
Broadband costs can change quite a lot, however, and special offers are common. We always recommend checking what you can get in your postcode, so you can find the cheapest packages for you right now.


£13.95

for 6 months

£19.90

for months 7 - 24

£19.04

Avg. monthly cost

+ VAT









£15.95

for 12 months

£37.95

for months 13 - 24

£27.37

Avg. monthly cost

+ VAT

£30.95

per month

£31.37

Avg. monthly cost

+ VAT




*This is the maximum possible speed. Broadband speed may be lower at peak times and can be affected by a range of technical and environmental factors. The speed you receive where you live may be lower than that listed above. Fibre/cable services at your postcode are subject to availability. You can confirm availability on the provider's website. Providers may increase charges. You should have the right to exit your contract without penalty if this happens.
Speed and usage
Broadband is available in three speeds from bOnline: up to 18Mb, up to 40Mb, and up to 80Mb, the latter two being fibre optic. All speeds are symmetrical, meaning your upload and download speeds are the same.
These speeds are quite standard for most small, Openreach-based business broadband. The up-to-18Mb packages work for connecting just a couple of computers, while the up to 40Mb and 80Mb options are both good for small offices. Larger offices, on the other hand, will probably need more bandwidth than that.
Annoyingly, the service isn't truly unlimited. It's subject to fair use, with a limit of 500GB a month. That's a large limit, thankfully - if you're using the internet for email, browsing, payments, and so on, there's plenty of wiggle room.
Of course, if you want to download and upload a lot, or require a constant connection, or will have multiple computers online all day every day, it just won't do. We'd go for a provider with bigger limits - or no limit at all - in that case.
Equipment
You get a free router chucked in with all bOnline broadband - the Technicolor TG588V2. It features 'wireless n' Wi-Fi that's capable of fast speeds, and four ethernet ports so you can connect your computers up with cables.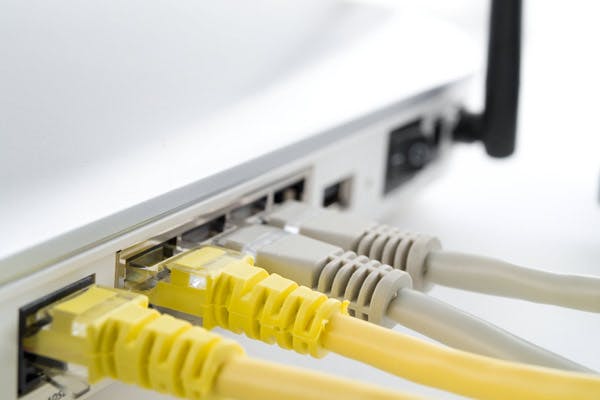 We'll be honest, it isn't the greatest router we've ever seen. It's perfectly fine for use with the Broadband Business and Broadband Business Plus packages, if you just want to plug in and connect a couple of computers - it's nice and easy to set up and use, after all. It might struggle to do the job on fibre, however, especially if you have a lot of PCs and other devices to connect up.
Security
You won't get any extra security for your network or your devices with bOnline, unfortunately. Cybersecurity is essential for any business with an internet connection and a website, so you'll need to splash out a bit more to get the software you need.
Customer service and support
This is where bOnline impresses: its customer service is top-notch. Users have almost entirely positive feedback about the quality of the support they've received from all aspects of the company.
It has a dedicated customer service team on hand to help you out, and they're on hand to respond to your requests pretty much instantly, which is nice. You can call them, or reach them via the online chat - available both through the website and the provider's smartphone app. That's perfect if your internet or phone line are acting up.
SLAs
An SLA, or service level agreement, is an important aspect of business broadband for some of us. It's what guarantees top-quality service on your line, with little or no downtime, and often includes compensation if it's no up to par.
With bOnline's standard packages, the company promises a particular level of service. However, it's not quite as formal or binding as the agreements you get with larger providers like BT and Virgin Media - there's no automatic compensation in the case of outages, for instance.
This isn't really a problem for a lot of small businesses - it just means a normal internet connection, like you have at home, and any scheduled downtime usually happens in the wee hours of the morning. On the other hand, if having totally unrestricted internet every single hour is vital for your business - if it's online-only or a website, for example - you may be better off going elsewhere and getting a stronger SLA.
Business extras
There are a few more things available from bOnline, for a smoother online business experience.
Static IP addresses
If you need a static IP address - so you can use CCTV, get direct emails, or run a server, for example - you can add one for free to a basic bOnline package. That's not unusual for business broadband, and the fact that it doesn't cost anything extra is a nice bonus.
On the other hand, if you need more than one static IP, bOnline isn't really the best option. You'd be better off with TalkTalk Business, which lets you add up to four, or BT Business, which lets you add up to 13.
Read more about static IP addresses in our guide, or compare broadband deals with a static IP here.
Domain names and email addresses
With any bOnline package, you can add one free domain name and two business email addresses for no extra cost. Or, add 10 email addresses onto that for an extra £5 per month.
It's not a massive amount, but more than enough to get you started in the online world. The free domain name is a nice touch.
My bOnline app
All bOnline customers can use the provider's mobile or tablet app to manage their account. It lets you see your bills and invoices, pay them with your smartphone, and chat to customer service. Anything that makes the billing process straightforward and clear is a big plus in our books, and My bOnline certainly does that.
Other services
Here's something you won't get with most broadband providers: bOnline also offers website design, hosting, and basic SEO (search engine optimisation) services.
If your business just needs a hand getting off the ground digitally, it's incredibly helpful - and convenient to be able to get all your web stuff handled in a single place by a single firm. Although it may not be quite enough for larger companies, or anyone who'll rely heavily on digital marketing, it works nicely for businesses that need something straightforward.
Its web design and SEO arms appear to have plenty of satisfied clients. For basic services here, it's well worth a look.
Our verdict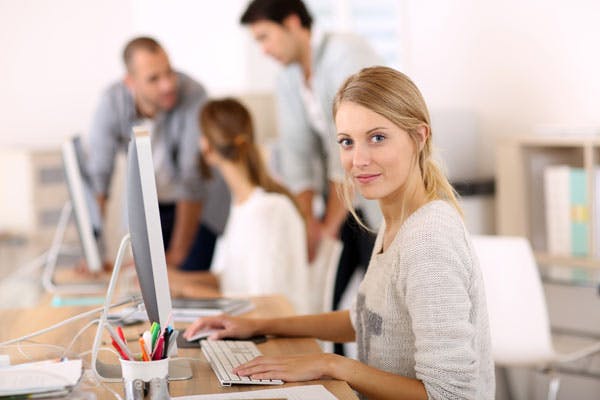 Overall, we reckon bOnline broadband is a great option for small businesses. It gives you what you need in a simple package with great value prices, good customer service, and a few additional extras that just sweeten the deal. It's ideal for any business that just wants cheap, basic broadband.
It has some limitations, however. Speeds only go up to 80Mb, which isn't enough bandwidth for medium to large offices with lots of computers; and a 500GB fair usage limit is hardly ideal for that either. With no SLA or added security, it doesn't quite offer enough for heavy duty use.
For small businesses, like shops, salons, and small offices, bOnline is certainly worth considering. For large offices and online or tech businesses, however, it may not quite do the job. If you're still working out which provider to go with, try checking out our broadband business guides - to help you choose the right deal for you.