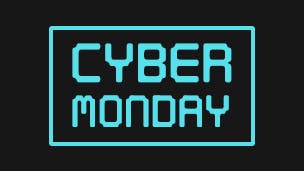 Want to grab yourself a great mobile deal? Black Friday (25 November 2016) to Cyber Monday (28 November 2016) are the days to do it. For four whole days, special deals are available that you won't find any other time of year.
THESE DEALS ARE FROM 2016 - CHECK BACK HERE ON BLACK FRIDAY 2017 FOR MORE GREAT DEALS
It's the best value weekend of the year, and we've got a ton of great mobile deals - along with broadband, line rental, and TV deals. Whether it's a new phone or a SIM-only deal you're looking for, you can almost certainly get your hands on something really good value. If a tech-savvy loved one wants a new phone this Christmas, this is the time to grab it. But hurry - in a few days, these deals will be gone forever.
Cyber Monday SIM-only deals
Already got a phone you love, but want a decent SIM deal to put in it? You're spoilt for choice this Cyber Monday. There's double data from FreedomPop and Virgin Mobile, 15GB for £15 from Talkmobile, and more.
Cyber Monday iPhone deals
There's no better time to get your hands on an iPhone than this weekend. Taken out on a contract with one of these networks, it's far, far cheaper than the rest of the year. Get a brand new iPhone 7, last year's still-excellent iPhone 6S, or an iPhone 5S if you prefer a smaller screen.
Cyber Monday Samsung Galaxy deals
More of a Samsung fan? Good news - you can nab a deal on a Galaxy handset this weekend too. That includes some fab offers on the amazing Samsung Galaxy S7 and S7 Edge, along with value gadgets like the A3.
Cyber Monday mobile contract deals
You can get yourself hooked up with a brand new handset this Black Friday and Cyber Monday too. Check out these amazing deals from some of our favourite networks and resellers - whether you're after an iPhone, a top-of-the-range flagship, or a handy budget device.
BT Mobile deals
With , you get incredible 4G coverage thanks to EE, free BT Sport app, and access to literally millions of Wi-Fi hotspots across the country. This weekend, it's offering extra data on some of its plans, and even lower prices if you're already a BT broadband customer.
Tesco Mobile deals
A deal from doesn't just give you good value, it also gets you Clubcard Points every time you pay your bill. Neat, right? And this Black Friday and Cyber Monday, you could save up to a huge £84 compared to the rest of the year.
TalkTalk Mobile deals
TalkTalk's mobile arm deals in wonderfully straightforward deals that won't break the bank. For Black Friday and Cyber Monday, you can grab a deal with up to £10 off every single month for the whole life of your contract.
MobilePhonesDirect.co.uk deals
Online reseller MobilePhonesDirect.co.uk has some great offers on some fantastic phones this weekend, including this standout deal on a 32GB iPhone.