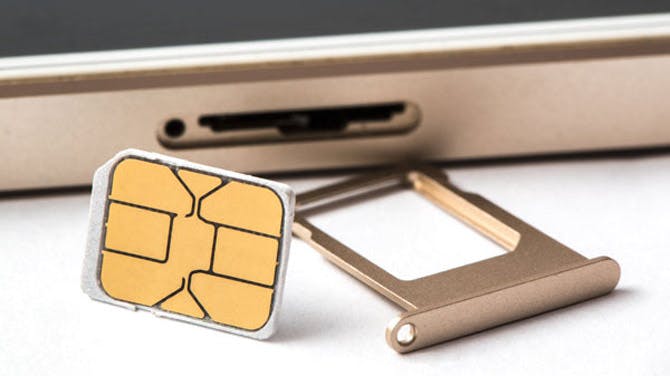 These days, phone providers are out to lock customers into the lengthiest contracts possible. But did you know that going SIM-free saves you a lot of money, and gets you out of the standard 24 month contract? Here's the lowdown on SIM-free.
What does SIM-free mean?
In a nutshell, getting a 'SIM-free' phone simply means buying a phone, outright, with no SIM-card or contract attached to it. Once you've paid for the handset, you can take out a SIM-only plan to cover your minutes, texts, and data.
All providers offer SIM-free handsets, and they're fast becoming the go-to option for people looking to save money and find best phone deals.
Where can I get a SIM-free phone?
You can pick up a standalone handset from pretty much any provider. They're straightforward to buy, though we recommend shopping around for the best deals.
Some companies to look at include:
Here are some other pros and cons of going SIM-free:
Pros of a SIM-free phone
It's cheaper
For starters, buying a SIM-free phone is a whole lot cheaper than taking out a standard phone contract. For example, let's say you buy an iPhone 8 for £750. After you've forked out for the phone, you'll only need to worry about charges for your texts, data allowance, and minutes. On the other hand, suppose you take out a standard contract with a provider; you could be charged around £40 per month - totalling £960 - over 24 months.
Paying the standard phone contract, on top of your minutes, texts, and data, makes for a hefty bill over the long-haul. So, if cost is your biggest concern, SIM-free will be the best option for you.
No contracts
Going SIM-free also means you're not tied into any contracts, making it easy to shop around for the best deals from other providers. This means you can pick up that new Samsung phone you've had your eye on and avoid the trap of paying the same monthly cost, long after your 24-month contract has come to an end.
Cons of a SIM-free phone
It can be expensive
Let's face it, mobile phones are expensive. Not everyone can afford to fork out hundreds of pounds upfront. If this is you, then you'll be better off choosing a standard phone contract. Although you'll likely pay more than the value of the phone overall, the cost is spread over 24 months, making it more manageable.
That said, if you don't care about owning the latest and swankiest handsets, there are plenty of cheaper options out there.
Are SIM-free phones unlocked?
Most phones purchased SIM-free are unlocked. That means you'll be able to use it on any network and with any plan.
The only instance where a phone is likely to be locked is if you purchase it from certain resellers, or get it second-hand. For more information on how mobile phone unlocking, read our guide.
What plan should you choose once you buy a SIM-free phone?
Once you've chosen your handset, you'll need a SIM-only SIM only plan.
You'll need this for your texts, minutes, and data allowance. SIM only gives you great value for your money, and come in one-month, 12-month and 24-month plan.
They're also ideal if you've inherited a phone from your friend or relative, or you simply like, and want to keep, the handset you've currently got.
All providers offer SIM only plans, and if you're struggling for choice, we've compared some of the best deals and top plans available:
Can you keep your current telephone number?
It is possible to keep your phone number when you switch to a new provider and the good news is, It's easier than you might think to do - you just have to get a unique code called a PAC from your current provider and give it to your new one. They'll take care of the rest and transfer your number.
For precise instructions, just follow the few simple steps we've highlighted in this guide.
And if you'd like to get a great SIM-free deal right now, check the best deals from Samsung.