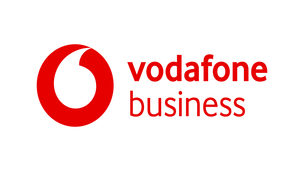 Vodafone's broadband packages are ideally suited to small to medium enterprises and fibre broadband speeds at a really good price. We take a look at what else it's got to recommend it.
Vodafone business broadband deals
Vodafone offers a selection of business broadband packages.
Superfast – Available over an 18-month contract, Vodafone's entry-level business fibre broadband and phone service features an average broadband speed of 35Mbps or 76Mbps. Perfect for small biz.
Full Fibre - FTTP broadband, with average download speeds of 38Mbps, 67Mbps, 100Mbps, 200Mbps, 500Mbps, or 900Mbps. Ideal for bigger companies where connectivity is critical.
All include a three-month free trial of F-Secure SAFE security software, a Vodafone WiFi Hub, unlimited usage and a single static IP address.
Keen to find out more about business broadband? Take a look at our comprehensive guide.
Vodafone business landline deals
Vodafone offers two enterprise-friendly landline deals: Business Landline and Business Landline Premium.
Business Landline – Key features include voicemail, Last calling support (1471), Remove Last Calling number. There are no inclusive calls, with calls charged at Vodafone's standard rates. Only available on a 24-contract.
Business Landline Premium – Includes everything you get with the Business Landline service, but adds Smart Divert, which allows you to divert missed landline calls to your mobile phone, and 500 free anytime minutes per month to UK landlines. Option of a 12-month or 24-month contract.
If you require a new line to be installed, a charge of £50 will apply.
Customers on the standard Business Landline deal can add SmartDivert for an extra monthly charge.
Vodafone business broadband customer support
Business broadband customer support is provided as standard on Essentials Superfast 1 and Superfast 2 packages, with call centres that are open between 8am-9pm, 365 days per year.
Vodafone business leased lines
If you're a large business with lots of employees and lots of devices connected to the internet or your company does financial trades online, it's worth exploring the option of a leased line that'll provide you with a dedicated connection that you won't share with anyone else.
Vodafone offers Dedicated Internet Access, with service speeds from 10Mbps to 10Gbps, unlimited downloads and scope to personalise your security to your company's needs.
Keen to know more about leased lines? We take a look in our one-stop guide.
What's good about Vodafone business broadband?
It's widely available
Packages are very affordable compared to the likes of BT and Virgin Media
Line rental is included in the price
Option to add calls packages, business caller display and call management for extra charge
Option to sign up for multiple static IP addresses
F-secure SAFE protects up to 20 devices
If you switch from any provider except from Virgin Media, Vodafone will handle the switching process from start to finish
Discounts for existing Vodafone mobile phone customers
Business cloud storage is available as an add-on for new and existing customers
Alternatives to Vodafone business broadband