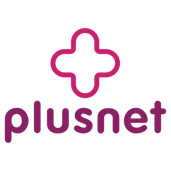 Need to get in touch with Plusnet? Here's how to contact the provider, whether you want technical support, help with your bill, or a package upgrade.
Although some broadband providers place more of a premium on good customer service than others, it is safe to say that no provider wants to see you take your business elsewhere. Plusnet (www.plus.net) offers a range of ways to get in touch with an enquiry. However, you'll need to have your Plusnet customer login to hand to access most of the information.
General assistance
You can browse general help topics on Plusnet Help & Support for general or common queries.
If there is no existing guide relating to your query, the Help Assistant can help you raise a ticket to the Plusnet support team, who will email and text you to let you know when they have responded to your question. Plusnet aims to answer all questions by phone or through the Help Assistant within 4 hours.
Chat now
You can live chat with a Plusnet Specialist via the Plusnet homepage. Just click "Chat Now" when the pop up box appears.
Plusnet technical help, customer service, and billing info
For customer support call: 0808 281 3040 or 033 3006 8582 (from mobile or abroad) - all numbers are available 7.30am-10pm every day, but have your username and password handy when you ring.
Plusnet sales and orders
For residential sales call: 0800 432 0080 - lines open 7am-10pm Monday to Friday, and 9am-9pm on Saturday and Sunday.
Moving home
If you are moving home and want to take your Plusnet broadband with you, call Plusnet on 0800 013 2632 (or +44 330 123 9197 from abroad) at least a week before you move.
Alternative points of contact
Plusnet's community forums - There are thousands of topics and solutions already available on the Plusnet Community Site forums. Check first to see if your question has already been posted and answered, or post it yourself.
Tweet your question - You can contact Plusnet via Twitter @plusnet - where Plusnet staff are ready to reply to your tweet.
Contact via Facebook and select 'Help and support'