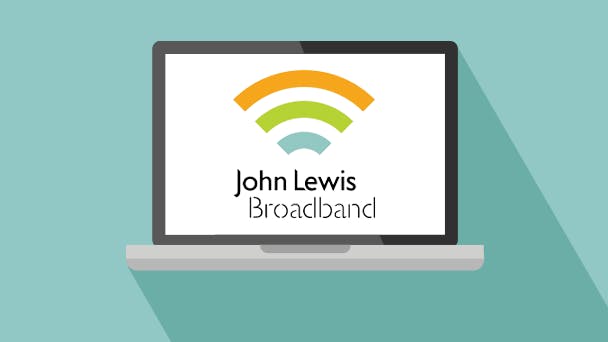 John Lewis is best known for its quality homewares. But what about its broadband? Is this icon of the British high street 'never knowingly undersold' when it comes to getting you connected to the internet at home?
John Lewis Broadband is, much like anything you buy from its bricks and mortar stores, solid and dependable. There's nothing flashy about what's on offer - speeds are good but not great, but with no hidden fees, it's about as straight up as you can get.
Prices stay the same whether you live in a busy town or in a distant part of the countryside, and the service is dependable whether you go for standard broadband or its faster fibre option.
John Lewis Broadband review
John Lewis Broadband review: Cost
When it comes to cost John Lewis Broadband sits bang in the middle of the market. Similar services are available cheaper from providers like Plusnet, TalkTalk, and EE. Or if you want something more premium, with faster speeds and better offers, then it's worth checking out big hitters like Sky, Virgin Media, or BT - all of which are usually more expensive.
In terms of value, the packages themselves are not the best available. But John Lewis Broadband stands out for the fact it has no hidden costs. That means you won't pay a one off charge, or setup fee, when you sign up.
What's more, it's the same price wherever you live. Some broadband providers charge more for homes in rural areas, but thankfully that's not the case with John Lewis.
John Lewis Broadband review: Speed
John Lewis Broadband is available as both standard ADSL broadband or fibre optic broadband. Its average ADSL download speeds come in at 10Mbps. Fibre optic deals are available with average download speeds of 36Mbps for its Fibre package, or 66Mbps for Fibre Extra.
The latter speeds are similar to those available from most providers that use the Openreach network. That includes Sky, TalkTalk, Plusnet, EE, Vodafone, and other smaller providers.
If it's speed you need, you will find faster broadband elsewhere: Virgin Media offers broadband in excess of 350Mbps widely, for instance. However, the majority of other providers offer the same speeds as John Lewis. Remember that opting for lightning fast 'gigabit' broadband will generally cost you a lot more, too.
John Lewis Broadband review: Download limits and traffic management
John Lewis Broadband offers totally unlimited downloads on all packages. That means you can browse, stream and download freely without worrying about hitting a usage cap. So that's a winner.
However, it does manage web traffic. That means your connection may be artificially slowed down at certain times of day. Frustratingly, John Lewis Broadband is a bit coy on the details, but it says traffic management kicks in in 'exceptional circumstances' when the network is particularly busy.
That could be when a major event has just occurred and everyone is scrambling to read the latest news, or even when everyone's trying to stream Netflix at the same time. Key activities are prioritised in such circumstances - that means the likes of web browsing and email will stay strong no matter what.
This could be frustrating if you're attempting a big file download in the evening, but it does at least mean you'll always have a stable broadband connection for doing the basics.
John Lewis Broadband review: Router
All John Lewis Broadband packages come with a free router. With standard ADSL, that's a Netgear WNR1000. This one's super easy to use and set up, and for ADSL, it works just fine - though slightly outdated tech means you might struggle to get decent speeds over Wi-Fi.
The router that comes with fibre packages, the ZyXEL VMG8924, is much better. Dual-band, AC-standard wireless means fast and reliable Wi-Fi, and WPA2 security and a firewall keeps things nice and safe.
Bear in mind, though, that It's still not quite as good as some of the routers offered by other providers. The tech and features you get with the routers from Sky, BT, or Vodafone, for example, are more advanced. More tech-savvy folk may be better suited to one of those.
John Lewis home phone review
John Lewis Broadband comes with a landline connection, so you can make calls as well as stream and browse the web.
You get inclusive evening and weekend calls as standard with all packages. You can upgrade those to anytime calls, and add monthly minutes to mobiles or international numbers. There are a handful of calling features to add on too, like reminder call and call divert - so you have quite a lot of options.
It's expensive to add just one calling feature, but adding multiple options is better value - and the other upgrades and bolt-ons aren't priced too badly either. With this level of accessible choice, it's a pretty good home phone setup overall.
Extras
Email address - Get a free @johnlewis.com email address with every package.
Customer service - Because John Lewis Broadband uses Plusnet's network, it also uses its well-renowned 24/7 customer support to help you out.
There's not got a lot going on in terms of extras - John Lewis makes a point of being straightforward, and cutting anything that you don't need. Luckily, it hasn't cut the quality of its customer support.
Pros and cons of choosing John Lewis broadband
Pros
No hidden costs, and no upfront fees when you sign up
24/7 customer service
Totally unlimited downloads
Dual-band, AC-standard wireless router for fibre customers
Cons
Not the fastest broadband around
Not the cheapest either
Extras are minimal and don't excite
Web traffic management means speeds can be slower at certain times
Our verdict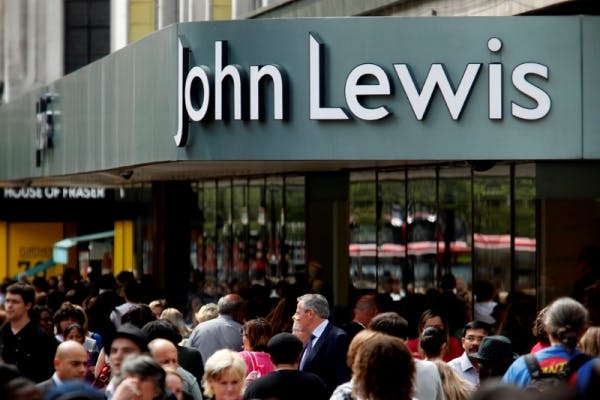 You can't really go wrong with John Lewis Broadband: you get a perfectly serviceable, good quality connection with no nasty surprises. It prizes itself on being straightforward and fair, and in that regard it delivers.
We can't help but notice, however, that there are other providers out there that can give you almost identical broadband at lower prices… And some of them come with better equipment, or have extras to offer like TV.
We'd recommend picking John Lewis Broadband if:
You live out in the sticks, in an area where broadband providers hike up their prices - John Lewis doesn't do this.
Or, you value ease of use, good customer service, and reliability above all else.
Bargain hunters, on the other hand, might be better suited elsewhere - as will the most up-to-the-minute tech-hungry folks.