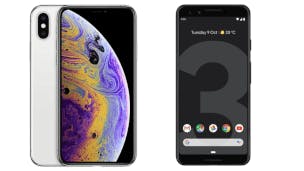 Flaunting its flagship status to eye-catching effect, the iPhone is a serious piece of Apple kit. But then, with its brilliant camera function and dazzling display, the Google Pixel 3 is no slouch either - so picking between the two phones is not easy.
Does it just come down to the old iOS vs Android argument? Not quite. There's a lot going on with these two. Keep reading and we'll take you through it all… and give you our ultimate verdict.
The phones at a glance
| | | |
| --- | --- | --- |
| | iPhone XS | Google Pixel 3 |
| OS | iOS v12.0 | Android v9.0 (Pie) |
| Size | 143.6 x 70.9 x 7.7mm, 177g | 145.6 x 68.2 x 7.9mm, 148g |
| Display | 5.8 inches, 1125 x 2436 pixels, OLED | 5.5 inches, 1080 x 2160 pixels, OLED |
| Processors | Hexa core , quad-core | Octa core, quad-core |
| RAM | 4GB | 4GB |
| Storage | 64/256/512GB | 64/128GB |
| Camera | 12 MP + 12 MP; 10 x Digital Zoom, 2 x Optical Zoom, Auto Flash, Face detection, Touch to focus | 12.2 MP; Digital Zoom, Auto Flash, Face detection, Touch to focus |
| Front camera | 7MP, f/2.2 | Dual camera: 8MP, f/1.8; 8MP, f/2.2 |
| Battery | 2658 mAh | 2915 mAh |
| Connections | Lightning port | USB Type-C |
| Colours | Gold, Silver, Space Grey | Clearly White, Just Black, Not Pink |
| Price | £999-£1,499 | £739-£839 |
| | | |
Design
iPhone XS: Apple gave the iPhone a much-needed design upgrade with the iPhone X - and visually you won't see a huge amount of difference with the iPhone XS. It's sleek, stylish and bezel-free - very much the modern flagship smartphone.
Google Pixel 3: In an age of maximising screen size, some will find the Pixel 3's big bezels a bit of a turn-off. It looks like an older model, which is a shame as it's a great phone.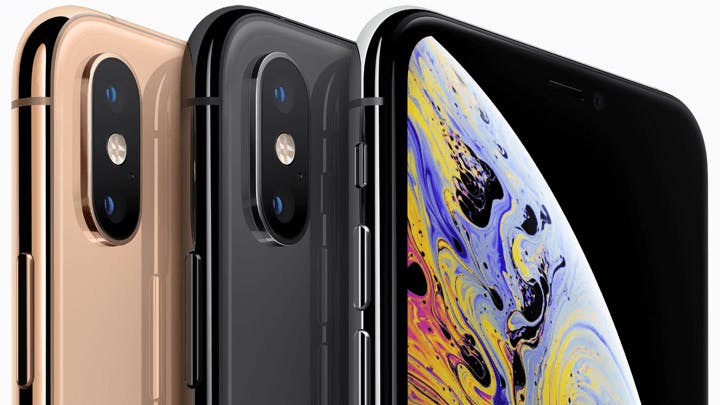 Verdict

Back to back with the elegant and modern-looking iPhone XS, the Pixel 3 can't help but look a little dated. The iPhone XS takes it.
Display
iPhone XS: A 5.8in OLED display which offers super-sharp displays, with ultra-high pixel density that support Dolby Vision and HDR10, making for a super clear picture, and stunning colour.
Google Pixel 3: The Pixel 3's 5.5in crystal clear OLED screen is quite something. It will even adjust itself to the appropriate brightness when you're doing things like watching a film in the dark or reading a book in your lunch break.
Verdict

Can't split them - it's a tie.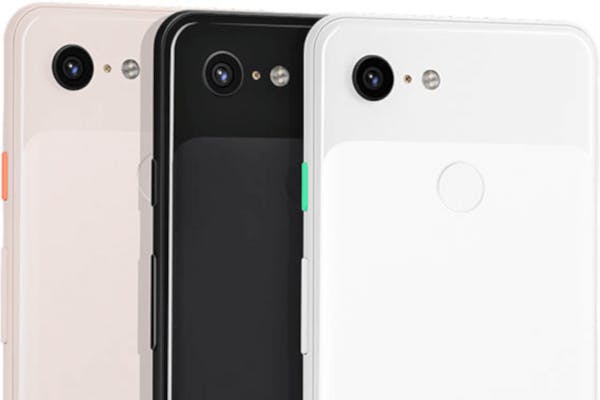 Performance and interface
iPhone XS: Together with an improved battery, the XS sees some significant performance improvements on earlier models, due to Apple's new A12 Bionic chip. Its 4-core GPU and 6-core CPU means an all-rounder faster iPhone, however you put it through its paces.
Google Pixel 3: While the Pixel 3 matches the iPhone XS in some areas, its Snapdragon 845 processor (found in other Android handsets such as the Samsung Galaxy S9) lags behind the A12 in terms of speed and power. As with other specs, it may depend on what you're using your phone for, but it's a clear distinction.
Though, both are powerful smartphones - so playing intensive games and flitting between apps won't be an issue, thanks to the quad-core chipsets on each one.
Verdict

The plaudits go to the iPhone XS's A12 processor.
Camera
iPhone XS: The iPhone XS's real icing on the cake is its camera upgrade, with its rear dual-camera and a new, super-powerful 7MP sensor on the front - giving you photos a pro would be pleased with.
Google Pixel 3: With a single 12.2 MP rear-facing camera and front 8 MP dual cameras capable of producing crystal-clear images, the Pixel 3 allows for all kinds of clever photography features, including HDR and great low light capabilities.
Verdict

Though you'll get a few more features with the Pixel 3, you're assured of superb results whichever handset you opt for. Honours even.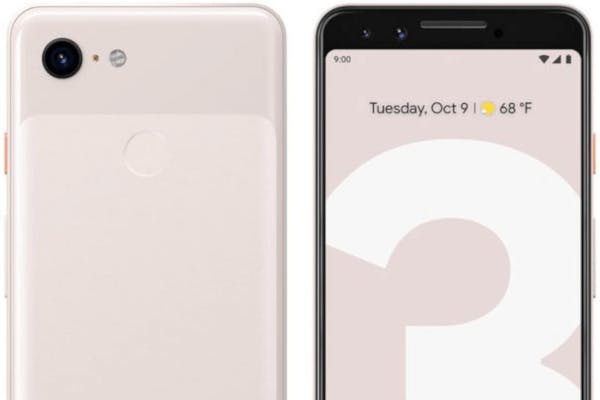 What else?
There's just a few more things to consider that may impact how you use your phone…
The headphone jack
While you won't find a standard 3.5mm headphone jack with the Pixel 3, Google do at least include a UB-C to 3.5mm adaptor. Apple no longer provide the headphone adaptor dongle it once included with the iPhone X. The great headphone debate continues...
Water and dust resistance
No smartphone is completely waterproof - it's all about specific ratings for water resistance. Both the Pixel 3 and iPhone XS come with an upgraded IP68 spec, which means they're protected in water up to 1.5m deep for about half an hour - and are also dust-resistant.
Battery life
We're not sure you'll notice any improvement on battery life from the iPhone X, but you'll still get a day's usage on a single charge with the XS - just. Likewise, with the Pixel 3, there's not much to report here - and even if you're conservative with your phone use, you may need a top-up charge before the day is out.
Storage
Choosing the right storage option based on your needs and your budget can be tricky, but at least both phones give you a choice. The iPhone XS comes in three sizes - 64GB, 256GB and 512GB. If you opt for the Pixel 3, you'll need to decide between 64GB and 128GB.
Final verdict
As always between such expensive flagship models, it's going to be tight. But, for us, the iPhone XS edges it - mainly because it's just so darn handsome. Though if budget is your greatest concern, take a good hard look at the Google Pixel 3.