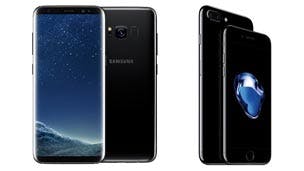 Samsung's shiny new smartphone, the Galaxy S8, has already been praised like mad in the tech press. But how does it compare to one of the best phones already out there - the iPhone 7?
We're put the two mobiles side by side and compared everything that matters, from the screen to the battery life to the cameras. Read on to find out how they both scored… and what our ultimate verdict is.
The phones at a glance
| | | |
| --- | --- | --- |
| | iPhone 7 | Samsung Galaxy S8 |
| Size (mm) | 138.3 x 67.1 x 7.1 | 148.9 x 68.1 x 8 |
| Weight | 138g | 155g |
| Available colours | Jet black, black, silver, gold, rose gold, red | Midnight black, orchid grey, arctic silver (coral blue and maple gold available in some regions) |
| Display | LCD, 4.7 inches, 750 x 1334 pixels | Super AMOLED, 5.8 inches, 1440 x 2960 pixels |
| Processors | Apple A10 Fusion chipset | Exynos 8895 Octa chipset |
| Operating system | iOS 10 | Android 7.0 Nougat |
| Internal memory | 32/128/256GB | 64GB |
| RAM | 2GB | 4GB |
| Main camera | 12MP with phase detection autofocus, OIS, dual-tone flash, HDR | 12MP with phase detection autofocus, OIS, flash, HDR |
| Front camera | 7MP with face detection, HDR | 8MP with HDR |
| Battery | 1960Ah | 3000mAh |
| Price* | From £599 | £689 |
*At the time of writing. Both phones are available on contract or with a SIM-only deal.
Design
Looking almost identical to the iPhone 6 and 6s, the 7 doesn't really offer much new in the way of design… but that design is a very nice one. The aluminium used for the case is strong and feels great to hold, and the classic home button has been replaced with a pressure-sensitive pad so everything sits flush and smooth. There's no headphone jack though - that's worth mentioning…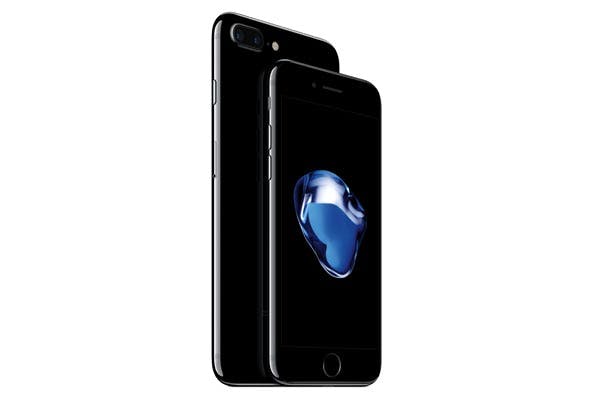 The Galaxy S8, on the other hand, feels more innovative. The screen is huge - it stretches all the way to the edges and curves down at the sides, with hardly any bezel at all. It's a great size for reading ebooks and watching videos, but for some it may be a bit too big - if you have small hands you may find yourself struggling to use it. And however large-handed you happen to be, the back-mounted fingerprint sensor is a bit of a stretch to reach.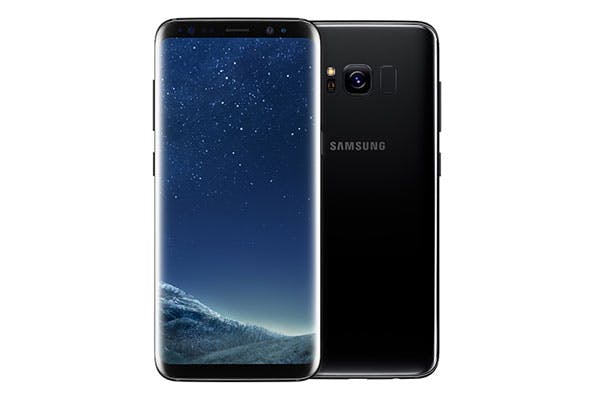 Verdict

The Samsung looks amazing, with an incredible screen, and it has a headphone jack… but the iPhone ain't bad either. It's easier to hold, and that new home button is kinda cool, even if the design as a whole isn't that unique. It's a classic Apple vs Android conundrum. In other words, a tie.
Display
Good news - Apple's latest phone has an HD display. Even better news - the Galaxy S8 has a QHD (Quad HD) display.
And Samsung's display is truly stunning: it's AMOLED and HDR-enabled, giving it vibrant colours and crisp lines. There's also the 'Always on' feature - meaning part of the display is, well, always on, so you can check the time or your notifications at a glance.
The iPhone has a trick up its sleeve too: Force Touch, a pressure-sensitive screen to match its home button. Pushing hard will show a preview of an email, for instance, while tapping will open it. As for its looks, it's perfectly high-res and crisp, but can't really hold a candle to a lot of Android screens.
Verdict

For functionality, Force Touch adds something extra. But visually, you won't get better than Samsung.
Processors and performance
Apple, true to form, gave its iPhone 7 a brand new A10 Fusion chipset - a quad-core 2.34GHz offering.
The Galaxy S8, on the other hand, has an octa-core Exynos chipset, making it one of the most powerful phones out there. Paired with 4GB of RAM, you're looking at a device that can handle intensive games and flit back and forth between apps with nary a complaint.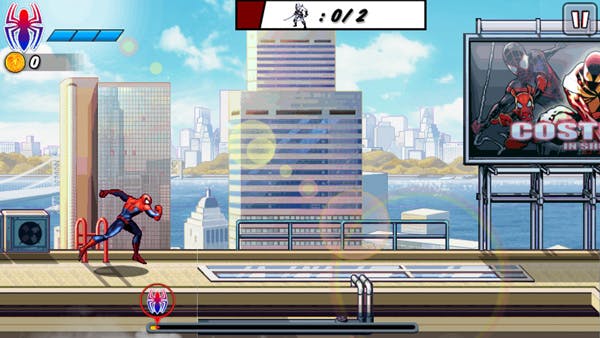 The iPhone may look a bit pathetic in comparison - but remember that the slick iOS software means that iPhones can generally get by with a lower spec count than Androids. So while numbers seem a lot lower, we wouldn't give them too much credence.
Verdict

The Galaxy S8 has more raw processing power, ideal for gaming and intense use - though for everyday usage you'll barely notice a difference between the two.
Interface and software
The iPhone 7 ships with iOS 10, the latest version of Apple's operating system. With this iteration, the company has basically perfected everything, and it's as smooth and intuitive as ever. It's added things like 'raise to wake', which wakes the screen as soon as you pick the phone up, and a panel you can pull out from the left hand side packed with updates and info.
The Galaxy S8, meanwhile, comes with Android Nougat. It's overlaid with Samsung's TouchWiz UI - an interface that tends to divide opinions. It's generally pretty slick, but not everyone likes how it looks, nor is it as well integrated as iOS 10. It's at least only had a light touch this time around, and it's one of the most customisable UIs out there with tons of settings to fiddle around with.
It also comes with Bixby - Samsung's brand new AI personal assistant. It's still in the early stages, but in theory Bixby lets you control everything about your phone using just your voice. It's nowhere near as advanced as Siri, mind.
Verdict

It really comes down to which one you prefer. Generally, though, iOS is slicker than Android, plus Siri is way better than Bixby - so the iPhone wins here.
Camera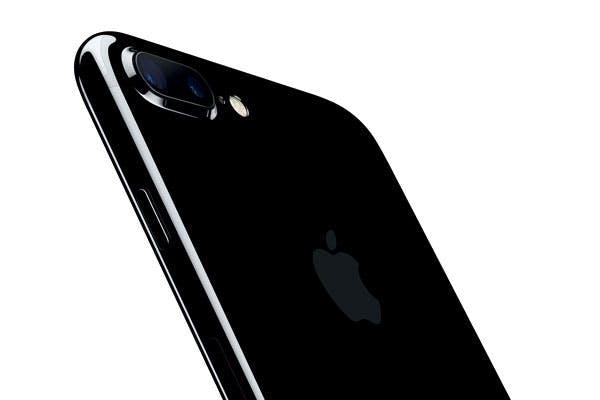 When comparing the cameras on these two phones, it's - again - a very close call. Both are excellent camera phones, capable of taking some fantastic pictures and offering 12MP rear lenses.
iPhones have always had good quality snappers, with features like large Focus Pixels and phase detection autofocus proving that megapixel count isn't everything. On the iPhone 7, there's quad-LED flash, something you won't find on many smartphones. The 7 Plus model even comes with two lenses on the back - giving you even more control over the pictures you take.
The S8's camera is of a similar calibre: OIS, f/1.7 aperture lens for better pics in low light, and a front-facer with smart autofocus for better selfies.
Verdict

This is difficult. You'll be very happy with pictures you take with either one of these phones.
For what it's worth, camera experts DxOMark have put Samsung's cameras a little higher than Apple's in its rankings. So there you go.
Battery
The Galaxy S8 definitely has more power in its battery - 3,000mAh compared to the iPhone's 1,960mAh.
In real life testing, however, they're not as different as you might think. You'll get a full day's use out of both phones without needing to rush to a plug socket - remember, Apple and Samsung hardware work much differently and draw power in different ways.
Samsung does get some extra points here, though: the battery can charge quicker, and even wirelessly if you splash out for a charger.
Verdict

In terms of battery life, both offer pretty much the same. But we'll give this one to Samsung for its fast and wireless-enabled charging.
Conclusion
The iPhone 7 is without a doubt the best iPhone ever made, and putting it against one of the best Android phones ever made makes for very tough competition.
From Apple, we love the smooth software, flawless design, and second-to-none performance. From Samsung, we get a heck of a display, a camera that juuust pips the iPhone's, and whopping internal storage options… and a headphone jack.
The 'best smartphone' crown goes to the Samsung Galaxy S8 - but whether it will be enough to tempt away long-term iPhone fans is still up for debate.