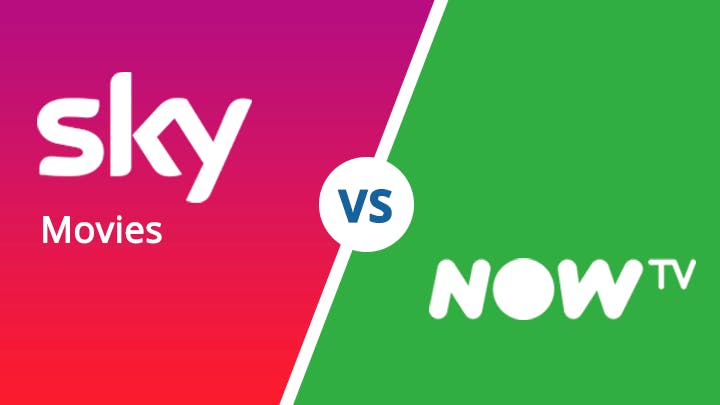 Any good movie buff needs hundreds of films right at their fingertips, with at least a dozen fresh new releases every month. And any good movie buff knows that the best way to get that is with Sky Cinema.
There are two main ways to get Sky Cinema: either by adding it on to your pay TV package, or by grabbing a subscription through Now. But which method is best? Read on and we'll compare the two.
Trying to decide between a Sky TV package and Now? Check out our guide: Sky TV vs Now.
Cost
A monthly Cinema pass from Now costs £9.99 - and there's a 14-day free trial, as well as the chance to save money by subscribing to multiple months in advance. That's pretty cheap, but bear in mind you may also have to buy a device to watch it on, such as a Now TV box.
The price of adding Sky Cinema to your existing TV package can vary quite a bit. It could be anything from £10 to £25, depending on exactly what you want to include. And that's on top of whatever you're already paying for your TV subscription.
Verdict

The exact cost depends on what TV you have, what level of quality you want, and what you're subscribing to - but the cheapest possible price comes from Now.
Availability
You can add Sky Cinema to a TV package from Sky, Virgin Media, TalkTalk, or BT. Once you're subscribed, you'll also find all that movie-tastic content on Sky Go, the Sky Q app, or Virgin TV Anywhere - so you can watch it on your computer, smartphone, tablet, or games console as well.
On the other hand, if you don't have - or want - pay TV, Now is probably the only way you can get Sky Cinema at all. You'll find the app on smart TVs, YouView boxes, streaming sticks, Androids, iOS, and games consoles. Oh, and online via a browser, or with a dedicated Now TV box or streaming stick.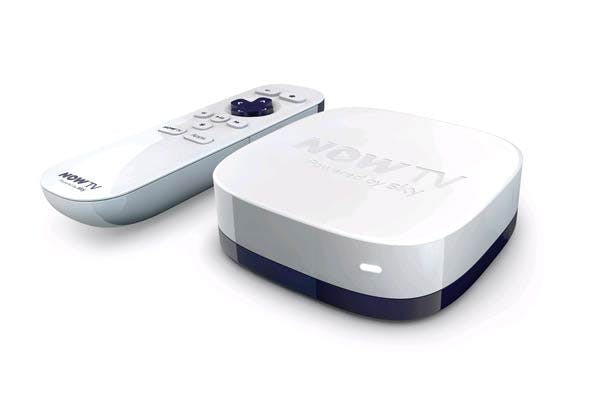 Verdict

Generally speaking, Now is more highly available. You don't need a TV package to get it, and it can be found on a wider range of devices than a Sky Cinema add-on.
On demand
This one's easy. Both Sky Cinema and Now have their whole movie libraries available on demand.
To get TV programmes on demand, however, you'll have to subscribe to something extra. In the case of Sky Cinema, on-demand telly may be available with your chosen TV package; and with Now TV, you'll need the Entertainment Pass.
Verdict

It's a tie.
Picture and sound quality
The highest quality picture you can watch Now TV in is 720p, though most ways of watching unfortunately only allow you to watch in standard definition. That's DVD quality, so it ain't half bad, but might be disappointing if you've got a whopping big HD telly or a retina screen. Thankfully, Full HD (1080p) quality is being rolled out, and should be available to all customers by the end of 2018 - but for now, it's still a bit scarce.
Sky Cinema, on the other hand, is available in Full HD pretty much across the board as part of a TV package. In a lot of cases, in fact, the HD content is included as standard.
Now TV falls short on audio quality as well - in most cases it's in stereo, while Sky Cinema is delivered in full surround sound when available.
Verdict

Sky Cinema wins when it comes to quality.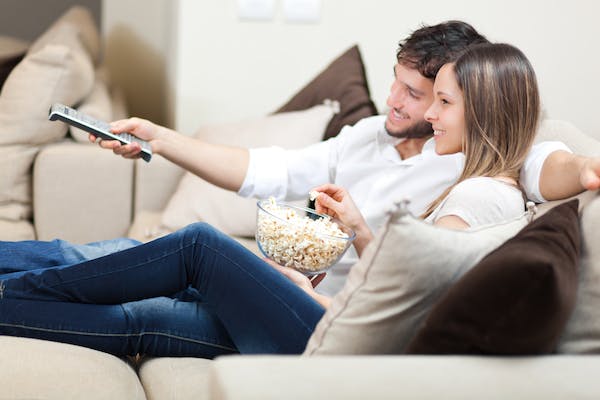 Anything else?
Now isn't just for movies. You can also subscribe to an Entertainment Pass, which gives you 13 premium channels and a bunch of catch-up, and the Sports Pass, which gives you Sky Sports. If you go for a Now TV box, meanwhile, you'll get even more in the form of apps. There are catch-up services like iPlayer, Sky News, YouTube, BBC Sport, Spotify, Facebook, and more.
With Sky Cinema you just get, well, Sky Cinema - but remember you'll also get the live channels. And every now and then, one of those channels may turn into a special edition one for a limited time. In November 2015, for instance, Sky Cinema Harry Potter streamed the Harry Potter movies all day long back-to-back. In the past it's offered the likes of Sky Cinema 007 and Sky Cinema 80s, and most years you can watch Sky Cinema Christmas in December.
Conclusion
Well, the two services offer movies in a slightly different way, which means each one is better suited to different circumstances.
For live movie channels, and the chance to watch both live and on-demand films in stunning quality, you'll want Sky Cinema added on to a TV package. It'll work out more expensive, but you'll get so much more from it.
On the other hand, if you don't want a pay TV package, you can save money by going through Now. It's a far more flexible option, though you'll have to sacrifice quality. And, perhaps most importantly, it tends to be cheaper - and it's especially good value when you bundle it in with broadband.