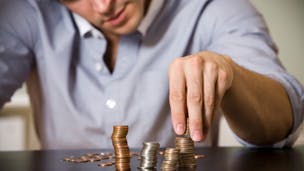 With broadbandchoices' affiliate programme, you could earn up to £30 in commission for every sale you make! Here's what the scheme entails, and how you can join up.
Affiliates
We have launched an affiliate programme where you can earn up to £30 in commission for every sale you generate through broadbandchoices links, banners and widgets on a 30 day cookie window. With great comparison tools and regular exclusive offers from the likes of Virgin Media, BT, and TalkTalk there are lots of ways to engage your audience and help them to find the best home entertainment deal to suit their needs.
Please sign-up here to promote the programme and start earning commission:
All feedback and questions on the broadbandchoices affiliate programme are welcome. Please feel free to contact Dylan Walsh (dylan.walsh@roeye.com).
Providers
If you're a broadband, phone or TV provider and you want to be listed on broadbandchoices, please email sales@broadbandchoices.co.uk to discuss it.