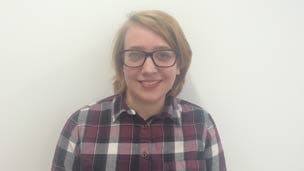 Meet Kim Staples, writer at broadbandchoices.co.uk.
Kim is a writer, originally hailing from Solihull. She studied English with Creative Writing at the University of Birmingham. Since then, she's written content for websites about careers, the environment, and even leg muscle implants, and has now turned her hand to broadband. She recently moved to London and is still very confused by the tube system.
Outside of work, she spends her time working on a novel, watching cult comedy shows, and playing nerdy games with her friends.