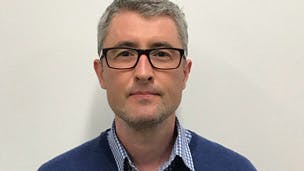 Meet Pete Leary, one of the writers in our editorial team.
Pete hails from sunny Wigan, once home to George Formby and Gandalf... er Sir Ian McKellan. He began his online career editing the Big Brother website in a portacabin in Borehamwood TV Studios. Oh the glamour.
Since then he's written and edited websites for VisitEngland (touristy stuff) and Burt's Bees (posh skin cream), and now feels very much at home knee-deep in average download speeds and unlimited data packages.
In his spare time, it's all about books, gigs, and existential contemplation.