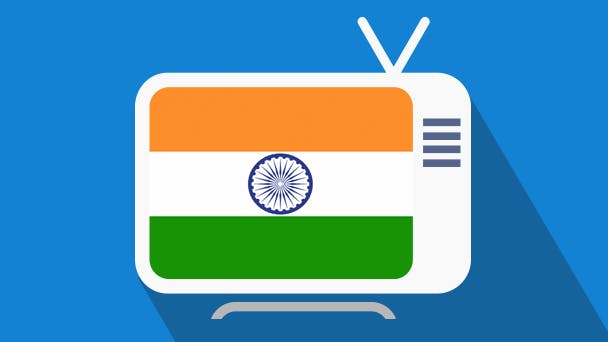 Fan of TV from the Indian subcontinent - including Bollywood blockbusters, Asian entertainment, and Pakistani primetime? You'll want some specialised channels in your TV package.
Some providers, such as Sky (www.sky.com), have lots of Indian channels included as standard. But for others, like TalkTalk (www.talktalk.co.uk) and Virgin Media (www.virginmedia.com), you can get them included with an add-on or 'Boost'.
What Indian TV do I want?
There are dozens of channels in the UK that just show Indian, Bangla, Pakistani, and British Asian telly, and all are available with different TV packages. But which ones do you want? It all depends on whether you're looking for entertainment, movies, current events, or programmes in particular languages.
Entertainment - For general entertainment from India, you've got plenty of choice. There's the Star TV suite of channels (including Star Plus and Star Bharat), Zee TV, SONY TV, Colors TV, and Rishtey, Colors' rerun channel.
Movies - Looking for the best of Asian film and Bollywood? Try Star Gold, Sony Max, Zee Cinema, B4U Movies, and UMP Movies.
Music - The B4U Music channel is one of the best places to find Indipop, Bhangra, and Bollywood music, along with some celebrity gossip. There's Zing too, which mixes music with comedy, animation, and lifestyle.
Bengali language - While most Indian channels in the UK are in Hindi, you'll find a few that cater to other languages - such as Bengali. Star Jalsha has lots of entertainment; IQRA Bangla broadcasts news, talk shows, and dramas in Bangla; and then there's Bangla TV, run by Bangladeshi Brits in the UK.
Pakistani TV - There are plenty of ways to keep up with telly specifically from Pakistan as well. There's PTV, ARY News, and Geo TV for news and current events; ARY Digital for dramas; Hum Europe for general entertainment; and TV-99 for an interesting mix of Pakistani cookery shows and British Asian music.
Indian TV on Sky
When it comes to Indian and Asian TV, there's really nothing better than Sky TV. More than 30 channels are free-to-air and come with all its packages - including Colors, &TV, B4U Music, and PTV - and Sky have thrown in Star Life OK, Star Plus, Star Gold, Zee TV, and plenty more too. See all Sky TV channels here.
Some are also available to watch anywhere with Sky Go, which is free to Sky TV customers.
Indian TV on Virgin Media
Virgin Media has some of the best Indian channels included in its TV packages too, though not as many as you'll get with Sky. With its base packages, you'll get &TV, ARY News UK, B4U Music, Colors, Hum Europe, Rishtey, SONY SAB, and Zing.
However, if you want more, you can add premium channels to any package. Available are bundles that include B4U Movies, NDTV, SONY TV, SONY TV Max, Star, Star Gold, Star Plus, Zee TV, and more.
You'll also be able to watch some of those channels live from any device, thanks to Virgin TV Anywhere. That includes Colors, Zing, ARY News, and UMP Movies. See all Virgin Media TV channels here.
Indian TV on BT
Unfortunately, there aren't any Indian TV channels with BT TV packages. You can, however, watch Bollywood on your telly through the Netflix app on your BT YouView box. See all BT TV channels here.
Indian TV on TalkTalk
There are no Indian channels with either of TalkTalk's basic TV options either… but you can add them with the Asian TV Boost - which gives you SONY Max, SONY TV Asia, Zee Cinema, and Zee TV. TV Boosts are bundles of channels that you can subscribe to on a rolling monthly basis, so you can stop or start getting them at any point. Read more about TalkTalk TV Boosts here.
Indian TV on Freeview and Freesat
You won't find Indian TV on Freeview, but Freesat has SAB TV, Colors, Rishtey, and Zing.
See how Freesat, Freeview, and YouView compare in our guide.