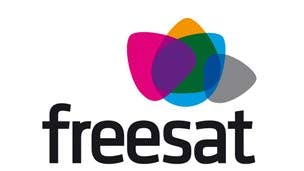 A few options are available when you don't fancy paying for TV every month, and one of them is Freesat. It's a contract-free kind of telly that uses satellite… and gives you more channels than standard Freeview. Here's the lowdown.
What is Freesat?
It's a free-to-air TV system that gives you even more channels than Freeview does. Unlike Freeview, however, Freesat works via satellite - meaning you can get a few extra channels that aren't available for free any other way, like PBS America, BET, and tons of music TV.
There's no monthly subscription - all you need is a satellite dish and a Freesat box on your telly (£50-£220). Once you've bought those and paid for installation, that's all you'll ever need to pay to get your extra channels.
The set-top boxes for Freesat aren't half bad, either. You can pause and rewind live TV, and Freesat+ boxes let you record up to 500 hours. There's also a smartphone app so you can control your box remotely and browse the TV guide, and an easy 'rollback TV' menu for 7-day catch-up. They won't have all the features of a Sky Q or TiVo box, mind you - there's no fluid viewing, boxset library, smart search, or 4K capability.
Freesat is great for getting a little bit more TV, but there's still a lot missing - like premium channels and a comprehensive on-demand library. It's best for households that struggle to get decent Freeview reception. If you want fairly basic TV but with a little extra, on the other hand, we'd recommend signing up to telly from Virgin Media, Sky, BT, or TalkTalk instead.
Which is best: Freeview, Freesat, or YouView?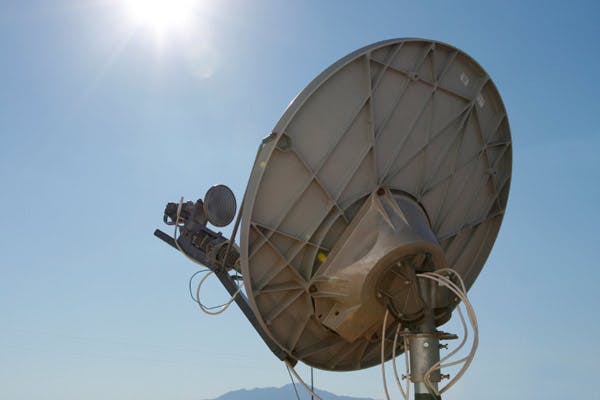 What channels do you get with Freesat?
You get lots. Over 200 of 'em, in fact. That's more than you'll find on regular Freeview, which has about 70, but not as many as you can get from Virgin Media (245+) or Sky (350+).
All your basics are ready and present, including all the BBC, ITV, Channel 4, and 5 suites, plus lots of music, news, kids' TV, and some lovely shopping channels.
You won't find any premium channels though, so you'll miss out on the likes of Sky 1, Sky Atlantic, Comedy Central, Dave, National Geographic, Eurosport, Discovery, Nickelodeon, and so on. You'll need to take out a full TV package if you want those.
Here are the channels you get:
| | |
| --- | --- |
| Entertainment, factual, lifestyle | BBC One, BBC Two, ITV1, Channel 4, 5, BBC Four, BBC Alba, ITV2, ITV3, ITV4, ITVBe, S4C, E4, More 4, Four7, 5 USA, 5STAR, My5, CBS Drama, CBS Reality, CBS Action, Horror Channel, BET, Spike, True Entertainment, True Crime, Pick, Challenge, Food Network, Travel Channel, Tru TV, PBS America, Your TV, Dave, Drama, Yesterday, Really, Showcase TV, Blaze, Home, Quest, Quest Red, regional channels |
| News and sport | BBC News, BBC Parliament, Sky News, Al Jazeera, France 24, RT, CNN, Bloomberg, NHK World, CNBC, CGTN, BBC News, Channels 24, Arirang, Front Runner, FreeSports |
| Movies | Film 4, True Movies, Movies 4 Men, Talking Pictures TV |
| Music | Chart Show, The Vault, Scuzz, Starz, Vintage, Heart TV, Capital TV, Kiss, 4Music, Magic, Viva, Now 80s, Keep It Country |
| Kids | CBBC, CBeebies, CITV, Pop, Pop Max, Tiny Pop |
| Special interest and religious | Community Channel, Forces TV, Colors, Ini, Daystar, Revelation, God Channel, SBN |
| Shopping | QVC, QVC Beauty, QVC Extra, QVC Style, Gems TV, JML, JewelleryMaker.com, TJC, TJC Choice, Ideal Extra, Craft Extra, Ideal World, Create and Craft, Rocks and Co, Thane, High Street TV, Hochanda, Best Direct |
| On demand | BBC iPlayer, ITV Hub, All4, My5, Netflix, Wuaki.tv, Curzon Home Cinema, Hopster, YouTube, BBC Sport, BBC News |
13 of those channels are available in HD too, and loads have +1 versions available on the service as well. Plus, on top of TV you'll get around 40 radio stations through your telly, including BBC Radio, Capital FM, RTE, and Absolute.
Most Freesat boxes also come equipped with apps like Netflix, YouTube, catch-up from the BBC, and more - but you'll need to connect your box to the internet to get these.
And bear in mind that the exact range of channels tends to change every few months or so. It's best to check the Freesat website for the most up-to-date listings.
What's good about Freesat?
It's got more channels than regular old Freeview, including a good few in HD
Basic 7-day catch-up is available
No need to pay a monthly subscription, just a one-off cost for the box
Available basically everywhere, since it's satellite
Ideal if you have bad TV reception in your area
What's bad about Freesat?
You need a satellite dish
Installation can be expensive
Loads of good channels are still missing - like Comedy Central, Dave, and the Sky suite
Can't add Sky Cinema, Sky Sports, or BT Sport
On-demand TV is severely limited compared to a premium package
Picture can be affected by bad weather