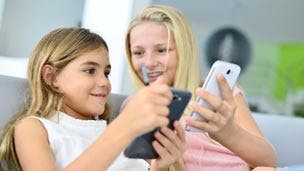 Picking out a mobile plan for yourself is difficult enough… let alone choosing one for a child or a teenager. What do kids these days want from a phone? What's the best tariff to go for? Read on and we'll take you through your options.
PAYG vs contract: Which plan is best for a child?
Pay-as-you-go
PAYG plans are best if your child will only be using their phone a little, or if they have a feature phone, and it means they can't accidentally overspend. It's best avoided for a smartphone where they'll be using mobile data though - PAYG data doesn't really work out good value.
It's also the best choice if your kid is going to take charge of the bill themselves, since PAYG doesn't require a credit check or even a bank account. Many even let you buy 30-day bundles of minutes, texts, and data to get better value. Take a look at giffgaff, Asda Mobile, and TPO for these kind of plans.
30-day SIM-only
30-day plans are ideal for kids and teens. A SIM-only contract, paired with an already-paid-for phone, offers the best overall value - you'll easily find deals with 500MB of data and thousands of texts for just a fiver a month.
The beauty of 30-day plans is that you can change your allowance whenever you want. This means your child can see how much they end up using on their phone, and you can adjust their plan accordingly.
iD Mobile offers reasonably priced one-month SIM-only plans, which include capping and data rollover; while Smarty's one-month deals include a discount on unused data. Asda Mobile is also worth considering for good value SIM-only plans.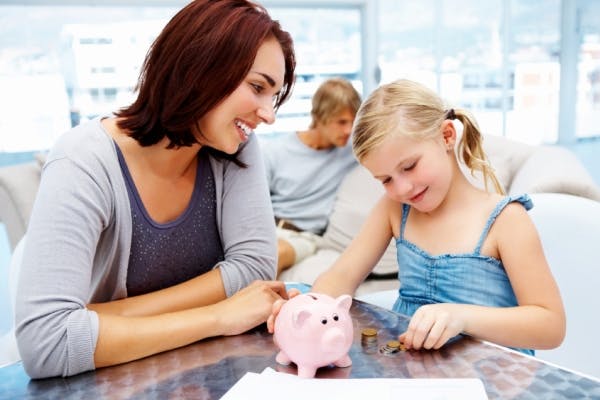 12-month SIM-only
A year-long SIM plan means you're locked into a single tariff for a year… but it's cheaper than a 30-day one. If your kid has had a phone for a while and knows what their usage is generally like, it's a good way to save some money. And given that it's SIM-only, they're able to get a new phone at any point.
Tesco Mobile and EE both offer a decent range of 12-month SIM-only plans.
Phone contract
Getting a contract on a handset isn't really ideal for kids - it's a two-year commitment, and kids' needs can change a lot in two years. Then there's the likelihood of them losing or breaking their phone too.
Still, it's an affordable way of getting a high-end model, so if you've got a teenager begging for an iPhone, you may decide that they're trustworthy enough to go for it. Make sure you have a backup plan in case something goes wrong, though.
What tariff should we choose?
The best monthly allowance for your child's mobile plan will depend on their age, what kind of phone they have, and what they'll use it for.
For a feature phone for a younger child, you can forsake the data allowance and choose a low-cost tariff with a nice bit of minutes and texts. Unlimited texts are pretty common these days even on budget plans, which is perfect for young'uns who want to stay in touch with their friends.
A smartphone, however, needs a data allowance. Older kids and teens in particular like to use their smartphone for social media, videos, and games, all of which use up data when they're out and about.
For just a bit of occasional browsing (and plenty of WhatsApp messages), a 500MB allowance will do the trick. A regular social media user, however, will easily get through a few gigabytes - though anything more than 5GB per month will be overkill. Unlimited data plans are great for parents but not really necessary for kids.
You can use our guide to data usage to work out how many megabytes your little 'un is likely to need.
Family plans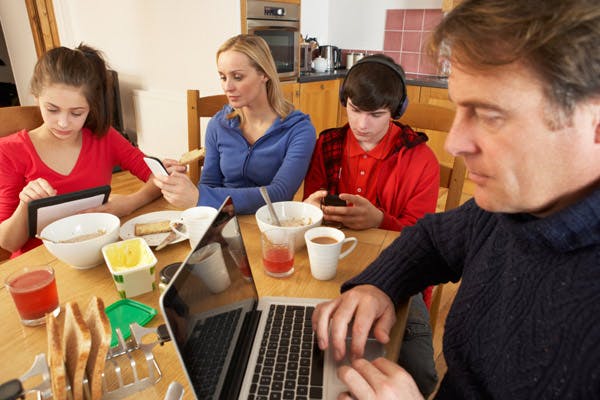 Some mobile networks offer shared plans, which let you link accounts up together and share data allowances between them. It's a great way to save money, give your kids a little extra allowance on their plan, and keep on top of how much they're using.
EE has comprehensive Shared Plans, which let you control how much data you share and set content filters
Vodafone allows you to share your data allowance with others on Red+ plans
O2 has basic sharer accounts that can connect up to 10 phones
Engine Mobile offers a special plan that lets you take control of your kid's mobile doings. Your child will be able to call and text as they please, but as the holder of the plan you'll be able to see who they've been calling and texting. You'll also be able to time restrict when they can use their phone, track where the phone is (at least on the higher tier plan), and set up three numbers that your kid can call for free. We'd recommend this for a younger child who needs a little supervision.
What phone is best for a child?
When picking out the phone itself, there are a few things to consider.
First off, avoid expensive flagships. Kids, especially younger ones, won't need most of the advanced features you find on high-end phones - and there's always a chance it'll get lost or broken anyway. A low-cost budget or mid-range phone is the way to go.
If you do go for a snazzier smartphone, take a look at refurbished handsets and ones from resellers, which will be much more affordable than buying one at full price.
You'll also need something durable. For children, a cheap 'n' chunky feature phone will do the job just nicely, and for teens, take a look at hardy Microsoft Lumias or Motorola models.
And, finally, you may want something with decent parental controls - which are available on iPhones, Androids, and Windows Phones, thankfully.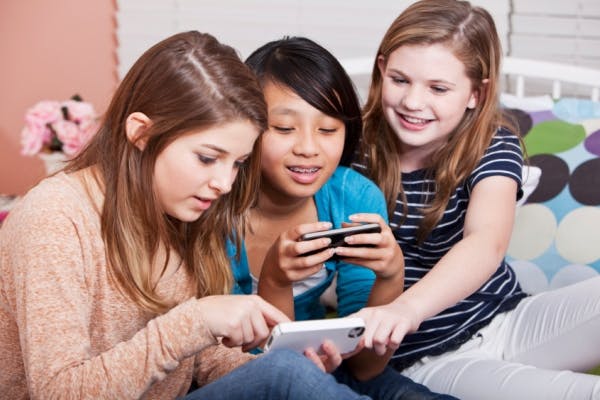 Monitoring your child's phone usage
The easiest way to keep on top of how much your child is using their phone is to use a pay-as-you-go plan - especially if you're the one in charge of the bill - but there are a few things you can do to keep their usage in check on pay-monthly plans too.
Install a usage app. These are usually available from your network - such as My EE from, you guessed it, EE. By just tapping the app you can instantly see how much you've used this month, and how much you have left. Teach your child to use it and it'll help them stay in control of their usage.
Check their usage regularly. Almost all networks have either an online portal or an app to let you see how much they've used.
Set a cap! It's far too easy to overspend outside of your allowance, but setting a cap will ensure that there's a limit to what your kid can spend - accidentally or otherwise. Three, BT Mobile, and iD Mobile's ShockProof plans all offer this.
Teach your child how to connect their phone to Wi-Fi, which will help cut down on data usage. It's even more easily done with the use of a Wi-Fi hotspot app, like Virgin Mobile's Wi-Fi Buddy or BT Wi-Fi.
Make use of parental controls. Most smartphones have a family-friendly setting or content blocks; and you can turn on content filters for your kid's mobile account so they don't go surfing any dodgy websites.