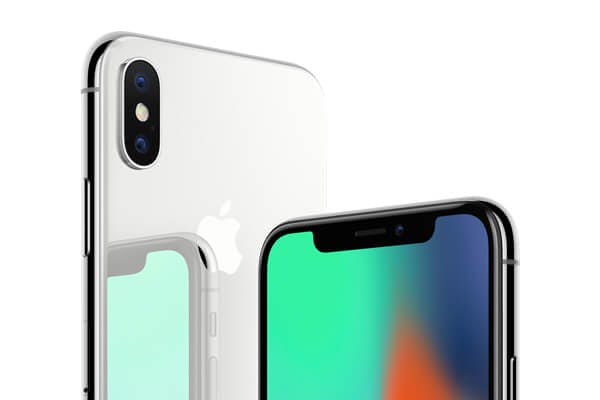 According to rumours, Apple is set to release three new smart phones towards the end of September.
The biggest of which, we're calling the iPhone 9 Plus. If rumours are correct, this phone will be significantly more powerful than the iPhone 9, and will be similar in terms of design and features to last year's iPhone X.
Here's the lowdown:
Design
According to reports flying around the internet, the iPhone 9 Plus will look almost identical to the iPhone X, only bigger. A lot bigger in fact. The screen is rumoured to be 6.5in - almost a whole inch bigger than the iPhone X's 5.7inch screen - with an OLED display.
There's also talk that the 9 Plus will be available to buy in a range of new colours, including blue, orange and a royal gold. if these specs are correct, the iPhone 9 Plus could well have the biggest phone screen on the market in 2018.
Specs and features
Camera - it's more than likely the 9 Plus will have a dual-rear facing camera. Not much to report here.
Battery - there is evidence to suggest that the iPhone 9 Plus will have a 3,300mAh/3,400mAh battery pack, and some rumours suggest Apple may also throw in a fast charger. Watch this space.
Face ID - seeing as new iPhones look to be over home buttons and fingerprint IDs, the next natural step is Apple's Face ID. There is a chance we may see the new tech on this new phone, although nothing has been confirmed as of yet.
Processor - Some leakers say the iPhone 9 Plus will have a special A12 bionic chip, strong enough to supply 4GB of RAM, and increased power compared to the iPhone 8 Plus - this also tallies with the rumour of increased battery power.
Wireless charging - With an all-glass back to allow signal to pass through for wireless charging reported on the iPhone 9, it looks likely the iPhone 9 Plus will have the same feature.
Release date
Our bet is towards the end of September. Historically, this is when Apple like to release their new phones, with an announcement recently confirmed for 12th September.
Price
A big phone means a big price tag, and although we can't give a whole lot of information on the price right now, you can bet it will be significantly more than the iPhone 9.
Verdict
At first glance, the iPhone 9 Plus closely resembles the iPhone X, so, for those who were fans of the X but want a bigger screen with less bezel and increased battery life, the iPhone 9 Plus should be ideal. Make sure to check back to this page in the coming weeks for more details.