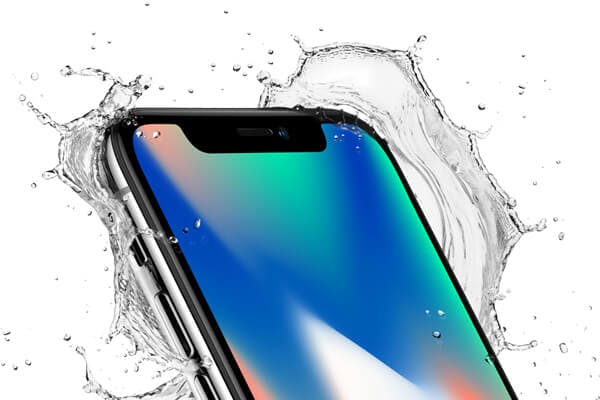 As we get closer to the expected release date for the iPhone X Plus (probably September), there's already a fair bit we know about Apple's latest glass and steel work of art.
In the meantime, let's remind ourselves what the iPhone X brought to the table… With its larger edge-to-edge screen and bezel reduction, the Home button disappeared, and it became the first iPhone to get an OLED screen which presented a richer and deeper ultra-HD viewing experience. As a result of the larger screen, it also introduced Face ID - certainly one of the most secure forms of security for smartphones, and also came with wireless charging. Not bad eh.
So, what can we expect from the iPhone X Plus? Read on…
Design
First things first, the iPhone X Plus is expected to be the biggest iPhone yet - with a whopping 6.5-inch display. As the design jump to the iPhone X from previous models was significant, we're unlikely to see another major design shift quite so soon - in fact, Apple CEO Tim Cook said the iPhone X will lay the foundations for the next 10 years of the iPhone. This means a large edge-to-edge display, with stainless steel bezels and a glass back. You should also expect a range of new colours for the X Plus, including a regal gold version.
It will come with the more expensive higher-end OLED screen (including that iconic notch) and also include hardware for Face ID Version 2 - which will probably be faster to unlock and work in multiple orientations.
Specs and features
In terms of technical specs, reports suggest we'll see either an A11X process or an A12 chip in the iPhone X Plus, so if you're upgrading from an older iPhone you're likely to notice real performance and battery improvements. Also, it's likely the X Plus will come with 4GB of RAM - as opposed to the iPhone X's 3GB - but it's unlikely to upgrade its two-camera function, so don't go expecting a triple-lens camera which had been previously whispered about.
There was an initial rumour that one of Apple's new premium handset releases would include some type of pencil/stylus support, but Apple's testing revealed an overall poor user performance, so that feature has been abandoned for now.
Release date
It's looking likely that we'll see an autumn release, with September 12th looking likely , for the iPhone X Plus.
Price
Apple's pricing is always difficult to predict but there are suggestions the iPhone X Plus will come in a little below the iPhone X's price of £1,000 - which was a critical success but didn't sell in huge numbers.
Verdict
Don't expect a major design revamp; any new developments are likely to be under the hood. Apple seems to have sidestepped any major design and feature changes and will stay close to the look and feel of the iPhone X. This means a large screen and less bezel real estate - as well as wireless charging, Face ID, and more efficient processor and battery power.