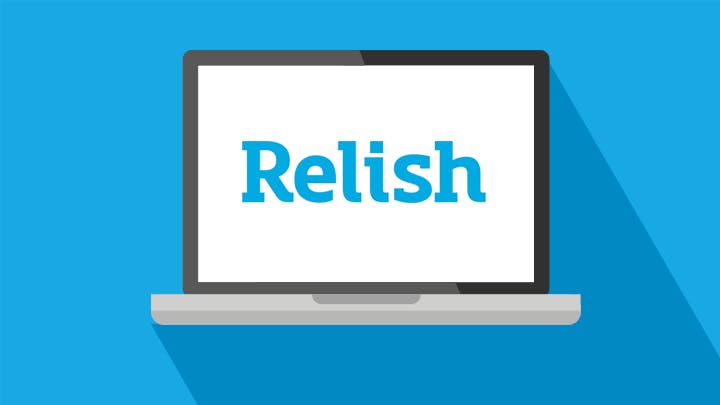 Relish is a pretty unique broadband provider: it offers wireless, 4G-based plug-and-play broadband just in London and Swindon - on commitment-free contracts, no less. Sounds sort of perfect… but is it any good?
Here's what we think of Relish - the good, the bad, and the 4G.
Overview
The good stuff
Zero faff - it's pretty much plug-and-play
Unlimited downloads on all packages
Superfast speeds available
30-day contracts available too
The bad stuff
Only available in central London and Swindon
Less reliable than fixed-line broadband
Latency (lag) may be high
No landline - not ideal if you actually want one
Cost and packages
Relish works a little differently from most providers - and not just because it's wireless. The way you buy it is different too. It has just one basic package for home users, Home Unlimited, which you can get on either a one-month or 12-month contract.
Monthly costs are a couple of quid higher on the one-month contract, as you'd expect, but both Relish packages are very competitively priced. You can get fixed-line broadband from providers like Sky and BT for around the same cost.
The one-month contract comes with a big £50 upfront fee, which is a lot to shell out in one go - though it's comparable to the upfront fees on one-month deals from other providers, such as Virgin Media and NOW TV.
Overall, Relish is pretty good here. Prices are decent, and there's the rare option to choose a short term contract that you can cancel whenever you like.
It's also landline-free, so you needn't pay for line rental if you don't want to. Although, if you do want a landline phone, you'll need to sign up to a whole other provider and pay extra for it, which isn't great.
Another thing that sucks is that there's no choice over download speed - though that's really just the nature of the beast when you pick a 4G provider. Still, it'd be nice if you could upgrade your package to a faster one if you need it, or downgrade to a slower one if you're on a budget.
Broadband
Speed
Relish lists average speeds of 20Mb in London and 24Mb in Swindon. Decent enough speeds - around the same as what you may get from most basic fibre optic packages. The only problem is that you can't guarantee what speed your connection will actually be.
A lot of things can affect a regular fixed-line connection - read more about that here - but even more things can get in the way of a 4G signal, especially in a place like central London. Tall buildings, metal and concrete structures, thick walls, and nearby slopes or hills can all slow it down. You may get as high as 40Mb speeds… or you might get much lower than that.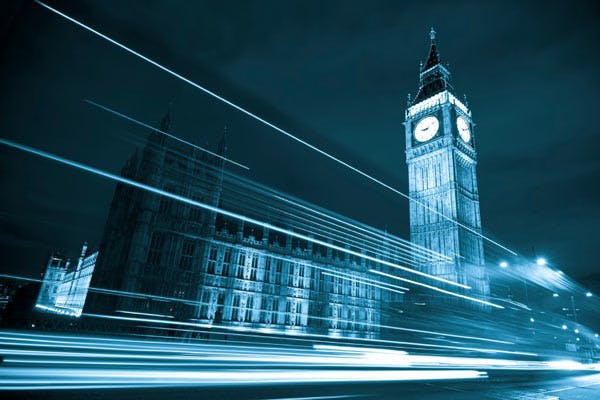 At the moment, most Relish customers say they do indeed receive decent speeds, so that's good. However, as the service gets more and more popular, your connection could get slower.
Another common problem with wireless broadband like Relish is latency - better known as lag. It tends to be worse than on fixed-line broadband, which isn't great if you want to play online games or make Skype calls.
Downloads and traffic management
All Relish broadband has unlimited downloads. That's good - and a rarity with 4G broadband.
Traffic management and fair usage are in place though, which isn't ideal, but fair enough considering how overloaded 4G networks can get. Irritatingly, Relish is a bit cagey on the details here, so it's hard to know exactly what web activities are throttled.
Its fair usage clause is annoyingly vague as well. It states that if you abuse your unlimited downloads - that is, if you download a ridiculous amount of data - Relish can suspend or terminate your connection. It does claim that 99% of its users won't be affected by the rule, thankfully. As long as you use it as a normal home broadband connection, you'll be fine, even if you hook up loads of gadgets and download big files. Nonetheless, it'd be nice to know exactly where the limit lies.
Router
The router you get included with Relish is a Verve VH510B. It's… meh. It'll get you online and works perfectly well. There's Wi-Fi; a handful of ethernet ports for wired connections; and you can connect up to 32 devices.
Buuut it could be better. Some specs are a little behind the times - like the lack of 'dual-band' Wi-Fi which could help your speeds along - and it's not as good as the routers you get from BT, Plusnet, Sky, or Virgin Media.
One quite handy feature is that it doesn't need to be anywhere near a phone line, since it connects to 4G instead. All it needs is a plug socket - so you can stick it in the area of your home that gives you the best Wi-Fi signal with minimum fuss (or trailing wires).
Availability
Here's the main sticking point of Relish: you can only get it in central London and Swindon. That's great if you live there, but if you move out of the Relish zone, you can't take your broadband with you.
Not sure if you can get Relish in your home? Take a look here:
Our verdict
Relish isn't the perfect broadband solution for everyone, but overall we reckon it's pretty good. It's good value for money, for a start, and in the right area, speeds are nice and fast. We love its flexible approach to contracts too.
On the other hand, you may find problems with lag - and you can't guarantee that your connection will reach the advertised speeds all the time, especially since it's 4G. It's also a bit lax on extras and other benefits - there's no free email addresses, virus protection for your devices, or option to add on a TV package, for instance. The simplicity does allow Relish to keep its prices nice and low, though.
We recommend Relish if… you live in an area of central London or Swindon where fixed-line speeds are rubbish; you only need internet for a short while; or you don't have a phone line.
We wouldn't recommend Relish if… you have a particularly large household; you play games online; you make video calls over the internet; or you have a lot of devices to connect.