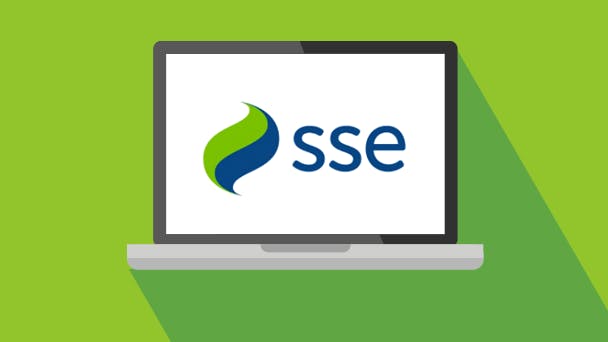 SSE is the bright spark behind Southern Electric, Hydro, and SWALEC, but it's got another utility under its belt too: broadband. So is it any good?
Let's take a deep delve into SSE Broadband and see how it shapes up. Keep reading to find out what we think of its packages, prices, and download speeds, and for our ultimate verdict.
SSE broadband review
Cost
SSE doesn't quite have the cheapest broadband around, but it's far from expensive. You can safely consider it a low-cost option – particularly as SSE have removed the connection fee.
It tends to cost more than similar packages from budget providers like TalkTalk, Plusnet, and EE – but it's usually much cheaper than BT and Virgin Media.
Speed
You can get SSE broadband in two speeds: average downloads of 35Mbps or 63Mbps, both fibre optic. That's largely the same as the usual fibre speeds offered by nearly every other provider using the Openreach network – like Sky, TalkTalk, Plusnet, and Vodafone.
The speeds you actually receive on your line are fairly consistent too, according to users.
Those speeds are great for most households, where you just need a solid connection that can cope with a handful of devices.
However, it's not a lot of choice. SSE doesn't offer basic ADSL broadband (usually average speeds around 11Mbps on most providers), nor does it offer particularly high speeds. Virgin Media is widely available with speeds over a whopping 500Mbps or so. And if you're lucky enough to live in an area with ultrafast full fibre, you can get speeds up to 1,000Mbps from providers like BT.
So, in short: SSE's speeds are great for most, but far from the fastest in the game.
Downloads, usage, and traffic management
All SSE packages come with unlimited downloads, with no usage cap at all. You use and download as much as you want, which puts SSE in our good books.
However, it does manage web traffic to 'flex' the network. This means that at certain points in the day when the network is at its busiest, SSE will slow speeds for certain web activities and prioritise others, in order to keep everyone's connections stable.
In this case, it prioritises 'time-sensitive traffic' like VoIP (such as Zoom) and online gaming, but slows down things like peer-to-peer file sharing. It means you'll always have consistent speeds… but if you'd rather not have anything throttled, you may be better off with a different provider. Most, including BT and Sky, have no traffic management whatsoever.
Router
You get a free router chucked in with your SSE Broadband - a Technicolor TG589vac, to be precise.
It's fine! It's very easy to use and set up, and hooking your devices up is a breeze. It has dual-band Wi-Fi, gigabit ethernet ports, and a USB port.
We'll be honest, though: it's not the best on the market. For a basic internet connection it absolutely does the job – and it's pretty much plug-and-play.
But be aware that the equipment you get from more premium providers, such as BT and Sky, is significantly better. Those routers will come with high power tech and include smarter features to streamline your connections.
SSE home phone review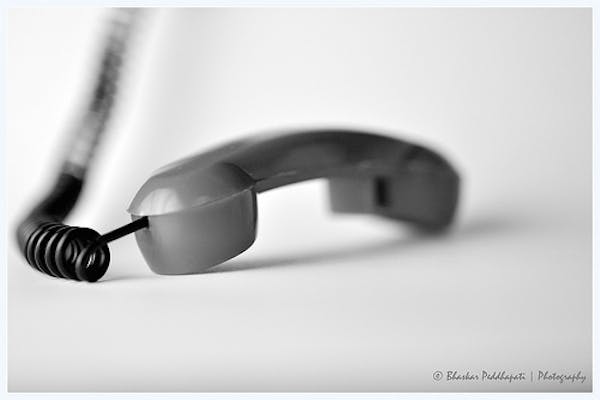 Line rental is included in all SSE broadband packages, as per most providers, with pay-as-you-go calls. You can upgrade it to include evening and weekend calls, anytime calls, or anytime calls plus international calls to 35 countries.
It's reasonably priced. So as low-cost home phone goes, it's not a bad lot, particularly for international calling. That said, with no calls included as standard and only 35 countries covered for cheaper overseas calls, it could be better.
If you do a lot of chatting via your landline, SSE may not be your best choice. But if you just want it there for a handful of calls, you won't have any complaints.
Extras and benefits
SSE Rewards - All customers have access to exclusive early bird tickets to events at SSE venues and arenas.
Security - A free 18-month subscription to SSE's security suite of antivirus software, firewall, and parental controls is included.
60-Day Happiness Guarantee - Anyone who signs up for a SSE fixed-term broadband & phone package bundle has the option of cancelling their contract within the first 60 days, if they're unhappy with any part of the service - without early termination charges.
There's not a whole lot else as far as extras are concerned. SSE's focus is on keeping your bills down rather than on giving you bonus bits and bobs.
Our verdict
SSE broadband is definitely good value - especially if SSE is your energy supplier too, and especially if you'll make use of SSE Rewards. The service is reliable, the fibre option reaches decent speeds, and it's decently secure.
On a few other fronts, however, better broadband can be found elsewhere. The supplied router isn't the best, for instance, landline options are slim, and it's a shame SSE no longer offers 30-day contracts. All contracts are 18-month fixed term.
SSE's great if you want something straightforward: it's easy to pick a package, set it all up, and get online, and you won't be disappointed with the service. But if you have a more tech-hungry household - or want to add on some premium TV - you may prefer a provider like BT, Sky, or EE.
Pros and cons of choosing SSE broadband
Pros
Low in cost, compared to many providers
Straightforward, easy-to-understand packages
SSE energy customers get account credit when they add broadband
SSE Rewards gives you priority tickets to SSE venues
UK-based customer service
Cons
Faster speeds easily available from other providers
Practices web traffic management
Not the best router on the market
Not many perks or extras
Compare SSE broadband against other providers
See how SSE broadband packages compare to other providers available in your area by using our postcode checker. We'll show you everything available to you, so you can see everything side by side.
Compare broadband deals in your area