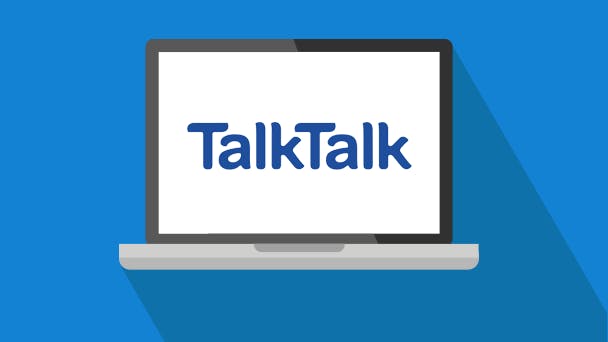 Hi there. What's TalkTalk's telephone number? I've found several on their website, but I'm not sure which one I should call…
It's not always easy to get hold of your broadband provider. Usually, they'll have different numbers for sales, customer services and technical support, which means it can be a pain trying to speak to the right person.
Not to worry, though.
To make things easier for you, we've listed all of TalkTalk's numbers on this page, including how to contact them by email and post.
What is TalkTalk's sales number?
If you're looking to sign up to TalkTalk TV, broadband and phone, call free on 0345 172 0088. It's likely faster and easier to use.
What is TalkTalk's customer service number?
If you're an existing TalkTalk customer, and you'd like to speak to someone about your account and billing, moving house, to get some technical support, or make a complaint, call TalkTalk on 0345 172 0088 – it's free if you call from a TalkTalk landline.
Customer service is open from 8am – 8pm, and technical support are available 24 hours a day, 365 days a year.
If you're deaf, hard of hearing or speech impaired, simply dial 18001 followed by 03451720088 for TalkTalk's Text Relay Service.
What is TalkTalk's contact number for Business broadband customers?
If you're interested in TalkTalk's Business broadband packages, call free on 0800 083 3003 - Mon-Fri 8am-6pm.
What is TalkTalk's email address?
Although TalkTalk don't have an email address for customers to get in touch, you can email through the 'contact us' section at the bottom of their website.
What is TalkTalk's address?
Prefer to write in to TalkTalk? You can do so via the following address:
Talk Talk CorrespondenceDeptPO Box 675SalfordM5 0NL
To help TalkTalk deal with your enquiry quickly and efficiently, be sure to include the following information if you're getting in touch by post:
Full name
TalkTalk phone or mobile number
Signature
You'll also need to include ONE of the following:
TalkTalk account number
Third and sixth character of the password you've asked for when you call TalkTalk customer services.
Personal security answer provided when you set up your TalkTalk account.
Last four digits of the bank account number or bank card you use to pay for your TalkTalk package.
You should expect a reply to your query from TalkTalk in ten days.
TalkTalk haven't been able to resolve my issue
Say you've got in touch with TalkTalk and your issue still hasn't been resolved, what now?
In this case, you might want to consider switching providers.
To start comparing deals, simply enter your postcode into the box below and we'll show you the best deals in your area.
Compare broadband deals in your area