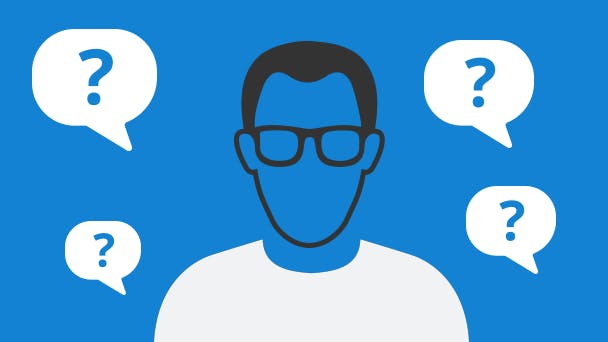 I will be moving from St Ives in Cambridgeshire to Chepstow. I am currently six months into a phone and broadband contract with Virgin Media. My current contract includes 100Mb broadband, but they are unable to provide this service in Chepstow and I want to cancel my contract. Will I have to pay a cancellation fee even though they can't provide the service I signed up to?
Deniz Emiroglu, via email
Virgin Media's (www.virginmedia.com) cable network only covers certain areas of the country, so when you move house there's always the chance you might be going outside of its area. What happens then?
Well, usually you're able to take your broadband, home phone, or TV package with you when you move home - take a look at our guide to moving house for more info. But when you're moving out of the Virgin Media area all together, that's unfortunately not possible. It's time to take the opportunity to switch to a new provider.
This applies to your broadband, home phone, and TV, but if you have a mobile deal there's no reason to cancel that. Virgin Mobile works separately from Virgin Media's home services, and it uses EE's network so you should have good coverage wherever you go.
Still, if Virgin Media was your life and soul (or, at least, a rather nice addition to your household) you can register your interest via Virgin Media's website. It doesn't guarantee the arrival of cables in your new neighbourhood, but there's a slightly greater chance that the company will consider connecting it in the future.
If you've finished your minimum contract
If you're outside the minimum time frame of your current contract, cancelling and picking a new package for your new home should be no problem. Contact Virgin Media at least a month before your move, and tell the customer service representative the date you want it cancelled.
As well as that, you'll need to pick a package for your new home from another provider. Put your new postcode in our postcode checker to see what's available to sign up for.
We recommend sorting this out around six weeks before you move - then there's a higher chance that everything will be ready to go when you get settled in.
*Average speeds are based on the download speeds of at least 50% of customers at peak time(8pm to 10pm). Speed can be affected by a range of technical and environmental factors. The speed you receive where you live may be lower than that listed above. You can check the estimated speed to your property prior to purchasing.
If you're still in your minimum contract
Unfortunately, if you're still within the minimum term of your contract, the only thing you can do is cancel it and pay the termination fee - which may be quite costly.
And you'll need to choose a package from another provider that does offer services at your new address. Use our postcode checker to see what's available where you'll be moving.
Again, we recommend sorting it all out around six weeks before your move.
Which provider should I switch to?
You're probably used to all the cool stuff a Virgin Media connection offers you, so you'll want to switch to something as similar as you can. It's always best to see what providers are available in your new postcode before you make a decision, but here are our recommendations.
Broadband
Sadly, no other major provider can offer broadband with average speeds of 362Mb like Virgin Media can. It's more common for average speeds of 67Mb fibre optic broadband to be available nationwide, which should be more than fast enough - and a whole host of providers offer this speed, including BT, Sky, TalkTalk, Plusnet, and EE.
If you're very lucky you might even be moving to an area where BT is trialling its 300Mb G-fast tech. Virgin Media also offer business broadband packages.
TV
Virgin Media has some pretty comprehensive telly services, but Sky TV offers even more channels. Plus, because it's received via satellite dish, you can get it almost anywhere. When you consider Sky Go and Sky Q boxes, Sky's TV packages are the most similar to Virgin Media's.
If you prefer something lighter and more flexible, on the other hand, BT TV and TalkTalk TV both offer quite a bit of variety. Through TalkTalk's TV boosts, you'll be able to add a lot of channels that you liked on your Virgin Media package.
Sport
Virgin Media is still the only provider that allows you to add both BT Sport and all Sky Sports channels to your TV package - so if you're a sports fan you may have to think carefully about what you're likely to want from your new TV set-up.
BT Sport is available with BT and Plusnet broadband. If your household has a BT broadband package, you can usually subscribe to BT Sport, even if you get your TV from another provider.
Sky Sports is available on Sky TV, BT TV (Sky Sports Main Event and Extra), TalkTalk TV (SD only), and with Now TV.
Check out our guide for more on how to get sports on your telly.
Mobile
Enjoying the quad-play nature of Virgin Media, that lets you include a discounted mobile SIM? No worries - the same is available from BT, EE, Sky, and TalkTalk. The good news is that Virgin Mobile is entirely separate, and uses EE's much more wide-ranging mobile network - so you don't need a new mobile plan when you move house.
Wi-Fi hotspots
With a Virgin Media subscription you may have also been enjoying access to public Wi-Fi hotspots on the London Underground, in coffee shops, or in libraries. If you use hotspots a lot, we'd recommend a BT package, which lets you use over 5 million of them for free. Sky's not a bad choice either, since it runs The Cloud. See our guide to hotspots for more.